The Dream Family Home
This two-story colonial home in Clinton, New Jersey, is a product of impeccable layout problem-solving and interesting elements and style. The final result is a large home full of character, color, and everything the homeowners both wanted and needed in their family home–all within their budget.
Problem Solved, Right From the Start
One of the biggest challenges served to become a great asset in creating a dynamic floor plan that works for the family and fits the awkwardly-shaped lot. The topography of the property had a grade that would have been too big of a challenge for some, but the team at GTG Builders used adaptability and experience to work around this issue as well. Superior Wall foundation ensures that the home won't settle unevenly and will remain structurally sound for the life of the home.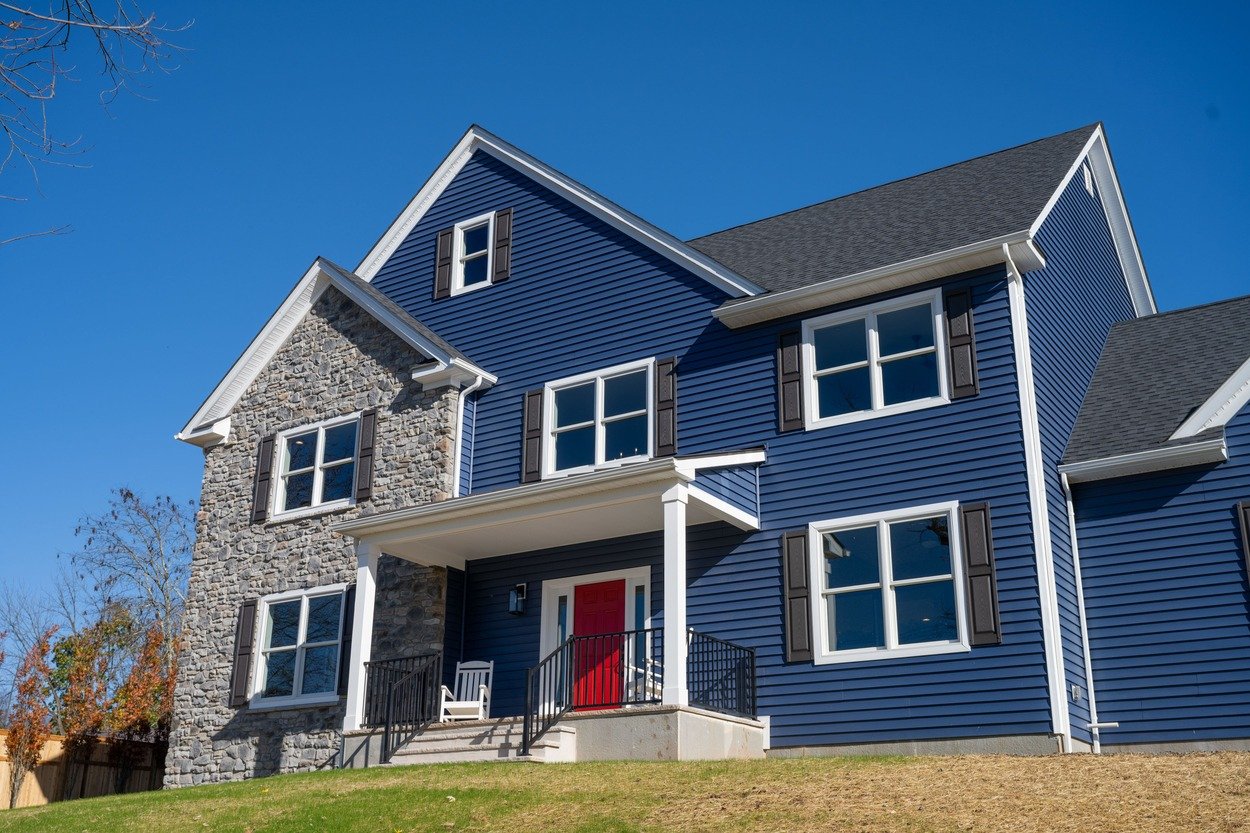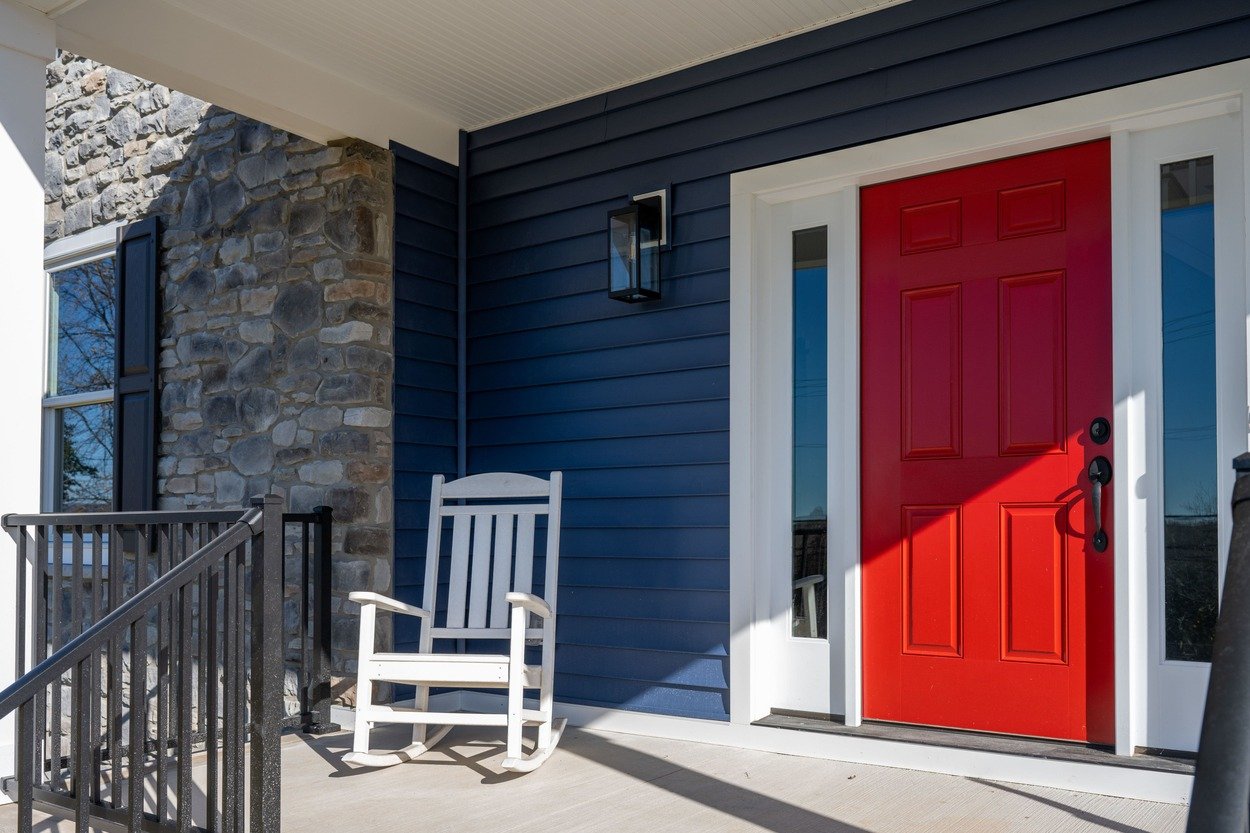 Cool, Calm, & Collected
The color palette is cool and calming, but gives the home just enough personality to feel unique without overwhelming each space. Soft mint green in the dining room, deep slate gray in the kitchen, muted powder blue in the living room, French blue in the mudroom, a rich pine green bedroom, and a light aqua blue bathroom creates a palette that's fresh and interesting from room to room.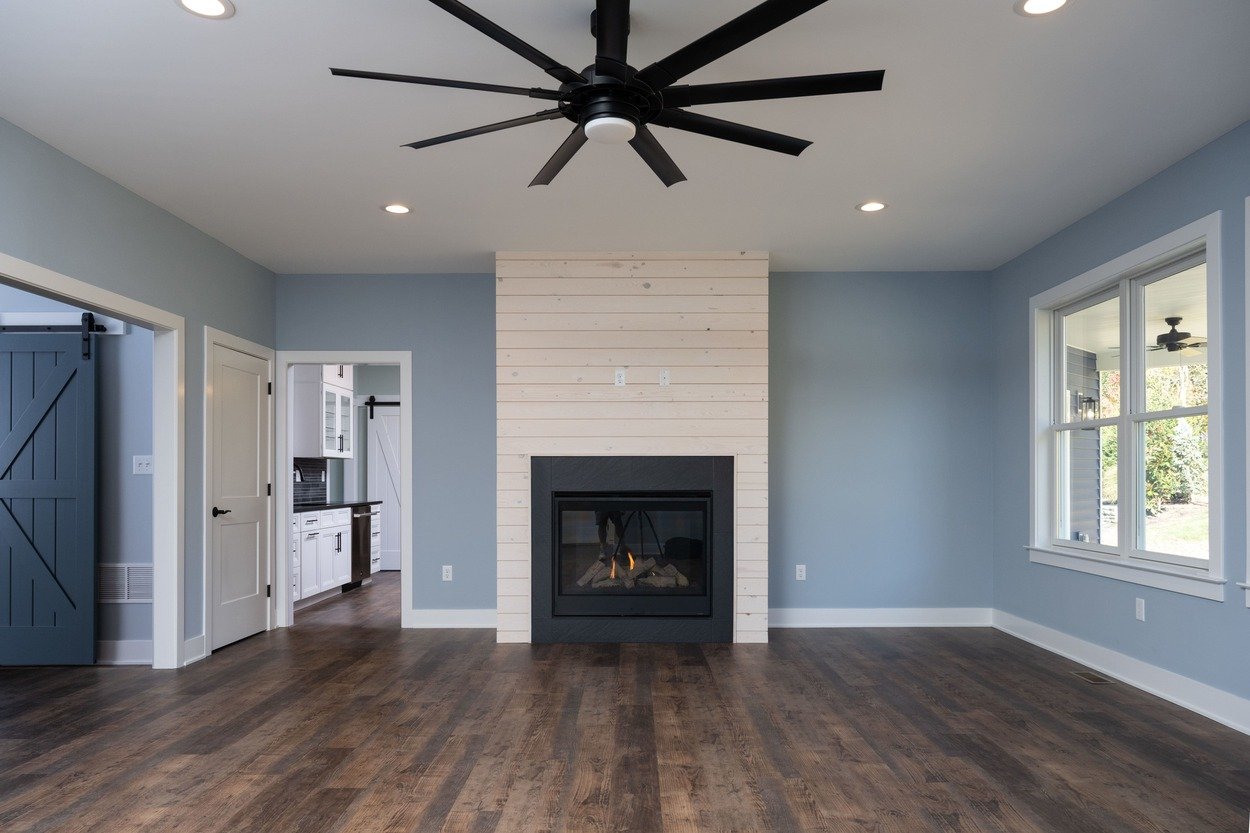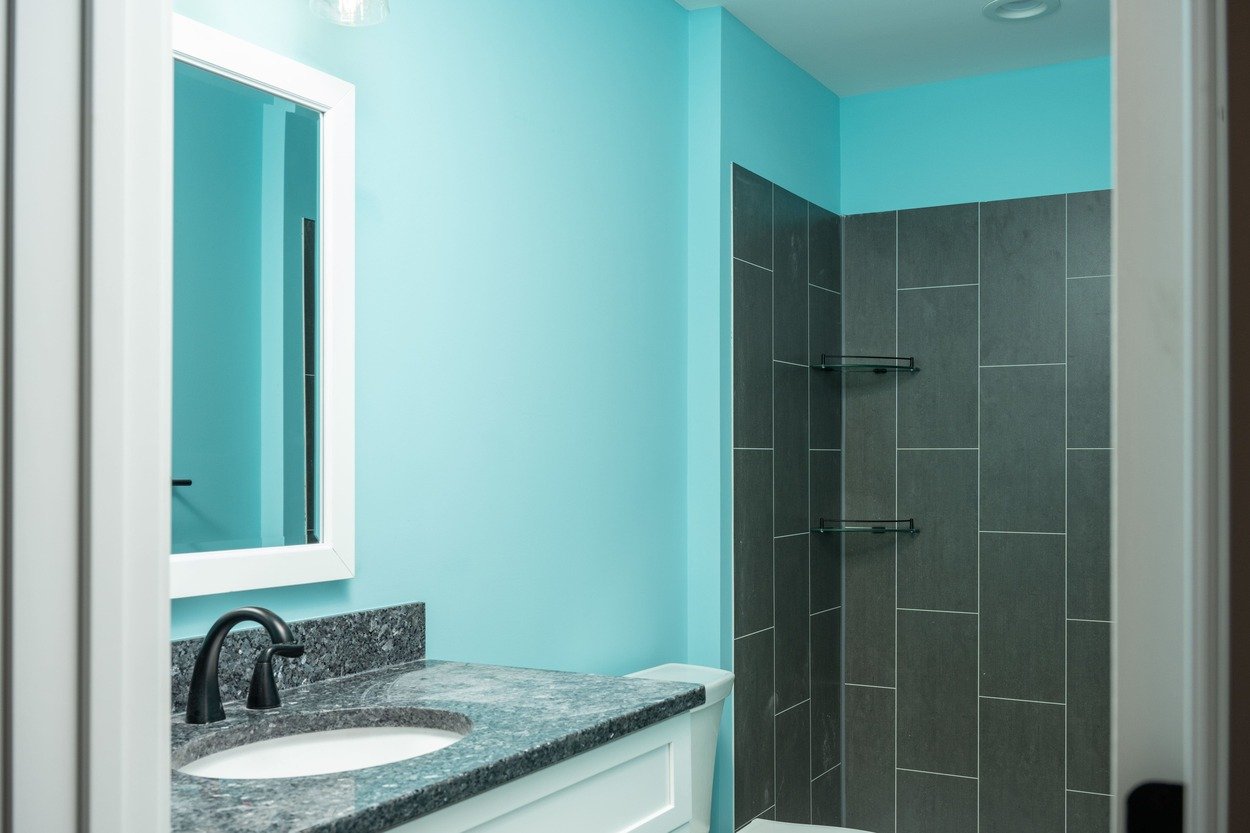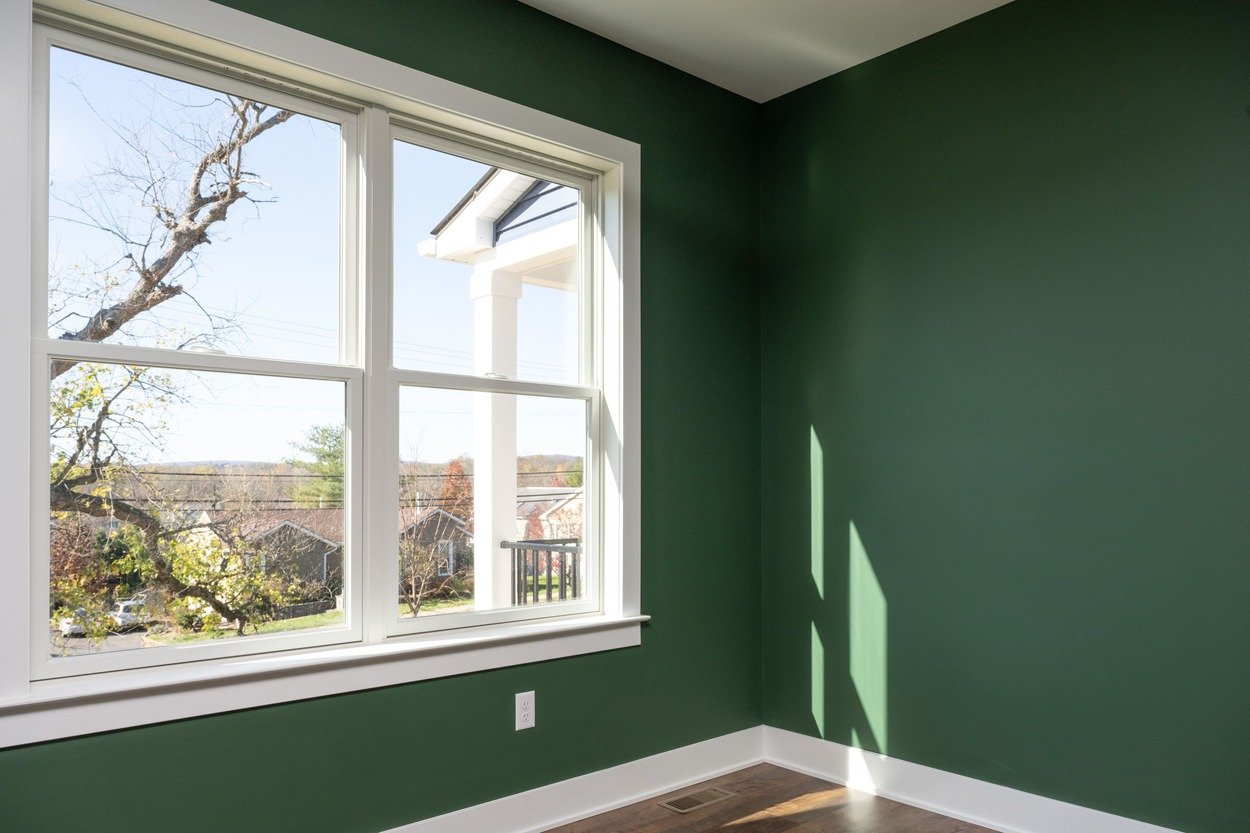 Getting Creative in the Kitchen
In the kitchen, GTG created a two-level kitchen island that offers plenty of space for preparing meals and dining simultaneously. The exotic granite, millwork, and color of the island is yet another element in the home that's just unique enough to be interesting but not overwhelming. Also in the kitchen, you'll find a striking balance of white, mint, and deep charcoal. Even with the deep richness of the granite countertops, mosaic backsplash, walnut-toned flooring, and matte black hardware, the space is still bright and airy thanks to the white cabinets, bright wall color, and plenty of natural light.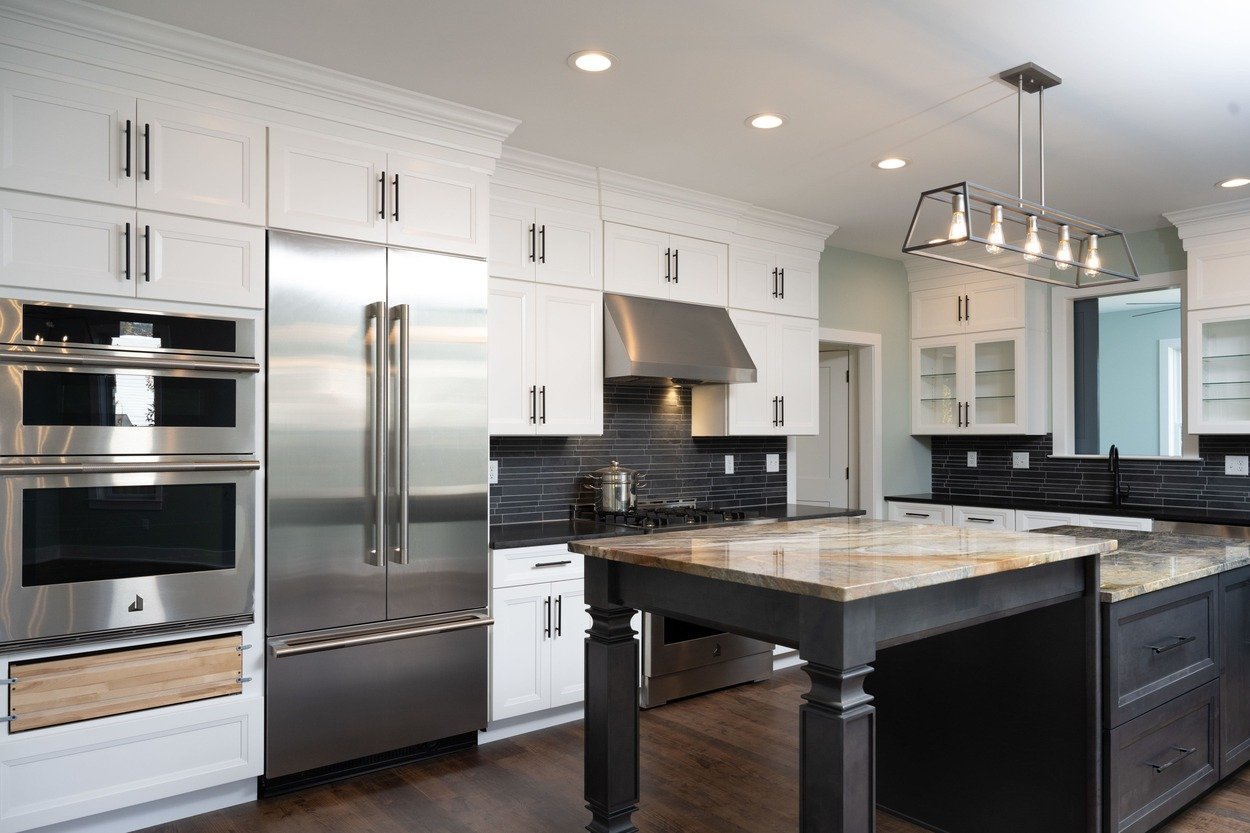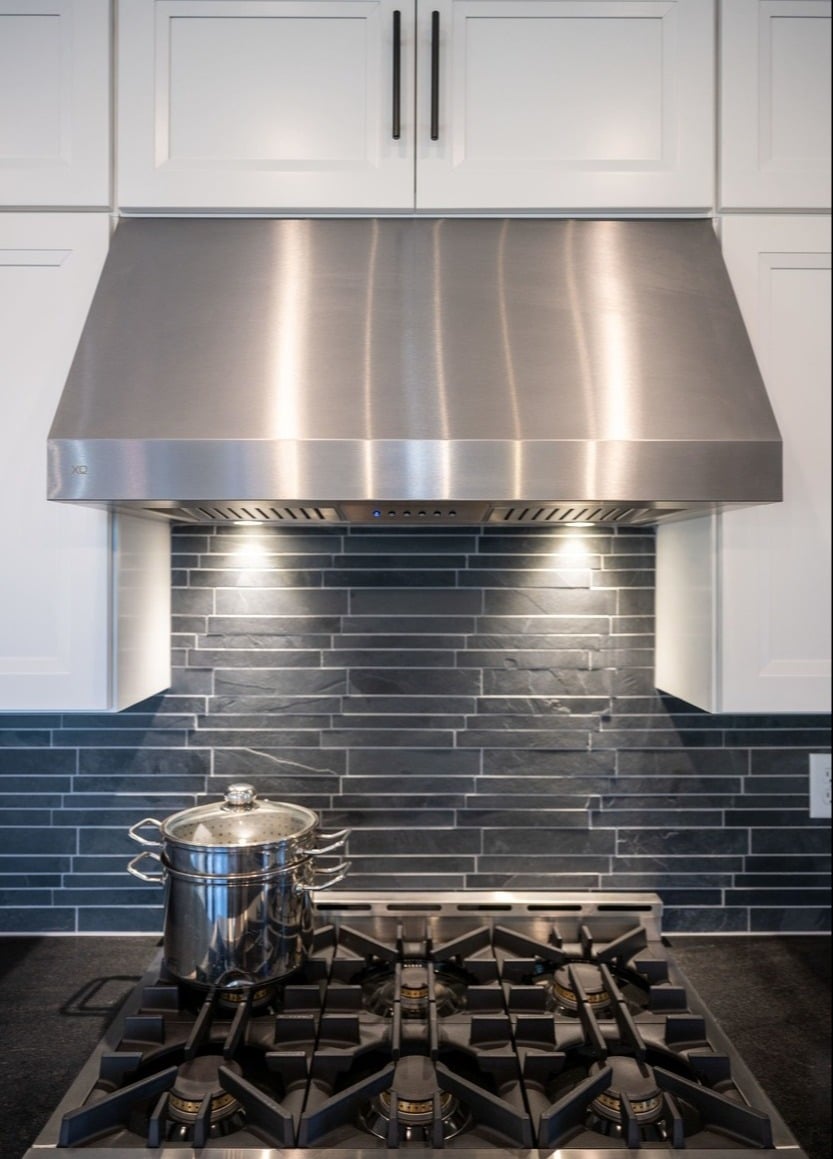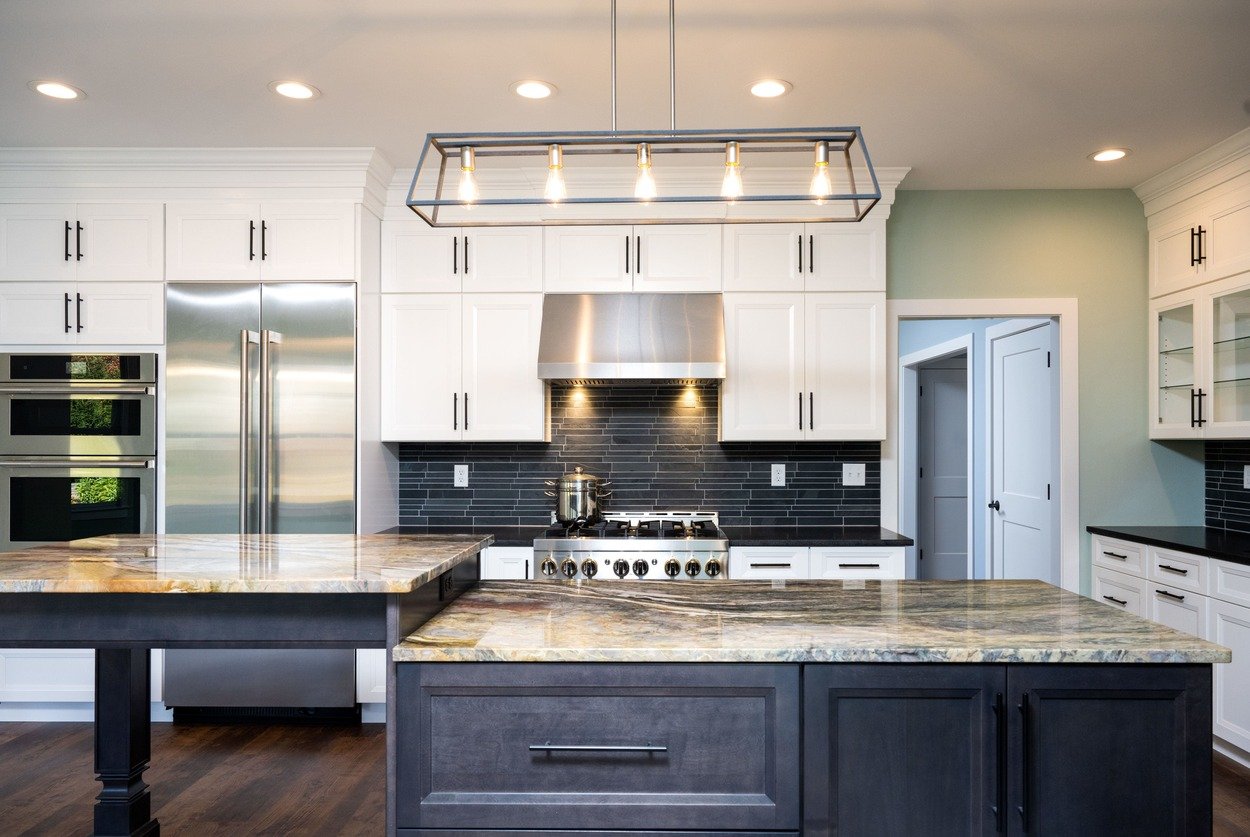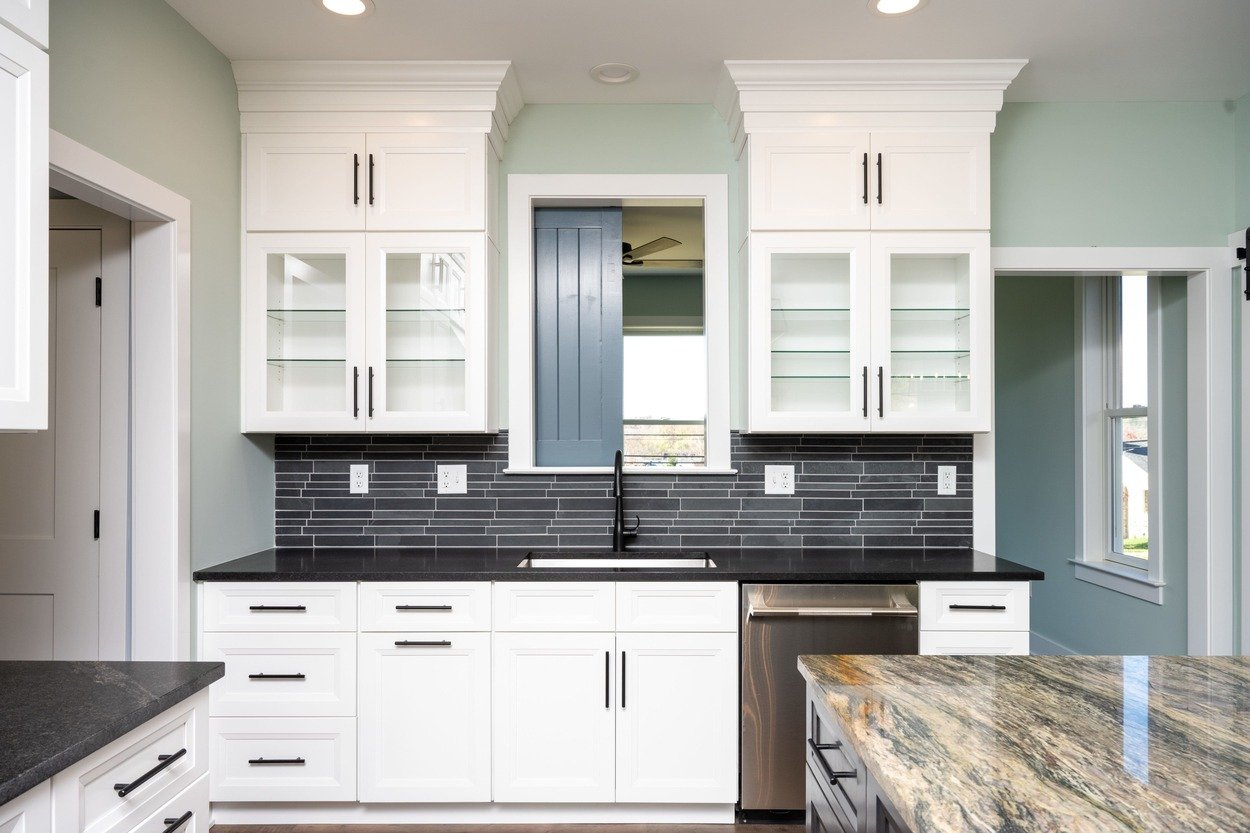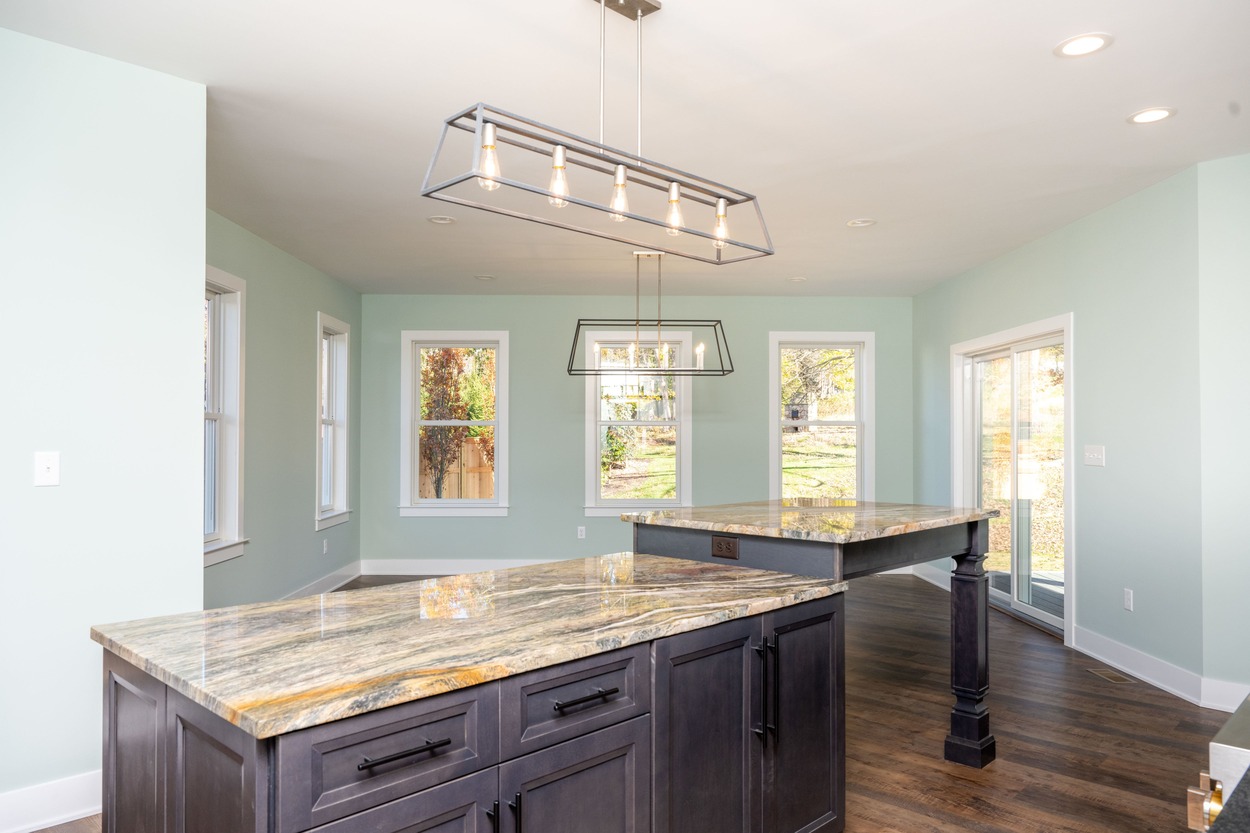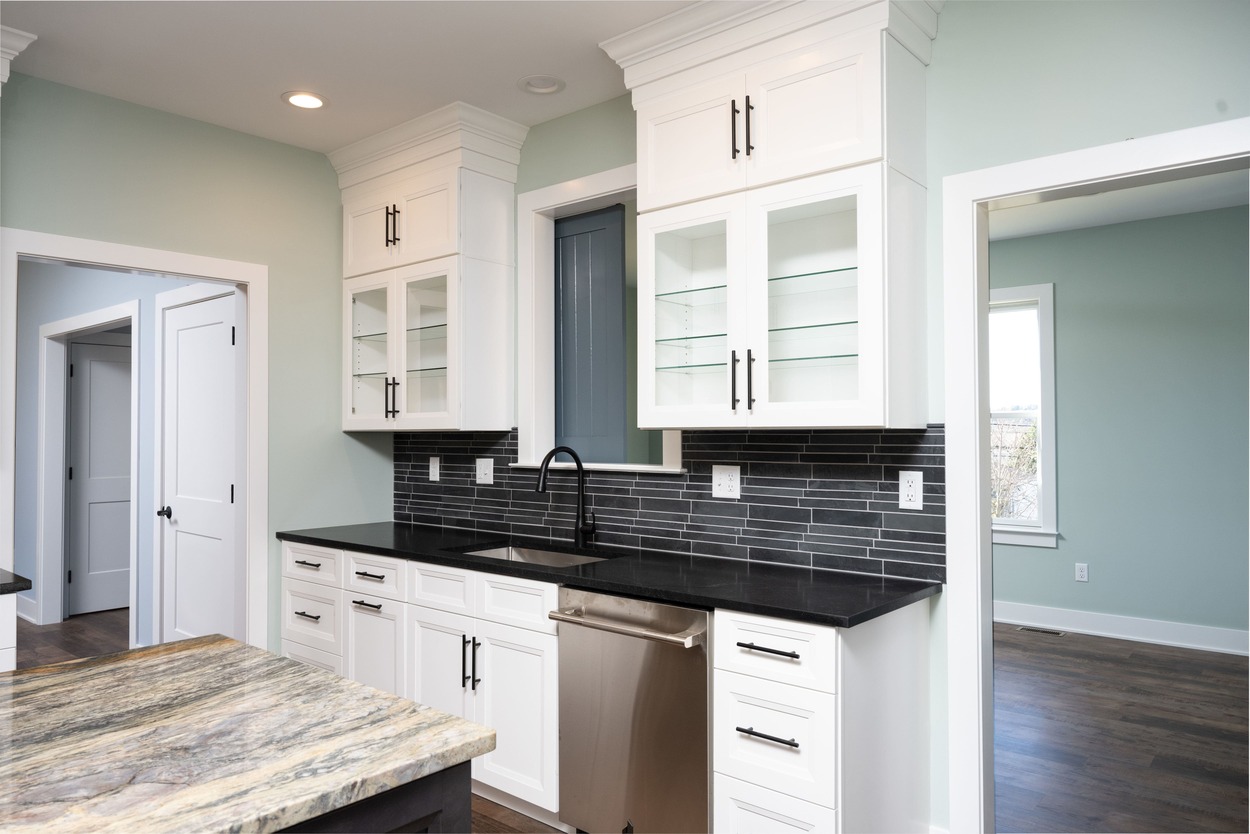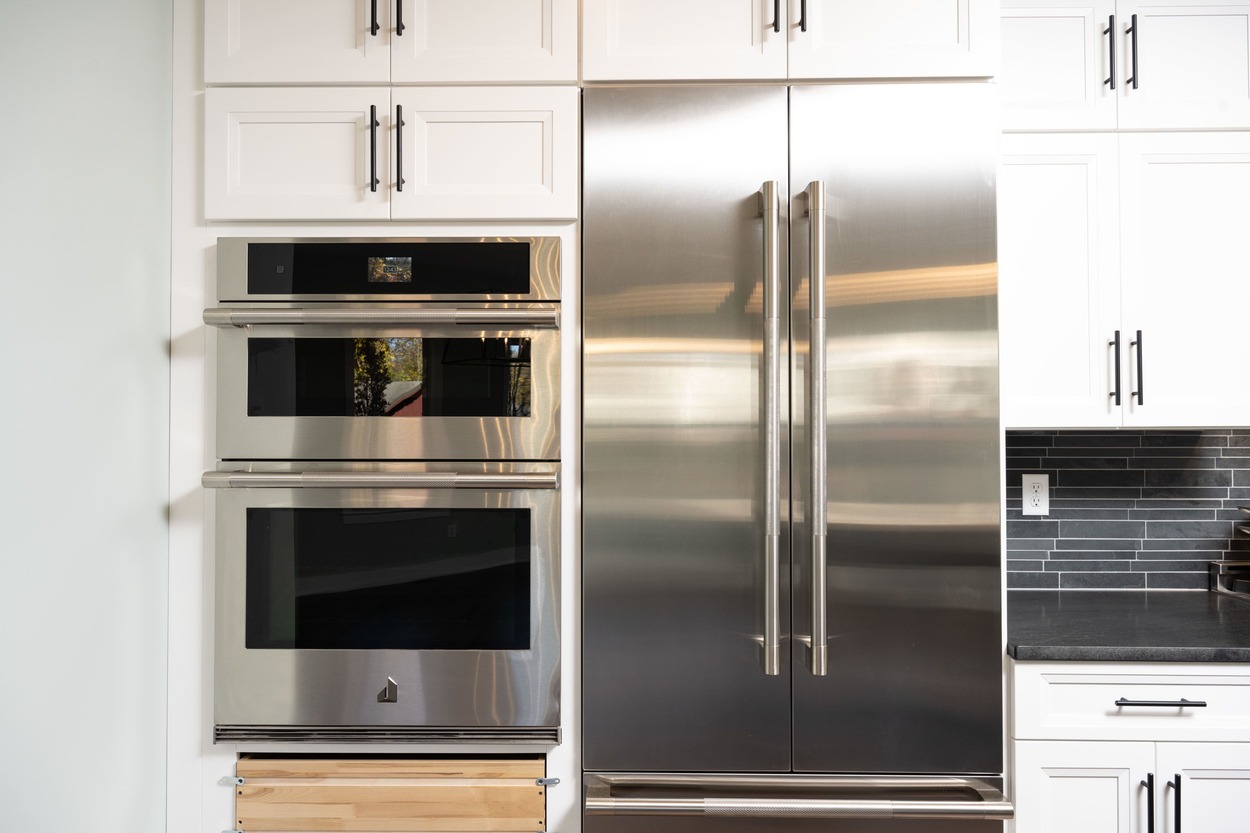 Personalization, Inside and Out
Walking through the home, you'll find personalized details in every space. In the kitchen, a space-saving barn door hides a generous custom-built pantry. In the mudroom, a series of five floor-to-ceiling custom built lockers provide a built-in bench, hanging space, and cabinets for every member of the home. A set of gray blue barn doors offers privacy in the office/flex room when someone needs it, and yet another stylish accent when they don't.
Also throughout the home are carefully chosen Anderson single-hung windows that have a timeless look that doesn't obstruct from the lovely neighborhood views, each encased in custom milled trim that's simple but sophisticated. GTG used Coretec Pro Plus luxury vinyl tile flooring in a rich medium tone in every space, which grounds the brightness of the rooms and feels warm and welcoming. Speaking of warm and welcoming, the homeowners chose a gas fireplace by Majestic for the living room that the GTG craftspeople clad in light blonde wood slats.
On the exterior, GTG Builders clad the home in durable Certain Teed Monogram siding in Pacific Blue. Along with a bold red door and beautiful stone veneer, the outside is as varied, interesting, and well-balanced as the interior of the home.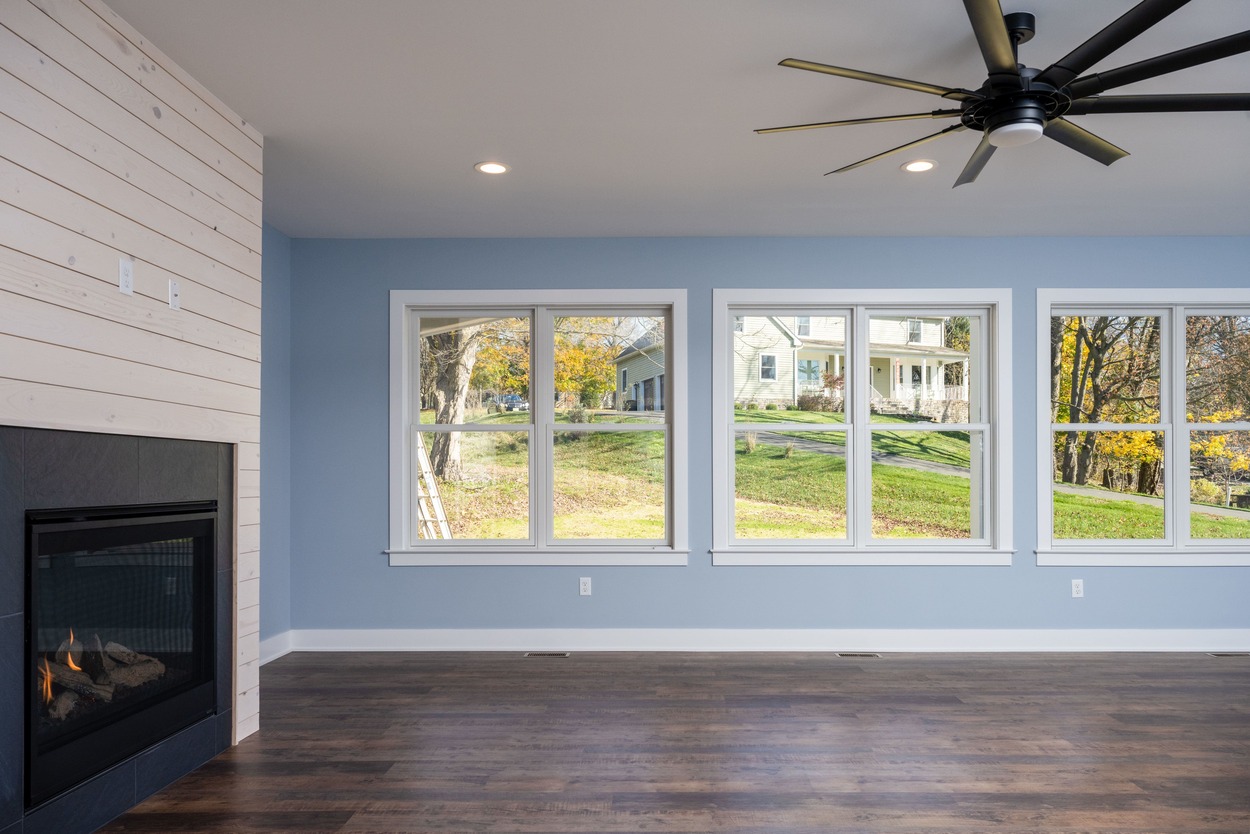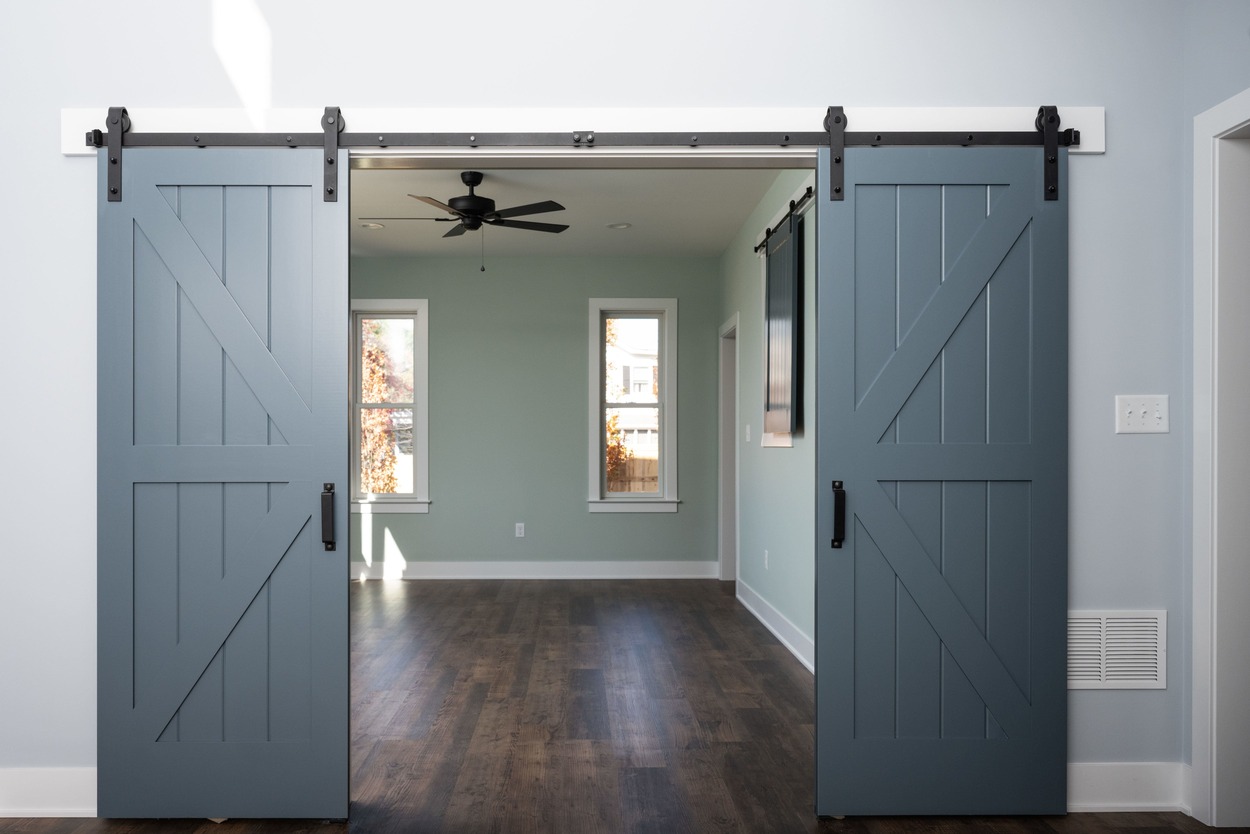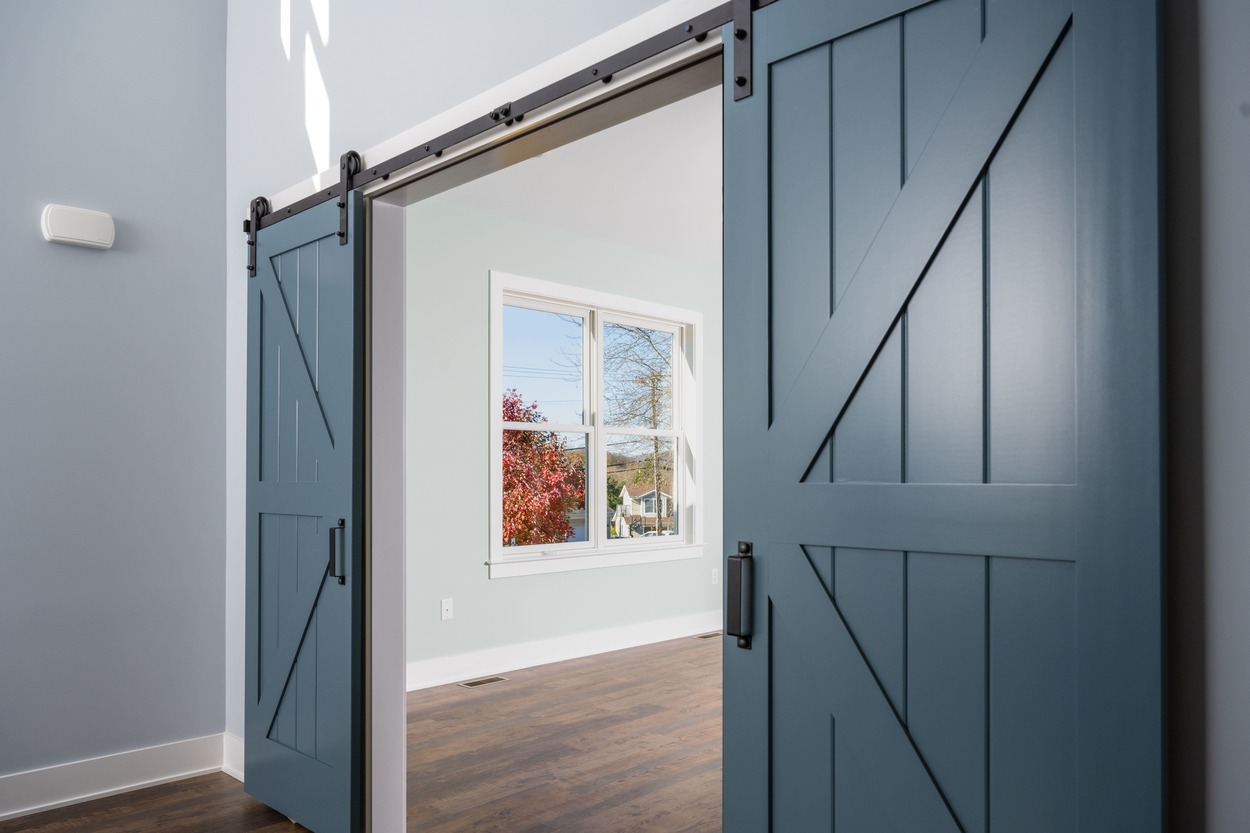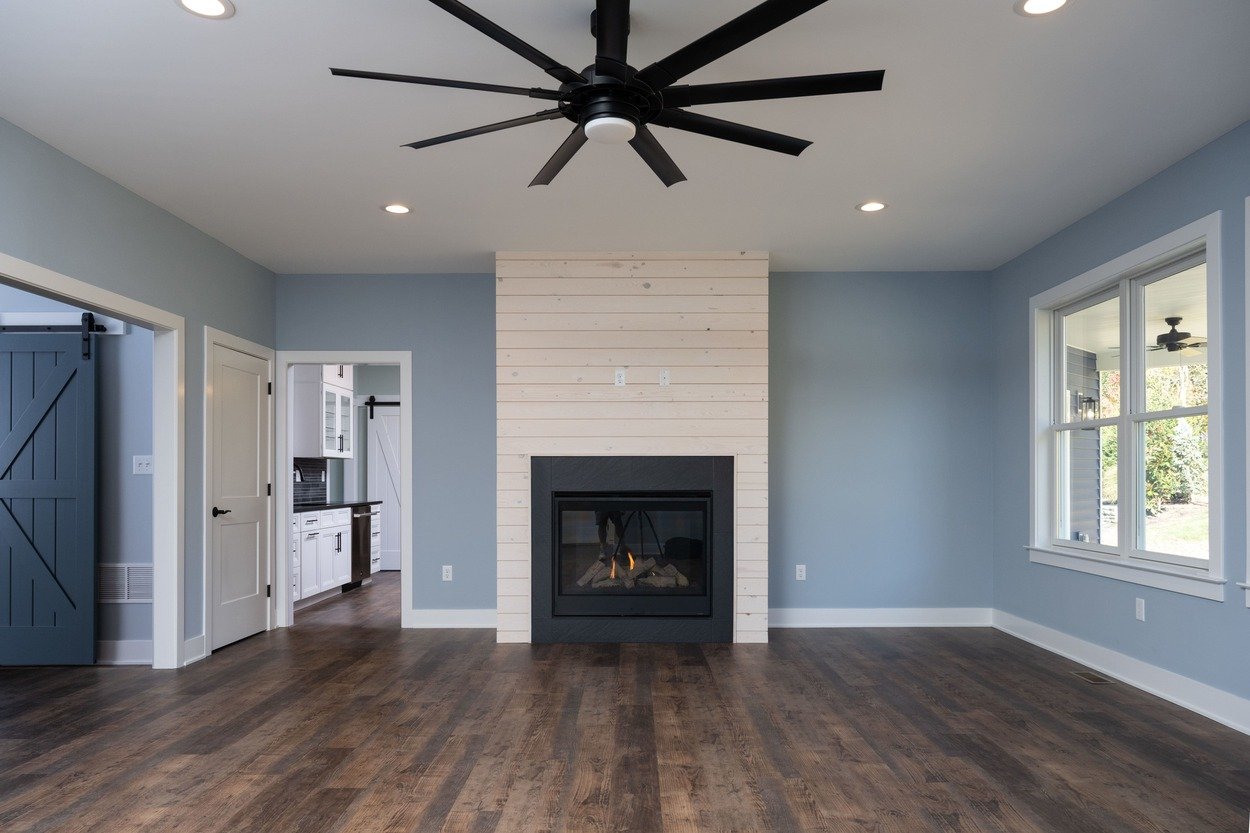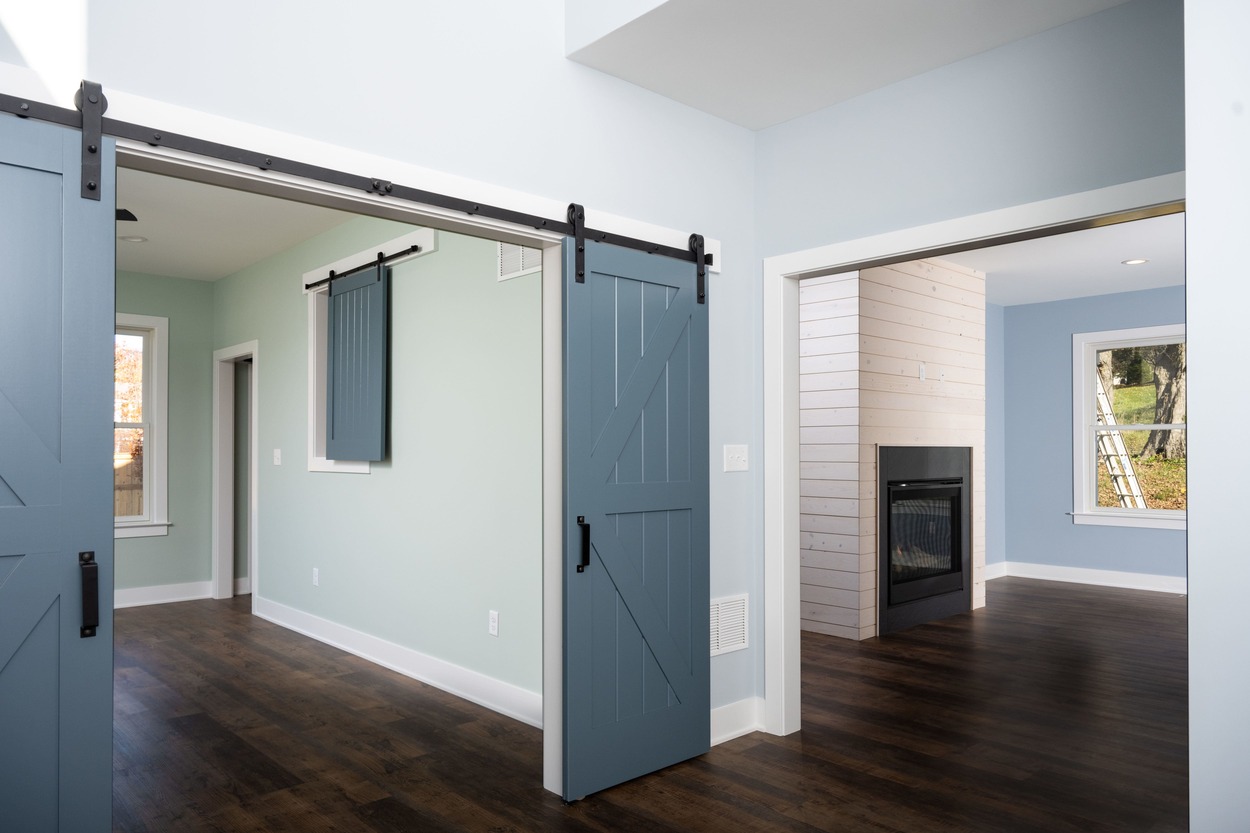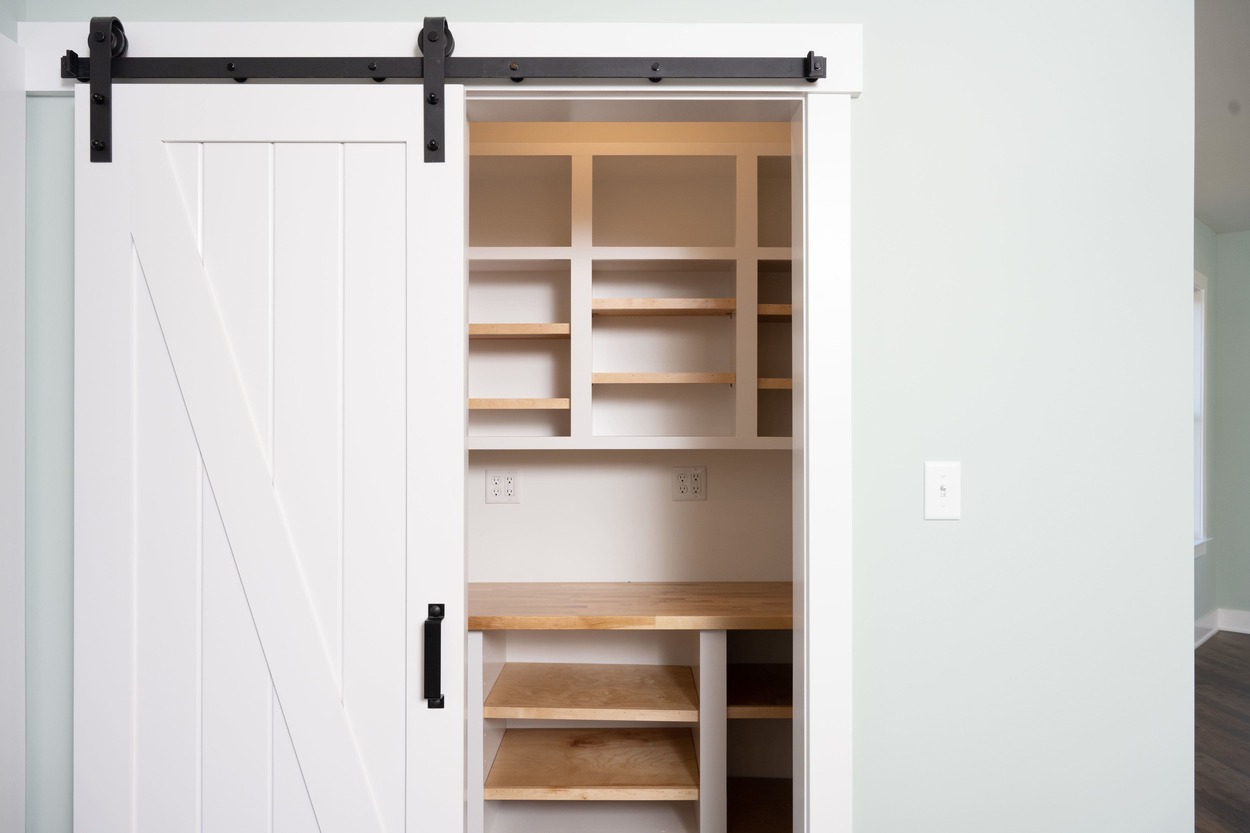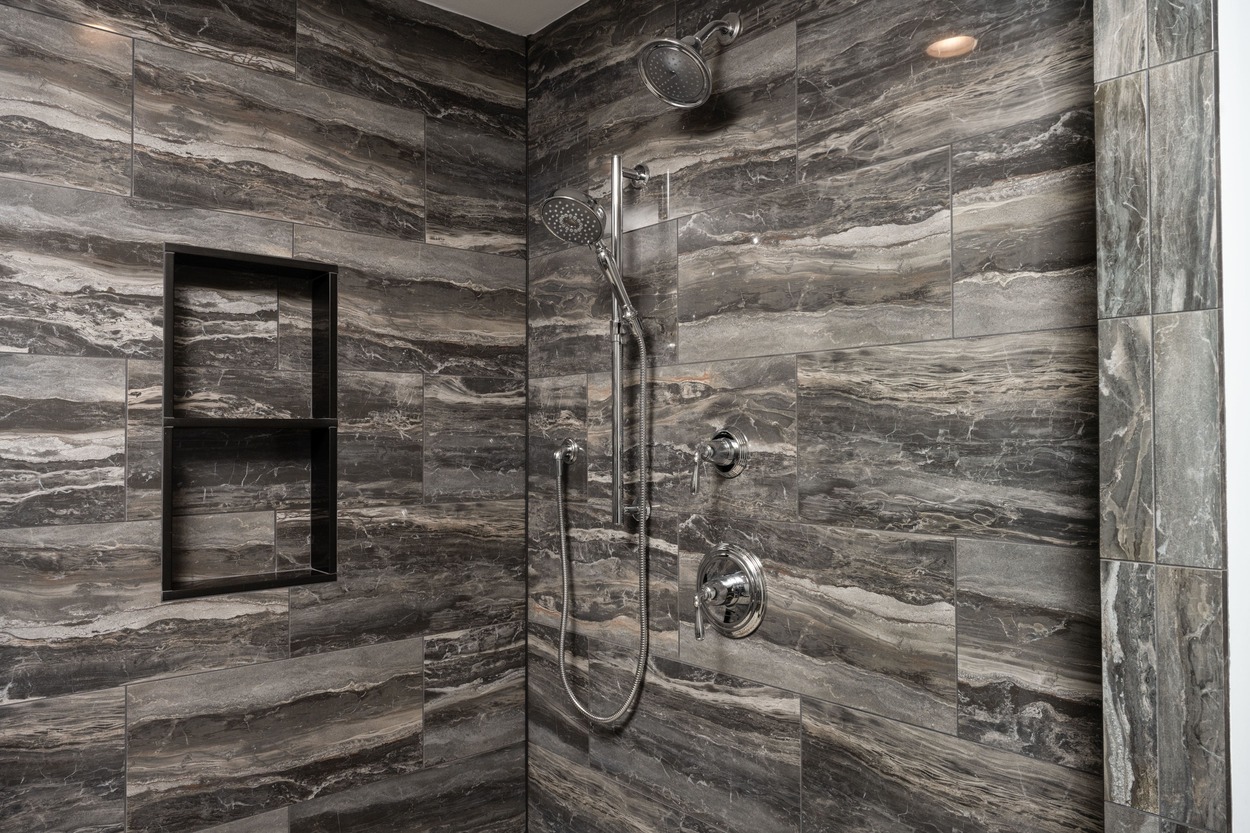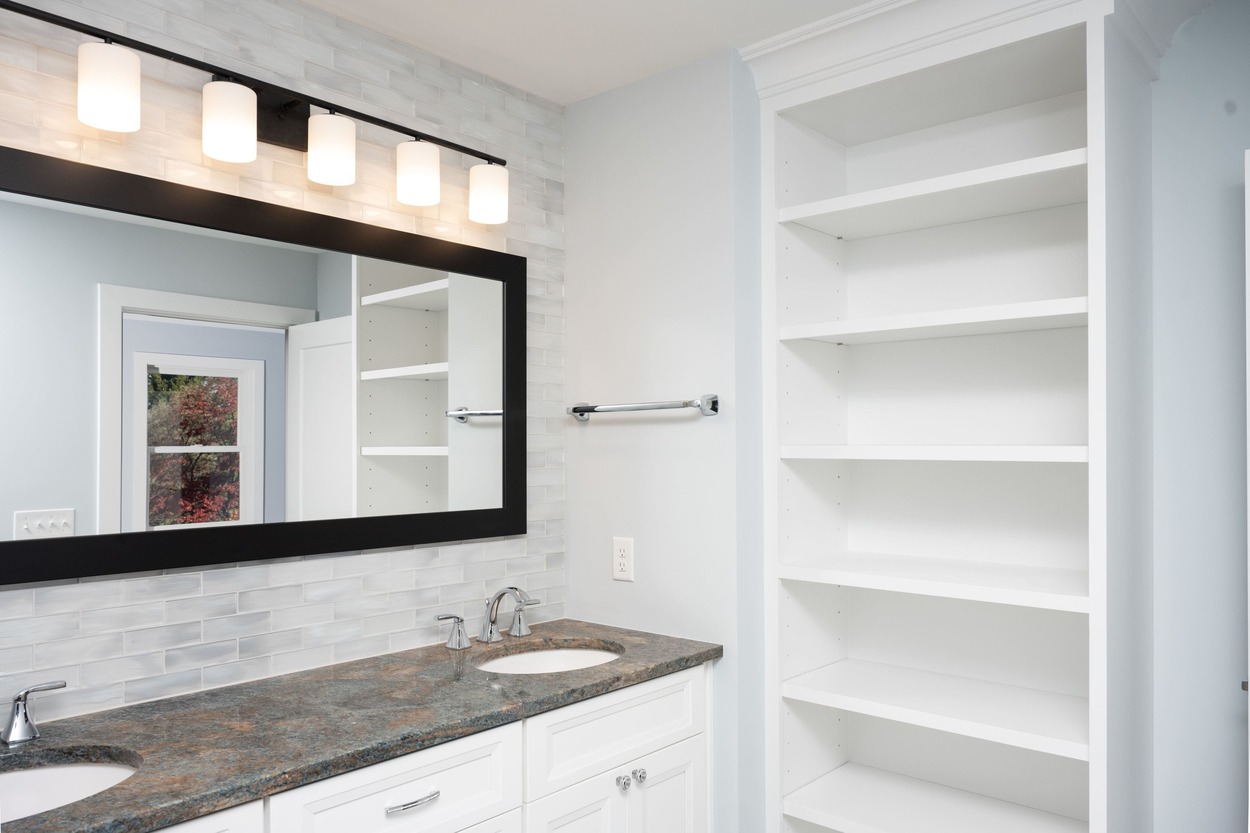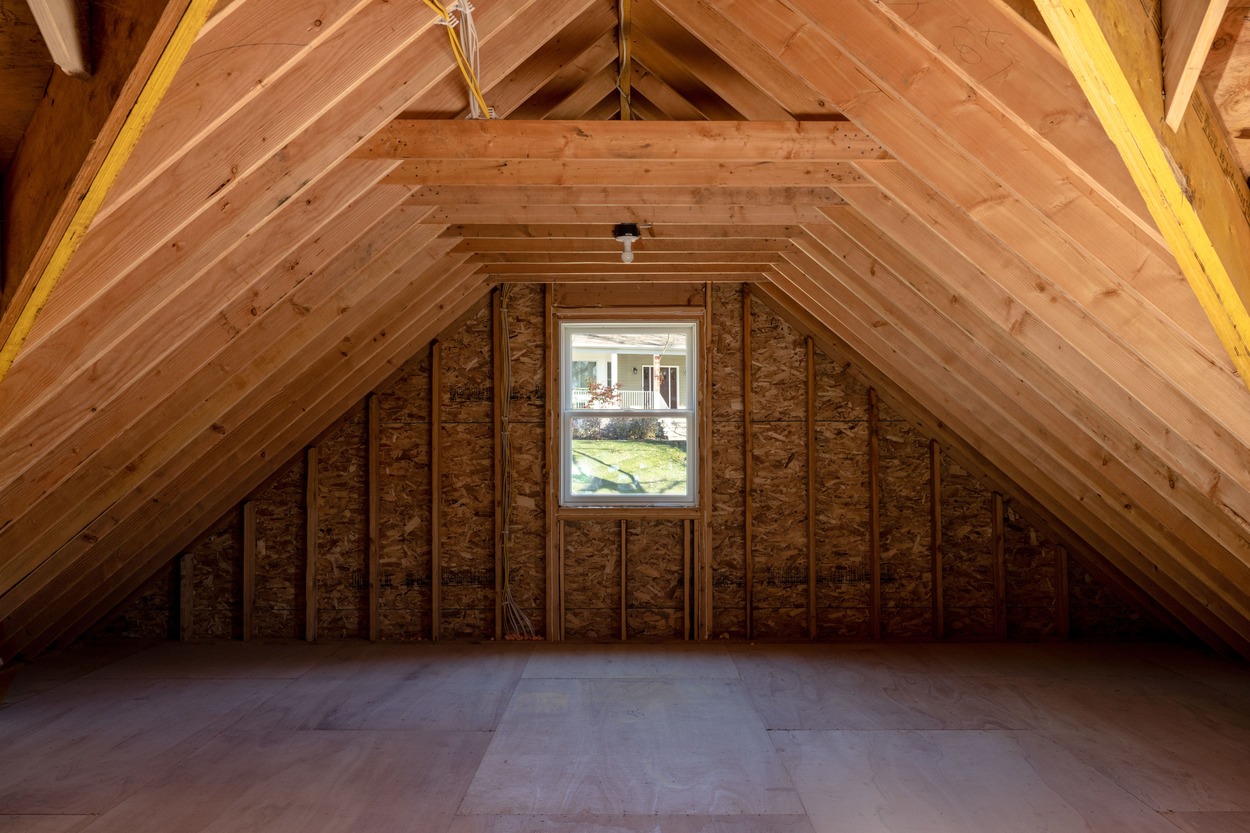 Happy Client, Happy Builder
We were thrilled to work with this family to create a personalized, custom home that checks every box, and then some. From the start, we understood the challenges, created unique and successful solutions, guided them through every decision to make certain that no information was missing, and ensured a project that was on time and within their budget. Using the BuilderTrend construction management software, our client enjoyed project updates in real time, seamless communication, and peace of mind.
"The GTG Team was engaged throughout and quickly answered our questions and addressed our concerns. 100% would recommend GTG."

– Our Happy Client
Ready for Your Own Custom Home?
At GTG Builders, our principles show in our work. We know that a custom home is likely your largest investment and it needs to meet your needs and exceed your design expectations. It's our honor to create something truly special that will last a lifetime for you and your family. If you're ready to learn about the custom home building process in New Jersey, contact us to schedule a consultation.
Feeling inspired?
Get in touch.
We're ready to start working with you to bring your vision to reality. Fill out the form to tell us about your project, and we'll reach out to you.