3 Min Read
[Guest Blog] 6 Innovative Trends Taking Over Custom Home Design
Custom home design is a competitive market, with companies constantly trying to outdo each other. Homeowners benefit by taking advantage of the new innovative trends and techniques available every year. Take a look at some of the options that are exploding on the scene right now, as many of these current home design trends are here to stay!
Exteriors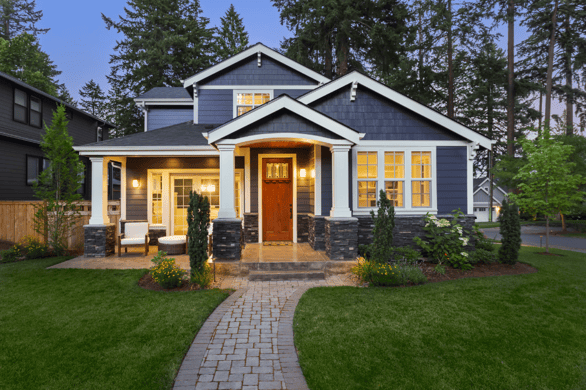 Your home's exterior makes your home's first impression. These current exterior home design trends not only boost your home's curb appeal, you will increase the property value and overall life of your home.
ICF Construction
Insulated concrete form (ICF) construction is a modern construction technique with a lot of benefits. ICF homes are fire and impact resistant, so they are perfect for areas susceptible to wildfires, tornadoes, or hurricanes.
Concrete house construction is energy efficient, and much more resistant to moisture than traditional building techniques, protecting your family from the risk of mold, and preventing deterioration over time. ICF homes are also three times quieter than a wood frame house!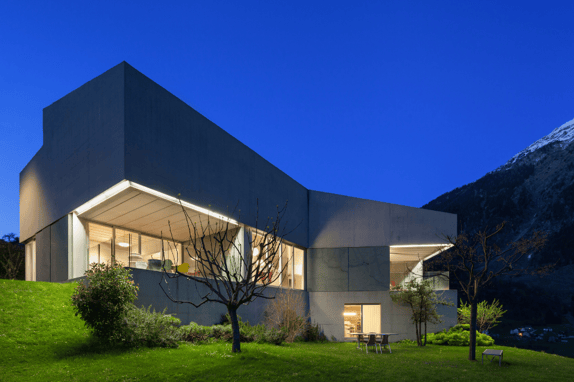 ICF house plans include looks that are both modern and traditional, and all finishes are still available for the exterior, so if you want the look of siding, brick, or stone, with the safety and energy saving advantages of ICF construction, it's totally possible!
Fiber Cement Siding
An extremely durable siding, fiber cement siding is becoming increasingly popular in commercial buildings as well as modern homes. Originally reinforced with asbestos until the health concerns of asbestos were recognized, fiber cement siding has been reinforced with cellulose since the 1980s.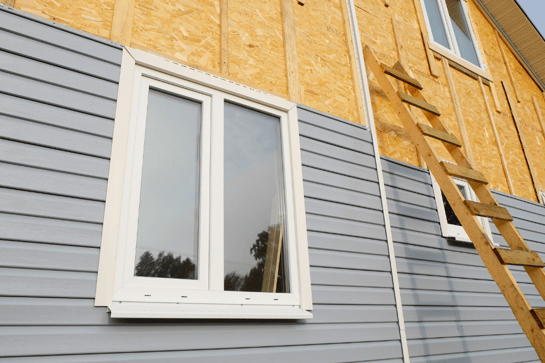 Universally considered extremely durable, fiber cement siding is commonly used in areas that experience extreme weather. Resistant to termites and fire, rot-free, and resilient against impacts, fiber cement siding is used in climates that experience extreme heat, severe cold, strong winds, high levels of humidity, or extreme moisture.
Highly customizable, fiber cement boards can come pre-stained or can be stained after the installation is complete, allowing for near-endless aesthetic options
Interiors
Current custom home design trends are all about durability and sustainability, as well as frugality. These current trends save you money in the long run!
Duct Sealing
Duct sealing is a trend among homeowners who want to establish an energy efficient HVAC system and eliminate allergens such as dust and mold that grow in unconditioned areas. Duct sealing is commonly done with a thick, gooey material called mastic. This substance is easiest applied to accessible leaks, meaning that the leaking ducts behind walls must be accessed by wall removal or other demolition. Another common remedy for leaky ducts is duct tape. Despite its name, though, duct tape is certainly not a permanent solution.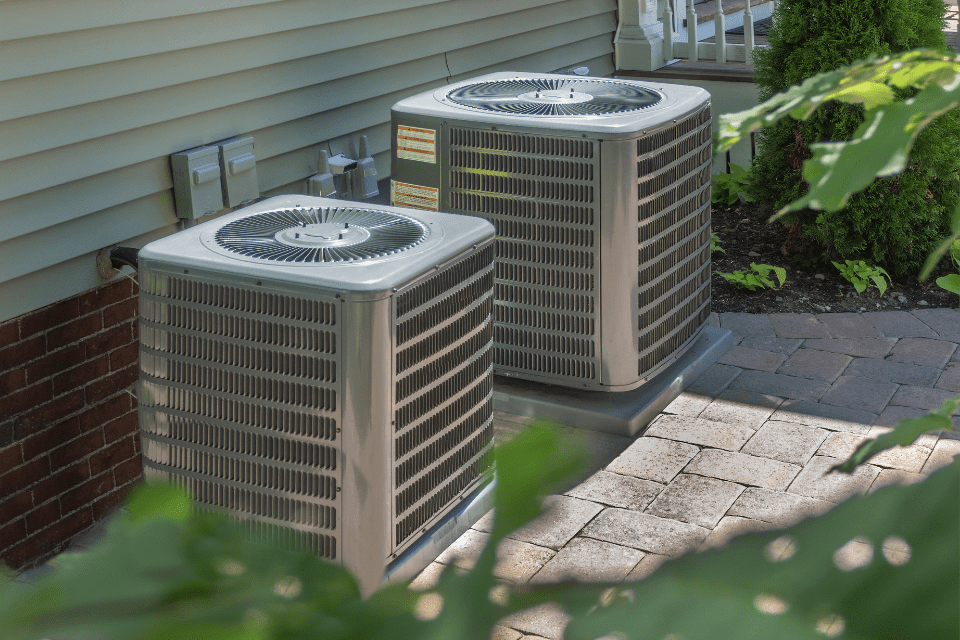 DIY duct sealing is quite an involved process; hard to reach areas must be tested for leaks, sealed, and then re-tested for maximum efficiency. Although DIY duct sealing may be a tempting option for homeowners who want to save a few bucks, it is best done by a professional with the right tools and equipment.
Solid Surface Countertops
Commercial builders and homeowners alike are turning to solid surface countertops for their aesthetic and durability. Solid surface texture counters are long-lasting, which not only saves money in the long term, but increases property values when the property owner goes to sell.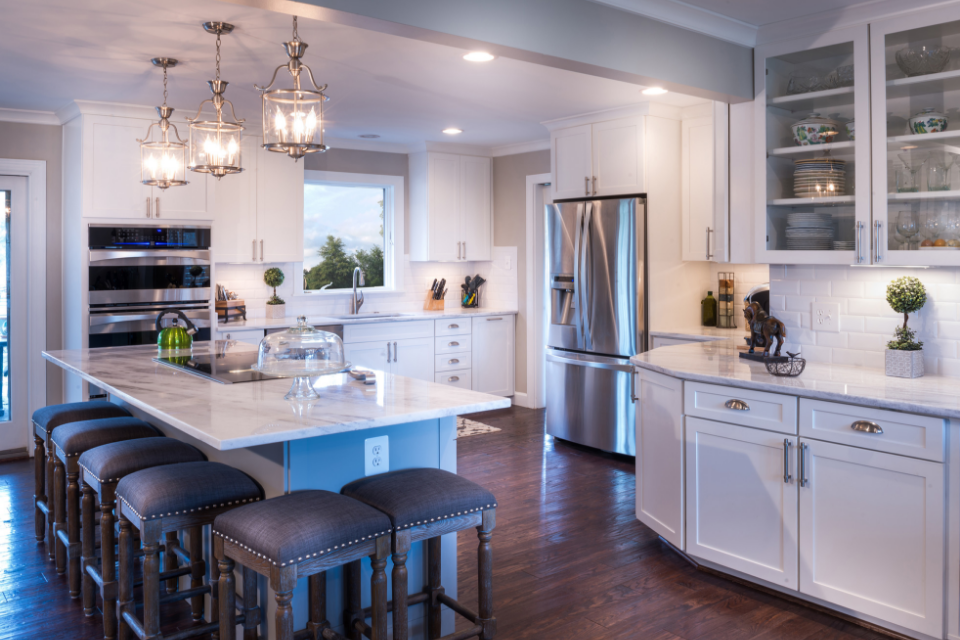 Sturdy and non-porous, solid surface countertops are an excellent choice for schools, hospitals, commercial kitchens and food preparation areas in your own home. With a number of design options, solid surface countertops are available in matte, semi-gloss, and high-gloss finishes, as well as a wide array of color options. This allows property owners to match the design of their solid surface countertops to the overall aesthetic of the room.
Lawn & Garden
Custom home design isn't complete without considering your lawn and garden! Some of the most popular outdoor trends in 2019 involve sustainability and minimalism.
Food as Landscaping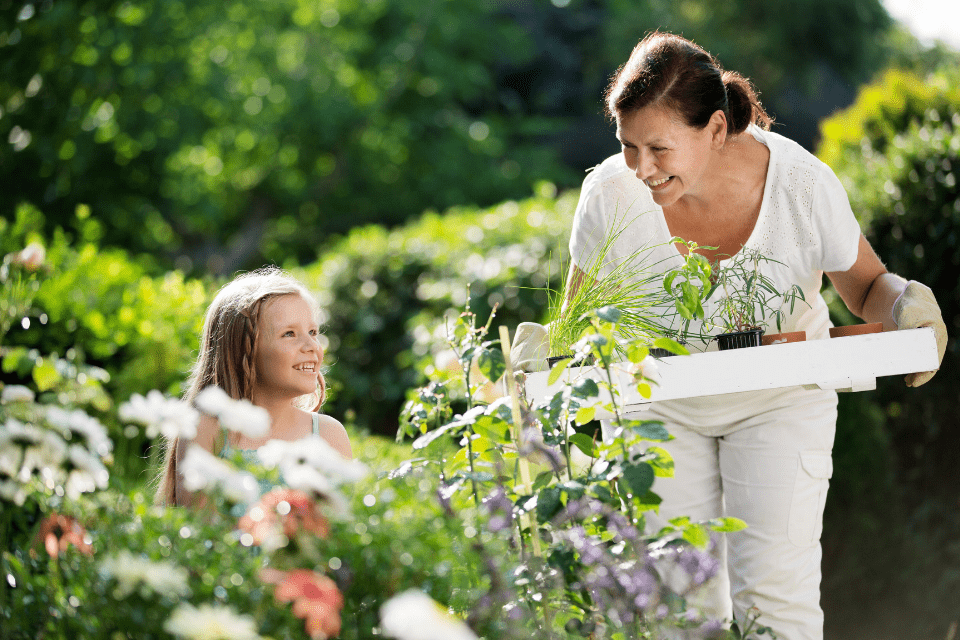 A trend that is only growing increasingly common is creating vegetable gardens that act as landscaping, combining both aesthetic and practicality. Instead of dense shrubbery or flowerbeds like the trends of the past, creating raised vegetable garden beds to create a walkway creates a purposeful and visually pleasing backyard design.


Create a Secluded Relaxation Area
In the hustle and bustle of our modern world, a place to unwind is not only imperative for mental health, but it's becoming an increasingly popular home design trend. Creating a place to sit, with a simple water feature and lots of privacy provides a place to relax and creates a minimalist backyard getaway.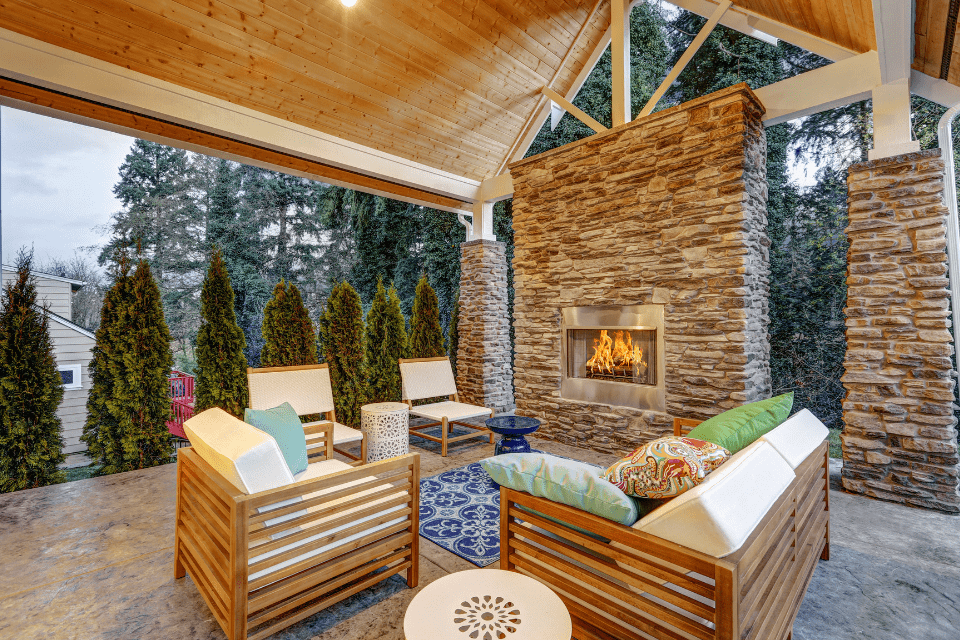 Custom home design trends continue to evolve throughout the years, but the theme remains the same: strength, durability, and customization. Although the upfront investment in durable materials may be more costly in comparison to less modern design options, these current custom home design trends maximize the efficiency of your space while adding value to your home!
Matt Lee is the owner of the Innovative Building Materials blog and a content writer for the building materials industry. He is focused on helping fellow homeowners, contractors, and architects discover materials and methods of construction that save money, improve energy efficiency, and increase property value.