3 Min Read
Airport Restaurants for Your Next Flight Near Pittstown/Alexandria, NJ
There's a certain kind of ambition that prompts you to seek out the $100 cheeseburger­–food so good that you would fly in just to try it. Although nearly everyone has had a meal at a major airport, the community feel and creativity of an airport restaurant in NJ is on a different level. Sometimes, it's enough to make you want to search out a gated community and build a home. Here are a few that could meet those expectations.
Great Restaurants to Try at
NJ Airports
Although you might think of private airports as a place to land a plane, they are so much more. Some of the restaurants are so popular that pilots and enthusiasts will fly in just for a meal. We've collected a few of our favorites.
1.
Sky Cafe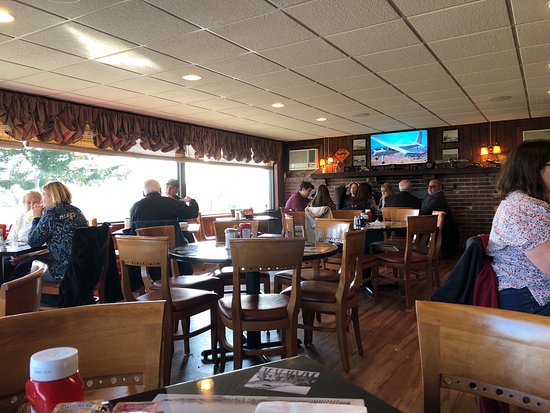 The Sky Cafe at Sky Manor Airport in Pittstown serves the pilot community in the area, but it's meant for everyone. You can enjoy the beautiful views and photographs from the airport's long history, but you'll be most happy to come for the food. Take advantage of a menu far beyond the standard airport diner, like stuffed steak cacciatore. The menu is perfect for a quick meal or a family gathering.
2.
Cape May Brewing Company
At Cape May Airport, you may find lots of opportunities to sit down for a meal. At the Cape May Brewing Company, you'll get something that is a little different. The founders noticed that there weren't too many places to get a great beer in Cape May, and sought to solve that problem. Now, when you visit the airport, you can take a break and relax inside a spacious tasting room.
3.
Runway Cafe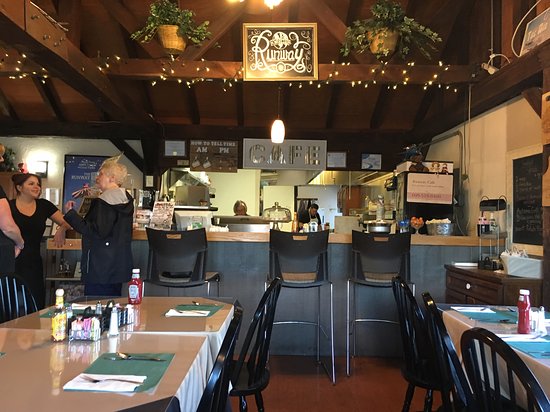 Dying for fly-in restaurants that look as good as they taste? Visit the Runway Cafe at the South Jersey Regional Airport in Lumberton. You can sit and watch the airplanes leave as you sip your coffee, or bring the family for an outstanding meal. Don't hesitate to dig into a sky-high stack of pancakes or a delicious sandwich. Check out the company's Instagram page for a host of mouth-watering images you'll be dying to taste in person.
4. The Airport Cafe
Although an airplane cafe is often a place to see the latest takes on cuisine, sometimes you want something simple and traditional. When you go to Donna's Runway Cafe at the Blairstown Airport, that's just what you'll find. Simple, delicious meals to fill you up for breakfast and lunch. The casual, friendly vibe is what keeps diners coming back. If you visit more than once in a while, you'll get to know the staff by name.
5. Flight Deck Diner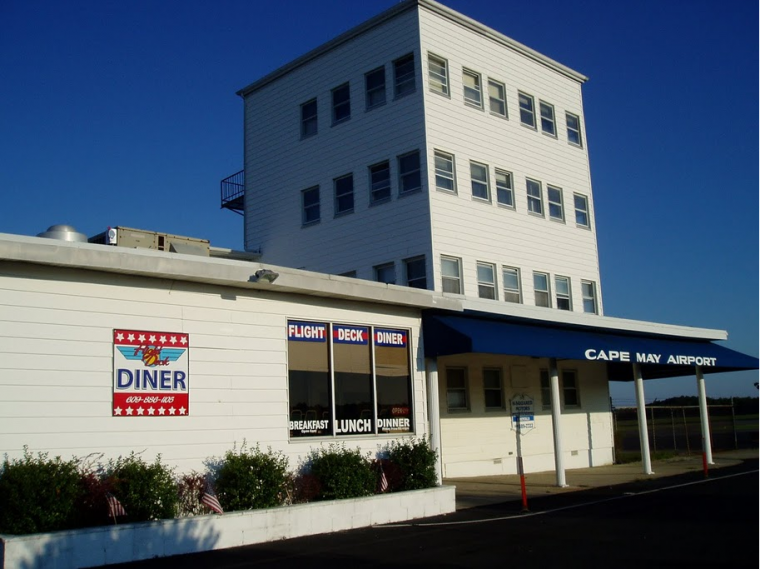 If you want a classic meal with a theme that celebrates New Jersey airports and the aviator community, visit the Flight Deck Diner at Cape May Airport. Since the current owners took over the airport diner in 2010, they've found success and a wonderful community of flying enthusiasts. The menu is entertaining as well as informative. While you're deciding whether or not to order "The Lindy" or "The B-52 Bomber," you can enjoy the memorabilia contributed by hundreds of visiting pilots over the years.
6.
Sunset Pub

& Grill

The Sunset Pub & Grill at the Lincoln Park Airport maintains a dedicated mission, even as the community has changed throughout the years: Everything to everybody. You can find a little something you'll like on the menu, regardless of the reason you come. Grab some tacos, a sandwich, even pizzas for the kids. You'll wait a bit longer for this runway restaurant, but you'll be able to sit in comfort as your food is made to order.
Which Is the Best Airport in Pittstown NJ?
If you had to ask us which is the best airport in Pittstown, NJ, we'd have to say Sky Manor Airport. We love the community and the history, in addition to the delights of the Sky Cafe. If you're not familiar with the area, though, you should know that there are many New Jersey airports that are well worth a visit. Alexandria Field Airport is just a short distance away, with an interesting history and active community.
Of course, with hundreds of airports in the state, you might want to explore the area and decide for yourself. We love helping clients build a home near Sky Manor Airport because it's a great place to live, with wonderful gated communities and other opportunities for prospective homeowners. You could find the perfect place for your family and your plane.
When Did the
Sky Cafe

in Pittstown NJ Open?

The Sky Cafe opened in 2015, as a rebranding under new ownership. The owner of the nearby Frenchtown Cafe saw it as an opportunity to unite the community under good food and great service. You'll find plenty of traditional and unusual choices, with specials for holidays and more. If you're looking to build a stylish airplane hangar home in Hunterdon County, we've got some great ideas for you.
Why Is Alexandria Field Airport Important to the Community?
Alexandria Field Airport has a rich history of contributions to the community, innovations in aviation, and more. The airport started in the 1940s after New Jersey had become known as a site of aviation development for World War II. It's still owned by two children of Bill Fritsche, one of the founders. His spirit lives on in the work that the airport does today, to train new aviators and promote a love for the activity. If you're curious about building in the area, check out our service areas.
Finding a great airport restaurant for your next flight is easier when you live in a place you love. At GTG Builders, we are happy to help you build the perfect home for you. Contact us to learn more.