4 Min Read
7 Design Ideas For Your Home Wine Cellar
A wine cellar is one of the most pleasing features that you can install in your new custom home. Whether it's a little nook under your stairs or an oasis in your basement, your wine cellar is designed to be a place of retreat and luxury.It's half hobby, half extravagance, all fun, this feature adds value to your home while improving your quality of life. If you're planning to install a wine cellar in your home, these design ideas can help you create a beautiful room that will bring you years of joy and happiness.
1. Under the Stairs Hideaway
Your wine cellar doesn't have to take up much space or represent a major investment. By tucking your wine cellar under your basement stairs, you can easily create a storage nook for your wine. Put a tall table outside your wine hideaway, and you'll have the perfect spot for having a drink with friends and family, in a location where your wine is easily accessible.
Work with your contractor to create a pleasant ambiance in the area around your wine nook. Dim lighting, earthy colors, exposed brick and stone tile floors are all key features for making the area around your wine nook more pleasing to behold, and a more enjoyable place to spend time.
Also work with your contractor to control the environment under your stairs. Wine needs a cool, constant temperature and lack of humidity. The right conditions can be achieved, but you contractor may have to help with the details. By sealing the area under the stairs and installing the right door, your area under the stairs becomes the perfect place to store wine.
Read More: How Much Does a Custom Wine Cellar Cost?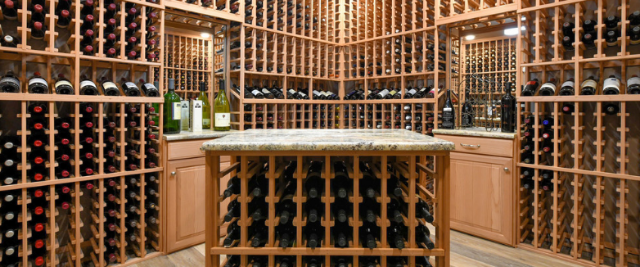 2. Varied Lighting
Wine cellar tasting areas rely on smart lighting installation to make the space as relaxing as possible. Recessed light fixtures provide illumination while also casting dramatic shadows on parts of the room not directly in the beam of light. Track lighting can be used in the same way. If you plan to furnish your wine cellar with a table for drinking wine, consider a pendant light fixture to create a restaurant-like atmosphere. Work with your contractor to choose the right type of lighting for your wine cellar.
3. Cozy Booth
Turn the wine tasting area in your wine cellar into a familiar and comfortable place to spend time. Recreate the atmosphere in your favorite restaurant. Install a booth in a cozy nook of your cellar. Work with your contractor to choose or design a booth that seems to fit in your home's interior design, whether that's with a plush upholstered seat, or an artful wooden bench, like something you might find in a church. If your contractor employs talented carpenters, design a hand-carved seating area and table that's fit for your home.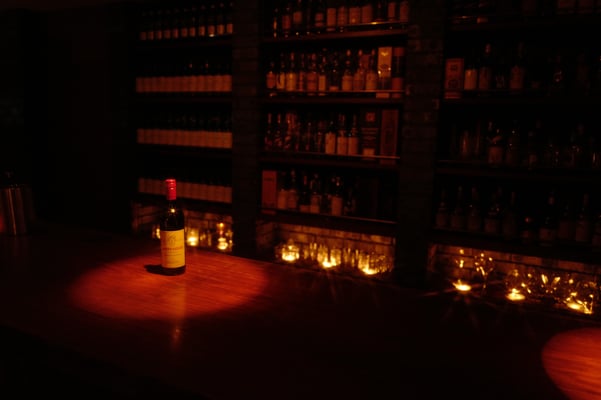 4. Game Room/Wine Cellar/Home Theater
Pair your wine cellar with your in home entertainment center and game room. With wine bottles lining one side of the cellar, your organized game collection lining another part of your cellar, and all of it near your home theater system, you'll turn your basement in to the ultimate space for entertaining and relaxing.
Work with your contractor to separate the wine storage from the home theater and game room, maybe with a glass wall and doors. Your wine needs a constant temperature in the mid- to upper-fifties in order to store right, so you'll want the wine to have its own space if possible. Once it's all installed, spend time with family and friends in your wine cellar/game room/home theater.
5. Artistic Flourishes
Make your wine cellar a veritable art museum with artistic flourishes like masonry on the walls and mosaic tiles on the floors. You'll need to work with a contractor who has their own artistic vision to ensure this is done correctly. Lighting will play an important role in this type of design because you'll want to ensure that the custom lighting highlights the most creative and attractive features about your wine cellar.
Want to add a unique focal point to your artistic, decorative wine cellar? Work with your contractor to install a beautiful fountain, giving your wine cellar an old-world quality that's entirely unique.
6. Wine Barrel Motif
Wine barrels make the perfect fixtures! Talk to your contractor about using wine barrels to create cabinets, a sink, or shelving. Place wine barrels on their side and mount them to the wall to hold your wine bottles, or use wine barrels to construct the booth where you'll spend time sipping your favorite vintages. When the time comes to install furniture in your wine cellar, look for tables or chairs made from wine barrels.
7. Contemporary Beauty
Give your wine cellar contemporary flair with fuzzy carpets, upholstered chairs, and low tables for serving wine. Work with your home designer or contractor to ensure that your wine cellar has features like a modern bar and contemporary style track lighting. Install built-in televisions to make the space more entertaining. Install a built-in speaker system for playing your favorite music while you relax with a glass of your favorite vintage at the end of the day.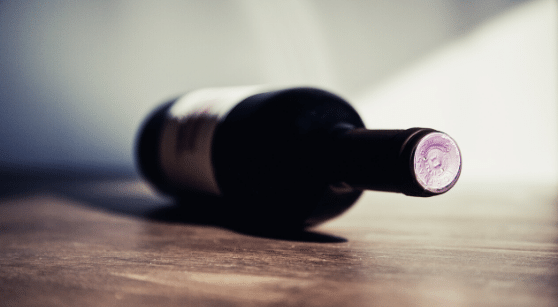 Other Factors to Consider For Your Wine Cellar
There's a lot to think about when installing a wine storage area in your home. Climate control is very important, but so is the ambiance, if you're also installing a wine tasting area. Hire a contractor who has installed wine cellars in the past. Working with an experienced contractor will help ensure that the wine cellar you install will create the proper conditions for storing wine.
You'll also need adequate storage for your bottles. For this, you'll need a contractor who has experience creating custom-made shelves for wine. Millwork like hand-made wine storage can increase the value of your house and make your wine cellar more attractive, so work with a contractor to choose the right wine storage options for your home.
Contact GTG Builders LLC
Are you designing your own home this summer? Contact GTG Builders LLC to discuss designs for your new custom home. We'll help you choose a design for your wine cellar, and much more.