3 Min Read
How to Prevent Scope Creep When Building a New Home
Scope creep is not a term that many people outside construction circles know, but if you're beginning a new home construction project, it's an important term to be aware of. Scope creep is a problem that can affect anyone building a new home. When it happens, scope creep can dramatically increase your building budget, put your project months behind, and place extra stress on you and your builder.
What Does the Scope of a Construction Project Entail?
The scope of a construction project entails the project's goal, strategy to achieve the goal, timeline, and cost. Think about your upcoming new home construction, then try to describe what you hope to build in a succinct paragraph. This is the scope.
What Is Scope Creep?
Scope creep is the moving, changing, or growing of the scope of work while a construction project is underway. Scope creep can take many forms, but it usually happens after significant planning has already occurred, a contract is signed and both sides have invested time and money into the original plan.
Changing the scope of a project mid-way through can disproportionately increase costs and extend remodel times. Scope creep can also lead to wasted materials and work and can impact the operations management of your contractor - which can negatively impact your project's progress.
How to Prevent Scope Creep
Scope creep can be prevented, with careful planning and research. Knowing what you want, why you want it, and the potential pros and cons of your new future home can help you avoid scope creep.
Make a list of goals.
Start your custom home building project by simply writing a list of goals to be achieved. If you're building a home with your spouse or other members of your household, this could prompt some exciting discussions about your future together.
How many children? Will we age in place? Do we want pets? Do we need another car, shall we buy an RV and store it onsite, do you need a shop for your woodworking hobby?
Questions like this can - and should - come up during this discussion. The more you explore your future in your new house, the less likely scope creep will be a problem.
Share your list of goals with custom home builders during the vetting process, to ensure that your goals and strategy are in alignment.
Research your project thoroughly.
Once you know what you hope to achieve with your home construction project, do some research. This aspect of the planning process - the research phase - covers a lot of ground. At this time, you may find yourself exploring a variety of seemingly unrelated topics. It's important to study all these subjects until you've satisfied your interest and you have a good plan to move forward. Some suggestions:
Explore homes in neighborhoods where you're thinking about purchasing a lot. Go to home viewings and ask yourself, what do I like about this home? What don't I like? Collect pictures of new homes that exemplify the finished product you're specifically seeking.
Explore a range of subjects during your research. Consider architectural style, for example. There are many different architectural styles that have surfaced over the centuries. Knowing which architectural styles speak to you can help you direct your custom home builder during the design process.
Another important feature of modern homes includes sustainability. If building an eco-friendly home is important to you, explore the pros and cons of environmentally-friendly appliances and building materials. Know how sustainable materials might increase your up-front costs but decrease your monthly bills and increase your home's value.
Ask your partner and members of your household questions about common home features such as:
Do we want a pool?
Do we want a fireplace?
Do we want a property near water or landlocked?
Some home features, like a pool or a built-in home security system, can affect insurance rates. Knowing the effect of those features can help you build a home that you can continue to afford into your older age. Maintain regular communication with your insurance agent, lender, and other professionals with who you will do business during or after the construction of your new home.
Know your budget, stick to it.
Determine early on how much you can afford to spend on your new home construction project, and don't deviate from that amount. You may feel the temptation to add features to your new home as the project gets underway, but taking a hard line with your budget can help prevent scope creep from becoming a problem.
Every change you make to your project while construction is taking place will almost certainly affect the cost, and often for the worst. Taking a disciplined approach can help you avoid such a problem.
Communicate all goals and wishes for your project with your home builder.
Don't hold back on your desires for your new home during your initial discussions with your home builder. Your builder can help guide you through the design and building process and can help you make design choices to help keep your home within the scope of your budget. Failure to mention something you always wanted could lead to later regrets and even last-minute changes.
Pay attention to change orders.
Your home builder should have a change order process in place for changes made after a contract is signed. Pay attention to change orders, and read them thoroughly. If the change order does not include mention of the cost impact of a particular change, talk to your contractor. Keep a running tally of changes made and always know how much your new home is going to cost.
Align yourself with a reputable builder.
Work with a builder that is known for excellent customer service, good communication, and ethical building practices. A good contractor will help you understand the consequences of changes you choose to make during the home building process, so you can make those changes with open eyes.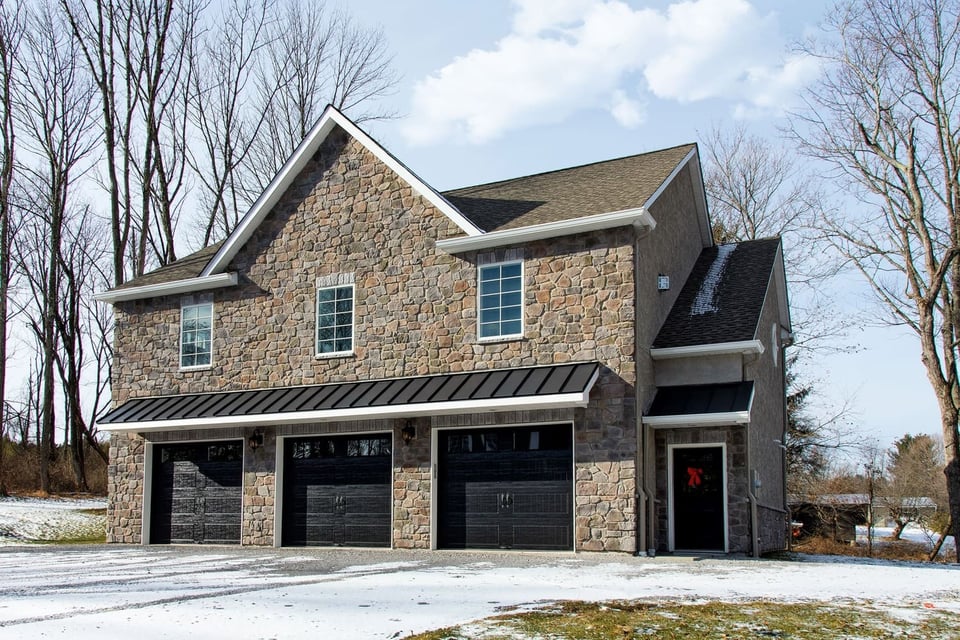 Contact GTG Builders LLC
Building a custom home can be a great adventure if you choose the right builder. Contact GTG Builders LLC to get started with your home construction project today.