Fall is a fabulous time to be in New Jersey! Our rich history, beautiful woodlands, and cultural heritage makes our state perfect for a weekend getaway. In autumn, changing leaves and the chill in the air adds a level of mystery and fun for the whole family.The hardest part of going on a weekend getaway is picking the right place to visit! Below we've listed some of our favorite family events in the state. Whether you're looking for an airborne adventure or a trip on a train, we've got you covered. Take a look at these fun fall activities in NJ.


Balloons Aloft, Hot Air Balloon Rides
Take a ride in a hot air balloon over the majestic woodlands and rural beauty of Hunterdon County. Launching from the Sky Manor Airport in Pittstown, you'll see a mix of everything from villages and towns to remote farms and dark forests. You'll feel sensations ranging from great peace to exhilaration as you look down upon the world with a new perspective.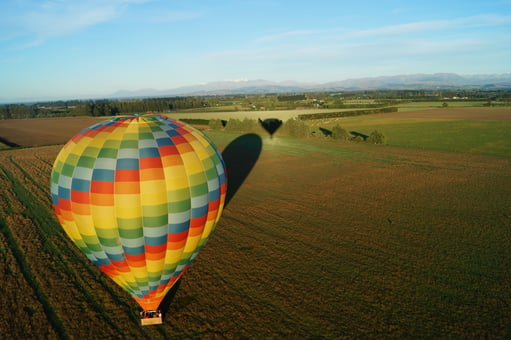 Flights last about an hour, and balloons can accommodate groups up to four people. Contact Balloons Aloft through their online reservation form, or by phone. Visit Website


Ocean City Ghost Tour
If you've ever read Ghost Stories of Ocean City, NJ, then you'll know what to expect on the Ocean City Ghost Tour. Covering the haunts from the book, the tour brings you face to face with some of the most haunted and spooky areas of the bay and inlet. To get started, make your reservations in advance online. Buying the tour as a gift? Purchase the book to follow the tour along its route. This is the perfect way to end an evening in Ocean City, if you enjoy spooks and scares.
Old Mine Road, Scenic Drive
Go for a drive in a nearly untouched, natural area of New Jersey. Recorded in the Natural Register of Historic Places, Old Mine Road is 104 miles long and one of the oldest roadways in the United States. You'll feel a profound sense of history and connection to the natural world as you drive through this wooded area.
On the drive, expect to see fall leaves, dramatic vistas, and even cemeteries dating back to the Civil and Revolutionary Wars. Some segments of the road can be studded with potholes, so plan to make a trip before the weather gets cold.
Great Pumpkin Train
Take a ride on the Great Pumpkin Train! This hour and a half long train ride along a river features beautiful scenery and a trip to a pumpkin patch. Kids enjoy the gentle rock of the train, while adults love the romance of climbing aboard an historic steam engine. For an extra fee, you and your family can spend time in the corn maze or visiting the Susquehanna Mine. Your kids will remember their trip for years to come, making this a first-rate activity for the whole family. Get your tickets soon to pick up your pumpkin before Halloween arrives.
Haunted Woods of Oldbridge
Walk through the haunted woods in Oldbridge! Even if you've been to the haunted woods in previous autumns, the trail gets longer and more elaborate with every year. Check out this year's trail to find out what's new. Visitors are encouraged to bring a non-perishable food item for the Oldbridge Food Bank.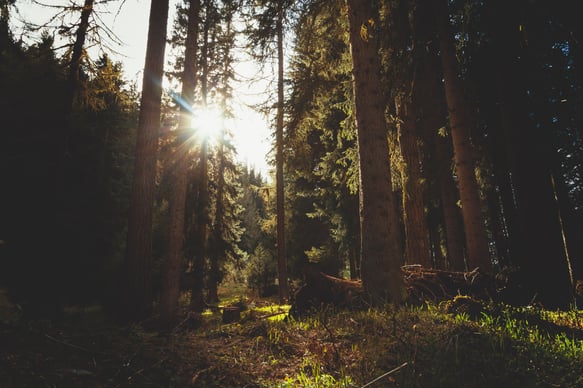 This charitable donation helps feed hungry families in the Oldbridge area. On the haunted trail, you'll see live actors in costume, and glimpse fantastical visions of monsters and ghosts. Sounds and lights add to the fun.
Building a Custom Home? Contact GTG Custom Home Builders LLC
New Jersey is a wonderful place to set down roots and build a home. Before building your home, you'll need to hire a reputable custom home builder. GTG Custom Home Builders is an award-winning family-run business. Our management team has a combined 65 years of experience to help you through the home-building process. Contact us today to start your home building experience with a consultation with one of our experienced contractors. Not ready for a consultation? For more information about building your custom home, download our free publication about the home building process.