2 Min Read
The Best Country Clubs in Central New Jersey
After buying a home and setting down roots in a community, it's time to meet new people, make friends, and find a place where you can have fun. Central New Jersey offers a variety of country clubs where you, your spouse and children can spend countless hours relaxing, talking and enjoying the finer things in life. From fine dining to challenging golf courses, country clubs in central New Jersey have it all! This post covers some of the best central New Jersey country clubs. You can find a little something for everyone on this list. Enjoy!
TPC Jasna Polana
Website: https://tpc.com/jasnapolana/
Voted one of the best country clubs in New Jersey, Jasna Polana is known for more than just its amazing golf course. With overnight accommodations, upscale dining facilities, and a unique 46,000 square foot clubhouse, members of Jasna Polana enjoy all the amenities that the best country clubs provide.
The award-winning golf shop and club house furnished with hand-crafted pieces ensure every experience at Jasna Polana is a memorable one. Private banquet and meeting facilities as well as wine cellar dining make this the perfect club for business professionals hoping to impress a client. For those who enjoy time on the golf course, full service men's and women's locker rooms are available. This country club offers a little something for everyone, from the very young to senior members.
Basking Ridge Country Club
Website: www.baskingridgecc.com
Known to be one of New Jersey's top 10 country clubs, Basking Ridge is a golfing-focused club with amenities like a swimming pool and elegant restaurant for dining. Membership does not require a sponsor, bond or initiation fee. Memberships are tiered to allow members to choose the level that matches their needs and budget. Basking Ridge offers opportunities for social gatherings, special events, live entertainment in the restaurant and of course, delicious food.
Copper Hill Country Club
Website: https://copperhillcc.com/
Copper Hill Country Club offers the classic features that you would expect in a country club, including extensive golf courses with men's, women's and junior golf programs. Fine dining, an aquatic center and well-maintained tennis courts are also available. Membership is limited, making entry into the club a special experience. Different membership levels make it possible for families and individuals to choose their level of involvement. Each membership level incurs a different annual cost, so members can choose a level that fits their budget.
Forsgate Country Club
Website: https://www.forsgatecc.com/
This family-friendly country club has a little something for everyone. From book clubs to kids clubs, the Forsgate Country Club offers a diverse range of activities for everyone. Forsgate Country Club is home to a challenging and well-known golf course, voted one of the best golf courses in New Jersey.
Golfing aside, Forsgate is an excellent choice for families seeking just a little bit more out of their country club. Children enjoy the summer camp and kid-focused activities, while golf aficionados appreciate the indoor golf practice course during cold weather seasons. You'll find fine dining, social activities and much more at this excellent, fully-equipped club.
Stanton Ridge Golf and Country Club
Website: https://www.stantonridgecc.com/
While this country club is focused heavily on golf and golf-related activities, it also features an excellent restaurant with indoor and outdoor dining, a comedy night, wedding facilities, swim facilities, and more. Swim facilities are aimed at members of all ages, from toddlers to adults. Membership packages vary. Everyone from individuals to families, business professionals and more will find what they need at the Stanton Ridge Golf and Country Club.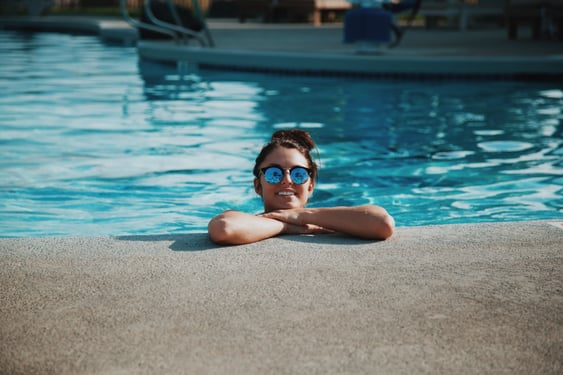 Building a Home in Central New Jersey? Contact GTG Builders
Central New Jersey is the perfect place for building a home and settling down. From the beautiful country clubs to idyllic scenery, safe towns and good neighborhoods, central New Jersey is the place to be. Start building your home in central New Jersey today.
At GTG Builders, our professionals have decades of experience helping homeowners like you to build their forever home. Our experienced contractors bring a combination of style and timelessness to their craft. Call us today to make an appointment for a free in-person consultation, or download our online publication to find out more about the home building process.