4 Min Read
7 Tips to Building a Perfect Ranch Style Home in NJ
Ranch-style homes are an American classic. These simple yet functional one-story abodes have architectural roots that go back centuries, though they're best known for booming in popularity during the 1950s and 60s. However, what makes ranch homes a design classic isn't necessarily their history; rather their ability to endure and transform with each modern era, leading to the development of many different variations of the style including California, suburban, storybook, raised, and more.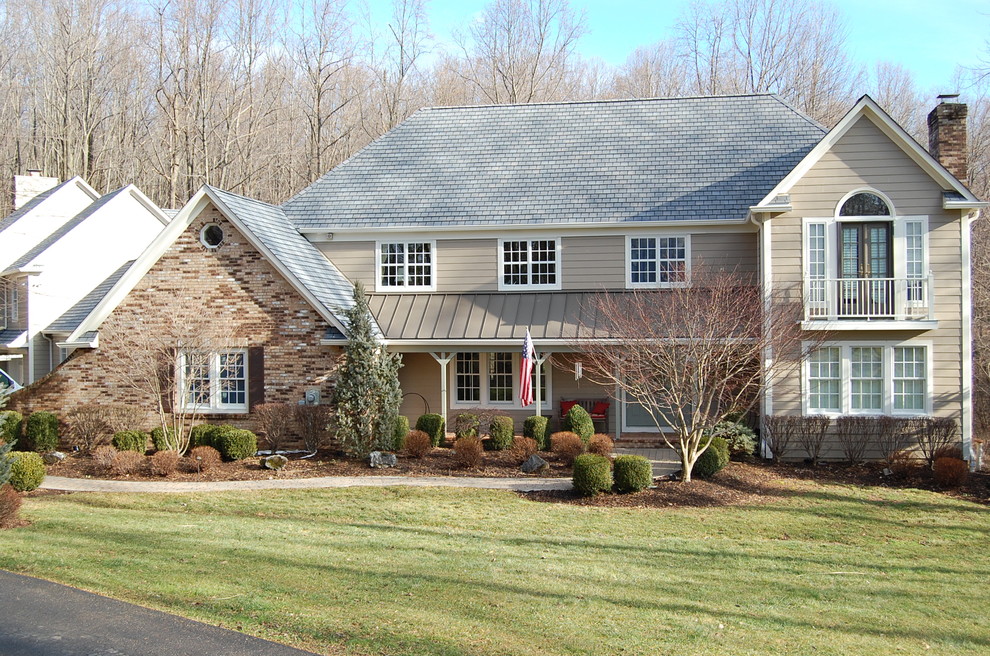 Regardless of the specific style variation, there are certain things you can do to enhance your ranch-style home and reduce drawbacks associated with the style (because we won't pretend there aren't any). As a New Jersey custom home builder with 65 years of experience, GTG Builders has built or remodeled our fair share of ranch homes. We've learned some things over the years and now we're sharing that knowledge with you. Here are seven tips for creating a beautiful ranch home!
And if you're curious to learn more, visit our website for blogs on everything from energy-efficient homes to the latest interior design trends, as well as resources like this custom home guide.
1. Create Openness...
Generally speaking, ranch homes have one-story and are set in a rectangular, L-shaped, or U-shaped layout. The ease of having everything on the same story makes ranch homes appealing for young families or those wanting to age in place. However, if the interior of your ranch home is divided by lots of walls, your space will quickly start to feel cramped and dark. That's why we recommend ripping out walls and opening up your home as much as possible. Most updated ranch homes feature an open floor plan since that's typically the layout buyers are looking for nowadays. Plus, having an open layout will help your home feel more connected and spacious.
2. And Separation
That being said, sometimes there's value to having a little separation in your home. Separation allows for privacy — and that's something everyone needs at some point. However, instead of creating separation through the use of walls, consider designing or remodeling your home to include wings. You can locate bedrooms at the end of a wing to keep them separated from other, noisier areas. This can be an ideal layout for those who entertain often and want to keep their guests from wandering out of the common area into more private areas of the home.
3. Raise the Ceiling
Ranch homes often have low ceilings, especially the older ones. This, in addition to not having an upper level, can make ranch homes feel claustrophobic. But you can circumvent that by adding raised ceilings to your home. Having vaulted ceilings gives you a ton of extra vertical space to play with and it also increases the sense of openness in your home.
4. Let in Lots of Light
Natural light is a key ingredient for any well-designed home. It makes your home brighter, more energetic, and it also helps connect you to the outdoors, something ranch homes are known for. Consider adding extra windows to your home. And, if you do, place them in a position of prominence so that the rest of your furniture can center around them. This will help you make the most of your natural light. While you're at it, add a sliding glass door that leads to an outdoor living area to increase both your light and space.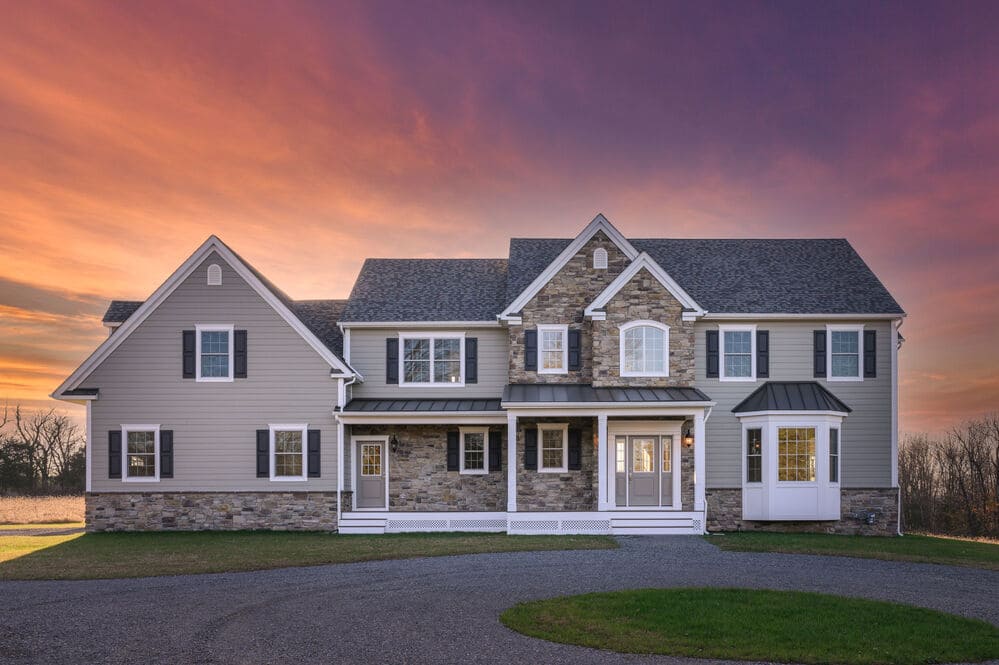 5. Don't Forget the Exterior
With so much focus on what's going on inside your home, it can be easy to forget about your exterior. But that's a mistake you don't want to make. Increasing your curb appeal is one of the quickest and cheapest ways to add value to your home. And having a modern ranch exterior will make your home more appealing to future buyers.
The look of a ranch home exterior can range widely — from ranch-style brick and stone houses to modern white ranch houses — depending on location, style, and other factors. Start with the landscaping. Since ranch homes are low-to-the-ground, cut back bushes and trees so they don't block out your facade. Then plant greenery of various heights, shapes, and sizes to give your exterior some visual interest. And, of course, don't forget about color. You can add a pop by painting the front door or the full exterior with trendy ranch-style house exterior paint colors such as warm neutrals, greens, and moody darks. If you like a clean modern look try going for a white-with-black-trim exterior or, for those wanting to capitalize their ranch style's retro vibe, go for bright bold colors. We encourage you to look up other curb appeal ideas for ranch-style homes to find the perfect look for you!
6. Invest in Outdoor Living
As previously mentioned, indoor-outdoor living is a prominent feature of ranch homes. If you want to make the most of your home's easy access to the outside, invest in a patio, deck, porch, or other outdoor living areas. An outdoor living area increases your living space and makes it easier for you and your family to enjoy time outside together. You can go for a simple patio, or deck it out with a fireplace, grilling station, outdoor furniture, and other luxury features.
7. Pick the Right Professionals
Finding the right designer and builder for your ranch home is crucial to getting the result you want. Pick the wrong professionals and your project could end up plagued by miscommunications and construction errors, which will likely result in a lower-quality product and increased costs. But, pick the right professionals and they'll take the time to form a connection with you, understand your vision, and execute accordingly. And if you hire professionals who are familiar with ranch-style homes, they'll be able to provide you with expert advice throughout the process.
As a design-build company, GTG Builders brings together a capable team of designers, architects, and builders to meet you where you're at and guide you through the home-building process step-by-step. In doing so, we provide excellent client experiences and superior results — just ask our customers!