Ever found yourself wondering, "how energy efficient is my home?" Then the answer is that it's probably not as energy efficient as it could be. Unless you have all the latest green appliances, windows, lights, and other home accessories, your home likely has room to improve. And since updating energy efficiency in the home is an opportunity to both lower your energy bill and reduce your carbon footprint, the switch is really a no-brainer.
That being said, the process of building an energy-efficient home poses many questions. You might be wondering, "What is the most energy-efficient home construction?" or, more simply, "What is energy efficient housing?" Whatever you do or don't know about energy-efficient homes, it's all OK. It takes time to build a knowledge base, but we can help you get a head start.
With two generations of New Jersey home building experience under our belts, the GTG Builders team has expertise in energy-efficient materials, building processes, and much more. And what's the point of gaining all this knowledge, if not to share it with others?
That's why we put together this energy efficiency home guide. In the guide, we'll go over the factors that impact design and how energy efficient your home is. Then we'll go over the features and benefits of custom energy-efficient homes. We can't promise to provide you with every piece of information you need, but this blog should serve as a good starting place for you to build your knowledge.
Energy Efficiency Starts With Your Environment
The climate, environmental conditions of your New Jersey land plot, and your personal lifestyle preferences have a huge bearing on what is required to design and build your energy-efficient home.
For example, New Jersey has a moderate climate, which means you must carefully consider window placement to avoid too much glare from direct sunlight. By letting your builder know from the beginning that having an energy-efficient home is important to you, each design aspect will be evaluated to improve comfort and durability while simultaneously reducing utility usage.
Based on evaluations of the site of your new home, you and your builder can make a well-informed decision about the location of the structure and the shape of the design. For instance, your preferred orientation for the home may be from the north to the south as a way to maximize solar gains during the colder months while reducing solar gains in the warmer months.
The room layout should also be a consideration. Rooms facing the south will get the most sunlight during the daytime hours and are ideal for living rooms and dens. Rooms to the north have less sunlight and are often reserved for garages and laundry rooms. The kitchen and bedrooms are best placed to the east as a way to get good sun during the day, but start to cool down in the late afternoon. Floor plans created for a new home will also need to have strategies for maximizing ventilation through the proper window and door placement.
Building a New Home? Download our Energy Efficiency Checklist
Features of Energy-Efficient Homes
In an ever-expanding bubble of technology and research, building codes, materials, and processes change more frequently than ever. As such, today's home builders must keep up-to-date, not only to stay on trend but to adhere to local and federal standards. The measures builders take often include the following:
Advanced Framing and Roofing – A more conscientious approach to construction, known as advanced house framing (or optimum value engineering), this method reduces lumber use and waste by replacing certain wood frames with insulation and using only single-lumber headers. In a wood-framed home, it cuts cost and excess. In addition, some builders choose cool roofs, constructed of reflective material that absorbs less sunlight, making the interior easier to cool in warm seasons.
Energy Star-Rated Appliances – If you've never heard of the energy star rating, it's a system designed to approximate appliances' energy efficiency. With many builders including these appliances in their homes, highly-rated refrigerators, washers/dryers, and dishwashers are coming as standard offerings.
Efficient Heating and Cooling – Since extreme temperatures lead to heavy energy use, contemporary HVAC systems focus on climate-controlling only those areas in need. To aid the conservationist approach, builders are also consistently looking to improve insulation methods and materials while ensuring a tight seal at every crevice. This practice might include insulating unfinished attics, exterior walls (between spaces like the garage, storage rooms, or shed roofs), unvented crawl spaces, and slab floors.
Multi-Pane Windows and Other Accessories – Along the same lines as insulation, it makes sense to focus on high-quality windows, as they can act as significant barriers to energy efficiency. On the upside, most modern homes come with double-pane or multi-pane vinyl windows capable of cutting utility costs in half. For additional energy savings, you can also request solar panels, geothermal heaters, and other add-ons that make green living more attainable.
On top of the energy-efficient methods already in play, you as a homeowner can go above and beyond to safeguard against excess consumption. For example, the landscaping choices you implement can have a cooling effect on your property:
Deciduous trees planted along the southern boundary can block the sun's warming rays.
Tall shrubs and greenery concentrated to the north and northwest can reduce wind gusts.
Any bushes, shrubs, or vines planted near the exterior can act as additional barriers against outdoor elements, providing shade and insulation.
Along with smart landscaping, you can ask the right questions as the home construction process unfolds. More specifically, you can request that the house be evaluated by the Home Energy Rating System (HERS) or certified by a third-party organization regarding energy efficiency.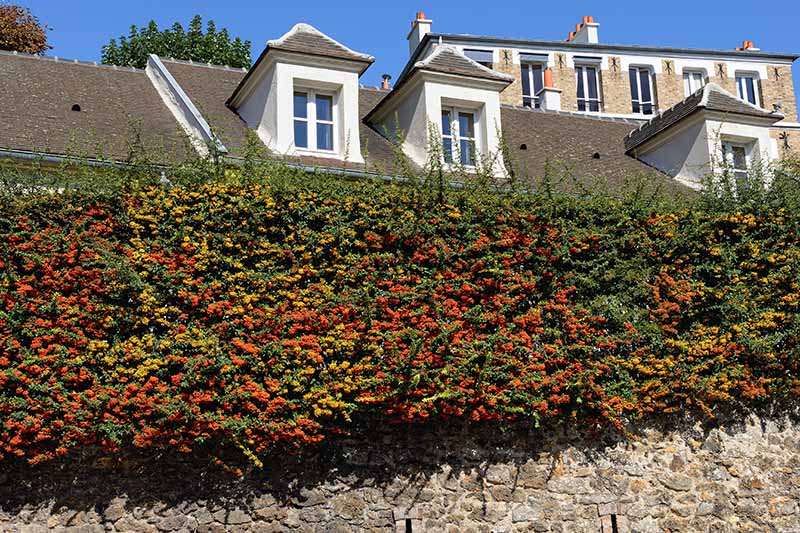 Benefits of Energy-Efficient Homes
In addition to reducing your carbon footprint and saving you money, building a custom energy-efficient home has many benefits including:
Low Maintenance – You can expect to spend about 1% of your home's total value on maintenance and repairs every year, eating up a huge portion of your budget. And the older your home is, the more you'll have to spend on maintenance. Brand new homes tend to be the exception to this 1% rule; newly constructed homes have lower maintenance costs, and often no repairs for years. Best of all, new homes come with new home warranties, which provide peace of mind to homeowners.
Customization – When you choose to build a home of your own, you have the option to customize it to your exact preferences. It's your opportunity to make your home different from the others, more personalized to your needs, and reflective of your tastes and values. Think reclaimed wood floors, hand-carved millwork, or a rough-hewn stone mantel over the fireplace; built-in shelves in a library room; a beautiful covered porch behind the house, where you can spend countless hours reading books and enjoying time with family; or anything else you can dream up!
Fire Safety – Modern homes are built from fire-resistant materials (like fire-resistant insulation, flooring, and so on), and include hardwired smoke detectors, for an instant alert when a fire breaks out. New homes are also built to conform to modern fire codes, which helps to keep occupants safe.
Modern Floor Plan – In the past, homes were built differently. Common spaces were separated from one another, often with formal doors between the dining room, kitchen, living room, and so on. Windows were sometimes small or were not placed strategically to allow light to enter the home. Although older homes are grand and desirable in their own way, modern sensibility prefers an

open concept

, where families can spend time in common areas, even when engaging in separate tasks. The emphasis on natural light allows homeowners to use less artificial light and less energy when doing work in the house. With your new construction home, you can choose the floor plan that's right for you.
A Home to Fit Your Lifestyle – Perhaps the greatest benefit to a new construction home is your ability to fit the home to your lifestyle. Your priorities are what matter when the home is taking shape. A pre-existing home is always built for the needs of someone else, but your new construction home is built for you. Think of the possibilities:

Aging in Place - If aging in place is important to you, work with your builder to include age in place features like first-floor living, curbless shower, non-slip floors, extra-wide hallways, and doorways for wheelchair access.
In-Law Suite - Maybe you want your parents to have the ability to move into your home someday. Your builder can design your home with that in mind, including an in-law suite either above your garage, in your backyard, or as an integrated part of your home.
Extra Bedrooms, Extra Space - Do you have an extra-large family? Frequent guests? Do you need more than the normal number of bedrooms? When you design and build a new construction home, you can add what you want, whether that's more bedrooms, more living space, additional bathrooms, or all of the above.
To get the custom home you deserve, you need to hire the right builder. Get our advice on how to find the right builder for you or contact us to speak with a custom home builder today. GTG Builders offers a team of dedicated builders, designers, and architects; a streamlined design-build process; and the experience you need to create a custom home that's good for your lifestyle, wallet, and mother nature!