4 Min Read
Your Central New Jersey Annual Home Maintenance Checklist
The NJ Homeowner's Checklist
Maintenance is essential to keep your New Jersey home looking (and functioning) like new. The more you keep up on ongoing maintenance, the more likely your home is to retain property value and longevity.
Since NJ home maintenance changes depending on the time of year, we created a checklist for every season. Schedule updates, repairs, and cleanings to keep your home pristine throughout the year with the help of this indoor and outdoor maintenance checklist from GTG Builders.
Winter
Gutters: Gutter repair in NJ is a must. It's best to clear them just before the start of winter. The fall season is one of the worst culprits for overloading your gutters with unwanted debris. Falling leaves, acorns, and seeds clog and prevent water from channeling away from your home's foundation. Water damage may occur on your roof or foundation, causing expensive repairs.
Inspection of Carbon Monoxide and Smoke Detectors: Test your Carbon Monoxide and Smoke Detectors (Replace batteries if necessary).
Hoses: Disconnect all outdoor garden hoses before winter starts. Hose bibs also need to be shut off via valves in your basement. This chore prevents pipes from freezing and damage sustained by potential leaks. New custom homes now include self-draining hose bibs to prevent freezing issues during the winter months.
Inspection of Plumbing and Electrical Systems: Homeowners should take time to inspect the areas where piping and electrical wiring exit the house. Air conditioning units, sump pump drains, and electrical meters are vulnerable areas where pests can make their way inside the house. Sealing occurs during new home construction, but materials naturally expand and contract during weather changes. Additional caulking to seal off openings quickly resolves this issue.
Leaf Cleanup: Although you may have removed leaves at the start of the fall before winter arrives, take another look around the exterior of your home. Dispose of leaf piles and clear away any debris collected around the foundation. These maintenance tasks reduce the chance of water entering your basement and stops pests from making their nests inside the leaf and wood piles.
Sump Pumps: A properly working sump pump is a must in New Jersey homes. Snow, ice, and rain will cause water to saturate the ground around your home's foundation. Sump pumps work with drains to divert water away from home.
Heating System: Check and change the filter of your heating system. Ensure that the heating system is functioning correctly

Spring
Sprinkler System: Check your sprinkler system to see if it's working.
Sinks, Showers, and Bathtubs: Inspect for deterioration of caulking and replace if needed.
Gutters: Spring requires you to have both your gutters and downspouts cleared. Ideally, you should check gutters monthly to confirm there aren't any blockages. While a professional technician cleans your gutters, they can also inspect roof vents for blockages or leaks.
Siding: Power wash siding to remove stains or debris from the winter season.
Septic Tank: Get your septic tank inspected by a professional and consider having it pumped if needed.
Dryers: Call in the professionals for an inspection and cleaning of your dryer vents. Newer custom homes in NJ now include a lint trap. Lint buildup is associated with an increased fire risk.
Chimney: Professional chimney sweeps prevent chimney fires and should be scheduled at the end of the winter season.
Lawn Care: The spring is the best time to aerate your lawn. Aerating your lawn removes small cores of soil to promote healthy root growth and prevent dirt from compacting.
Roof: Inspect your roof and chimney for any leaks; or missing, loose, or damaged shingles.
Inspection of Carbon Monoxide and Smoke Detectors: Test your Carbon Monoxide and Smoke Detectors (Replace batteries if necessary).
Air Conditioner: Change the air-conditioner filter and have it serviced by a professional
Windows & Doors: Remove debris, clean screens, and replace the caulking and weather stripping if needed.

Summer
Refrigerators: Refrigerators and freezers should be pulled out and cleaned. Vacuuming behind the units prevents dust and debris from building up on coils and causing operational issues.
Furnace: Most filters require monthly changing—especially if you run your HVAC systems year-round. The number of family members, pets, and carpeting also impact how often you should swap filters. A new filter keeps the system running efficiently.
Siding: Inspect siding for damage and signs of mold or mildew. Most homeowners schedule the siding to be power washed over the summer.
Pests: Inspect the indoors and outdoors for any signs of pests and schedule treatments during the summer months. Trim back any landscaping touching the home since this allows pests to travel into your residence efficiently.
Vacuum System: Clean and inspect your built-in vacuum system. Use central vacuum cleaning cloths to remove dust and debris from the system. The wipes help keep the vacuum clean and odor free.
Washer and Dryer: Remove all lint inside and outside your washer hoses and dryer vents.
Inspect the Bathrooms: Make sure to inspect your cabinets and toilet in your bathroom for leaks. Replace interior and exterior faucet and shower head washers if needed.
Pool Care: Remove leaves and debris from your pool and scrub twice a month to prevent algae growth.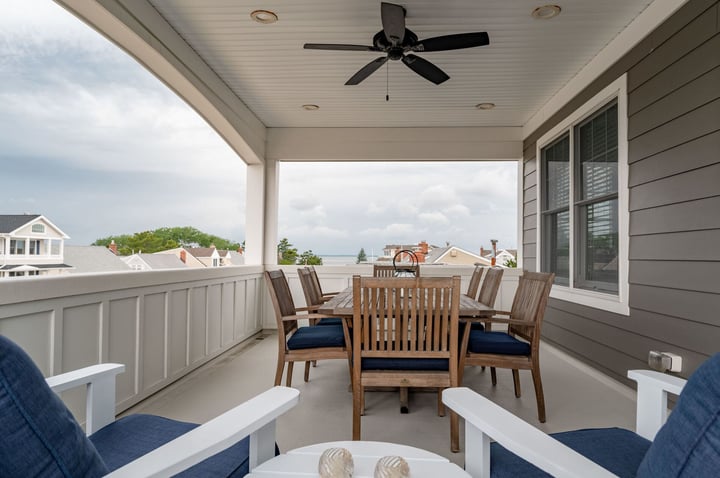 Fall
Lawn Care: Address lawn issues after temperatures cool but before the first frost. Overseed and use topsoil to any patchy areas of your lawn.
Carpets: Have your carpets professionally cleaned.
Gutters: Hire professional NJ home maintenance services to remove leaves and debris from your gutters and downspouts. They can inspect your roof vents for any blockages or leaks.
Dryer: Vacuum lint from your dryer vent
Appliances: Make it a point to remove debris from your dishwasher trap monthly. Full traps will impact appliance efficiency. Your oven's exhaust hood has filters that require cleaning. Follow the manufacturer's instructions for safe cleaning.
Water Heater: Check your water heater for leaks
Detectors: Smoke and carbon monoxide detectors rely on batteries in the case of power failure. Switch out those batteries each spring and fall, typically during daylight savings time. Also, inspect fire extinguishers in the kitchen and garage now.
Heating System: Have your heating system inspected by a professional.
Basement Valves: Close and open the gas and water valves in the basement; this helps extend their lifetimes and confirm operability.
Fireplace: Have your fireplace professionally inspected for damage or hazards.
Insulate Outdoor Pipes and Faucets: Wrap insulation around outdoor faucets and pipes in preparation for winter.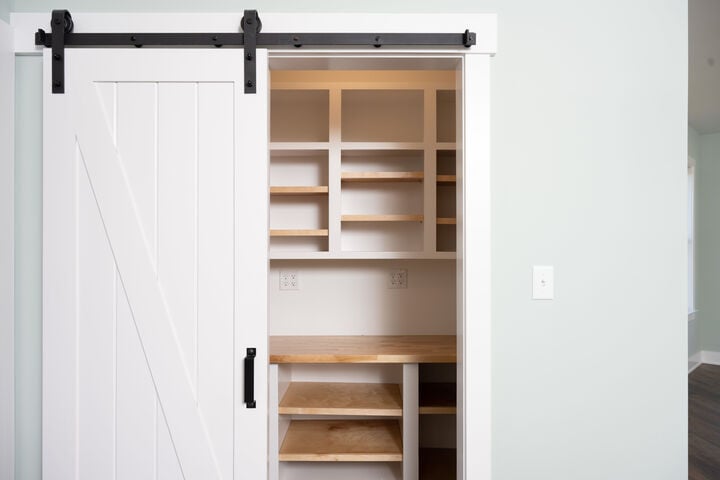 With our Annual Complete Home Maintenance Checklist at your side, you can keep your New Jersey home looking and feeling new all year round. But don't spend all your free time on upkeep! Make sure to get out and enjoy the summer, fall, winter, and spring activities New Jersey has to offer.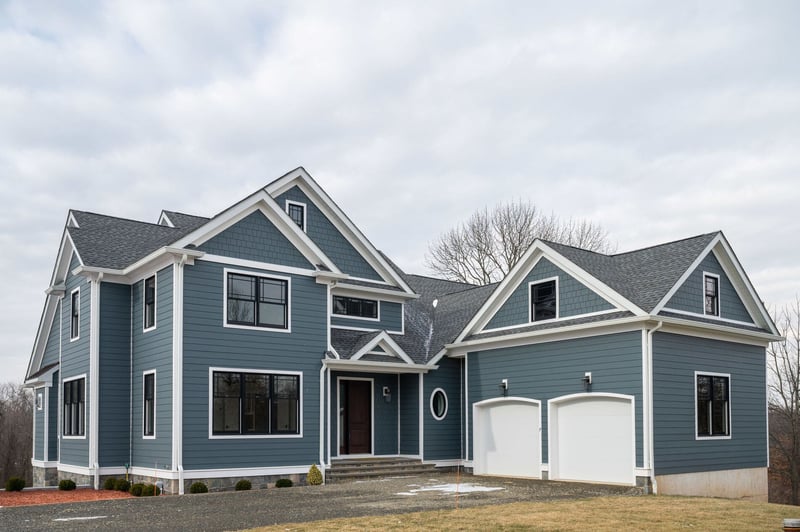 Download our FREE Custom Home Guide Here!
Do you want to build a custom home, but don't know how to get started?
In our eBook, you'll learn how to:
Pick a Budget

Select a Builder Team

Find a Home Site

Choose a Floor Plan

Negotiate your Contract

Design your Custom Home
Click the button below to access the guide!