3 Min Read
What to Do in Hunterdon County This Spring
Spring is here, and with it comes bright weather and a sense of hope for the rest of the year. After the past 12 months, you wouldn't be alone if you wondered if now was a perfect time to start planning a getaway. The good news is that there are plenty of things to do in Hunterdon County. You don't have to go far to find a great time, whether you want a fun time for the kids or a relaxing weekend for two.
What Is There to Do in New Jersey in March/April

?
Spring is the time when the whole state starts to open up again after a hard winter. You'll find access to farmer's markets, golf courses, outdoor activities and more. You can get a glimpse of the fun activities to enjoy in summer, too. It's important to check the website for any event you want to attend, as it's possible it may be happening in a different format for 2021. For example, in early May, the Hunterdon Art Tour allows you to drive through and see the works that local artists put up for your enjoyment.
Lambertville

NJ Sightseeing
As a city, Lambertville might seem like an obvious choice, but you'll enjoy its uniqueness all the same. The city has a little of everything for anyone, from art galleries to fine restaurants and bike paths. Bring the whole family and spend a day window shopping or walking along the river. For an experience like no other, spend the night at Lambertville House. This centuries-old hotel isn't large, but has been host to presidents like Andrew Johnson or Ulysses S. Grant. Nowadays, you can stay in a variety of themed rooms with classic, elegant designs.
Frenchtown NJ Things to Do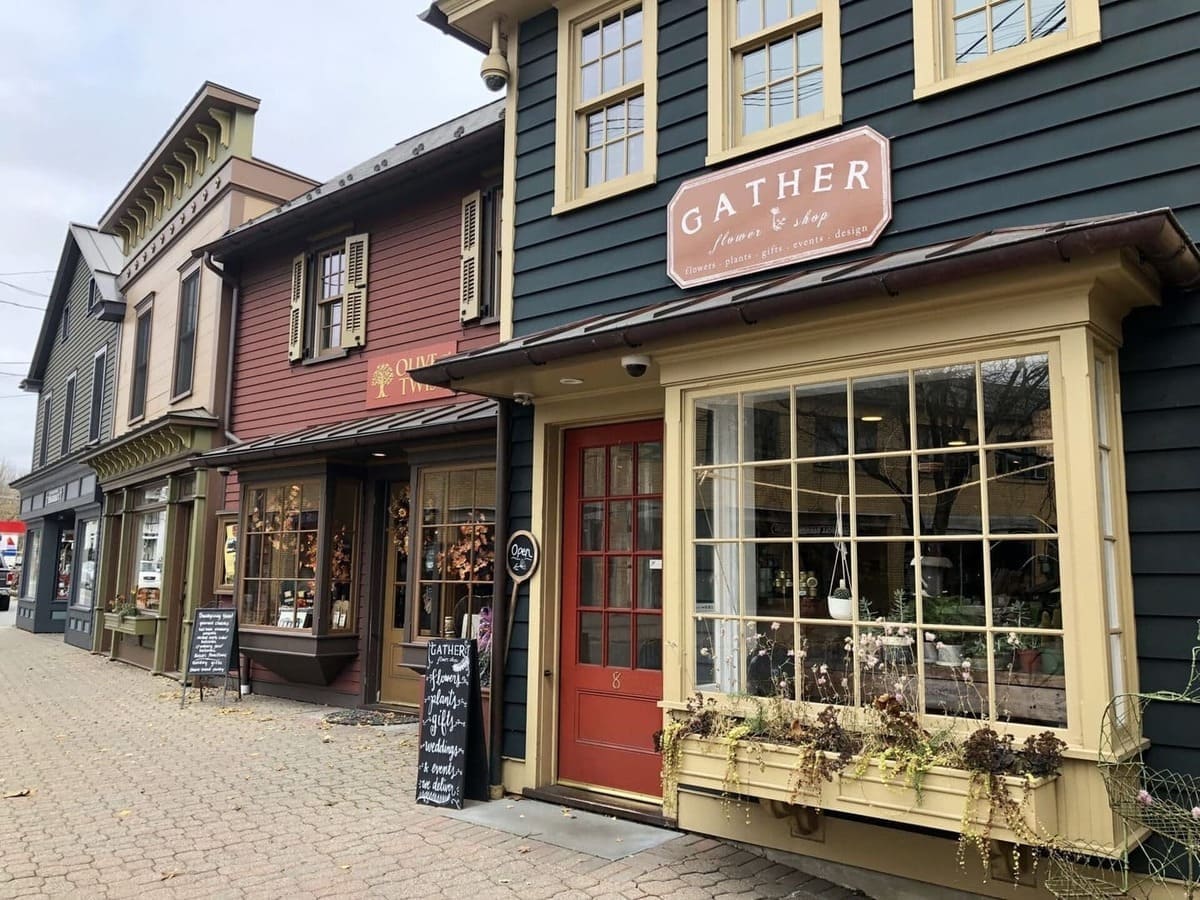 If you love historic towns, Frenchtown is an excellent place to spend a weekend. The town offers all kinds of shopping opportunities, from boutique clothing to antiques. If you need a place to sleep with rooms as beautiful as the town, try the Widow McCrea House. This bed and breakfast dates back to the 1870s and sits within easy walking distance of the shops and the Delaware River. If you're so inclined, you can finish the day with a hot air balloon ride to get a completely unique view of spring in New Jersey.
Things to Do in Stockton NJ
If Lambertville or Frenchtown feel just a little too new, take a step back further into time in Stockton. As one of the best towns in Hunterdon County NJ, Stockton is more than 300 years old and keeps much of its historic charm. If you're truly interested in New Jersey's history, don't miss an opportunity to check out the oldest schoolhouse in the state and the Prallsville Mills. For a truly timeless feeling, end your day at the Woolverton Inn. This bed and breakfast has the latest in comforts, surrounded by sprawling acres of farmland.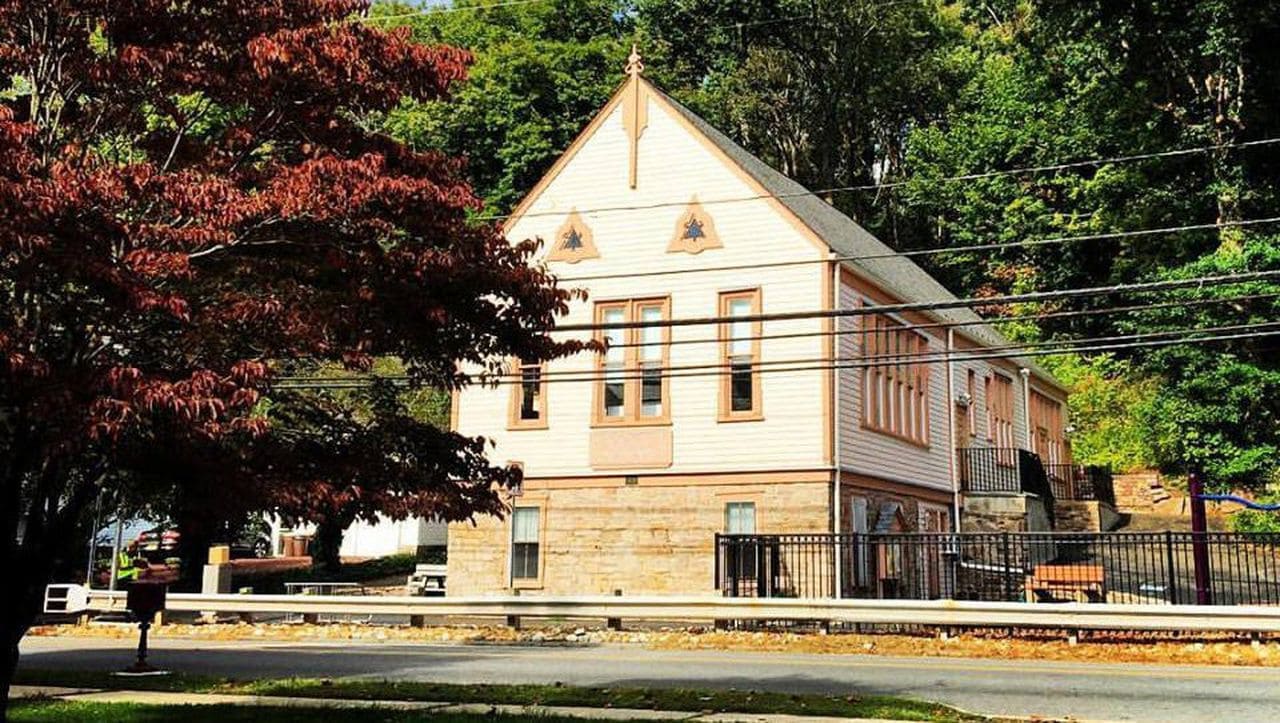 Milford,

New Jersey Spring

Activities
One glimpse of the creek bridge that connects Milford to Bucks County, Pennsylvania should show you the dedication that this borough shows to its roots. The original bridge spanning the Delaware River was built in the 1840s, and the current version in steel was completed in the 1930s. Like much of Milford, it stands proud. While you enjoy all the modern conveniences of Milford, consider staying at the Inn called Chestnut Hill on the Delaware. The inn offers wonderful views in a Victorian home, without you having to sacrifice on comforts.
Hunterdon County Events
It's not surprising that many city and county events are on hold for 2021, given the state of the world. But if you want to see a little of the things to come, head to Ringoes, NJ. At Unionville Vineyards, there is always something going on. The vineyard offers plenty of opportunities for enjoyment while you get a sight of the nearby rolling hills in bloom. April brings with it a chance to taste a Chardonnay unlike any other. While you're in the area, take a day to visit Heron Glen, one of the best golf courses in the state.
What Is There to Do Indoors in New Jersey

?
Of course, the weather isn't quite perfect yet. There are still plenty of cold days to come before summer hits, and you might be wondering about places to visit in New Jersey in spring that don't require you to walk outside. Here are a few to check out:
Where Should I Go This Weekend in NJ

?
Now that you have a long list of possible things to do in Hunterdon County NJ this weekend, you only need to make a choice. Before you head out, don't forget to perform your seasonal home maintenance to keep your property in its best condition. Of course, if you build a custom home, you'll have just as much to enjoy without having to leave the house.
When you're thinking about places to visit in NJ during spring this year, remember that your home deserves to be one of the best. With GTG Builders, you can create a living space that showcases everything you want from your life. To find out how we can build or renovate your home at the highest quality, get in touch today.