3 Min Read
Designing a Home for Your Business: Tips for Entrepreneurs
Today, you don't necessarily need to rent an office space or retail store in a busy location to run a successful business. Instead, many entrepreneurs are running their companies from home.
If you manage a home-based business, you need to view your home as your office - but what if you don't already have an established workspace in your house? If this is the case, it might be time to work with a realtor or New Jersey custom home builder like GTG Builders to purchase or build a new, larger home, or you may be ready to overhaul a spare room in your current home! Here's how to design a home that truly suits your business, whether you're ready to relocate or you'd prefer to stay in place.
Moving for More Space
Look around your home - is there really enough space for you to run your business? If your home lacks the space for an office, moving to a new house is your best option. Go over your portfolio with a financial advisor to figure out how much you can afford to spend, and then search for a real estate agent - preferably one who has worked with business owners before! Money Crashers recommends choosing an agent who is familiar with the specific neighborhoods you're interested in and talking to a few of their past clients. It also helps to familiarize yourself with the housing market to get a better idea of what you can afford. For example, last month's median listing price for New Jersey homes was $425,000.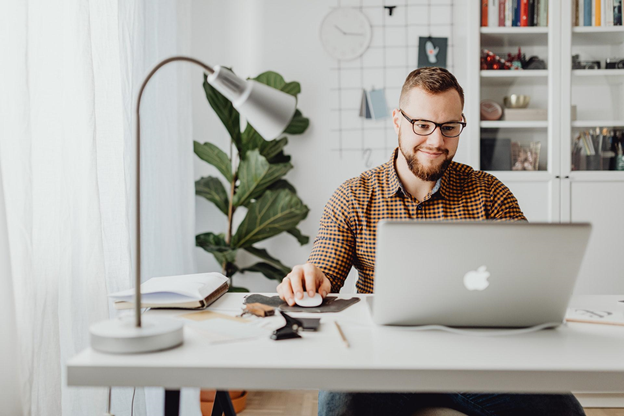 Plan for Renovations
Will you need to renovate your home or construct an addition to create the right space for your home office? If so, you'll want to start looking for the right contractor early. Today's Home Owner recommends hiring a licensed, insured, bonded contractor who can provide references from several previous jobs. After your renovations have been completed, you'll be glad you put in the extra legwork to hire a highly qualified contractor!
Redesign a Spare Room
What if you do have enough space for an office in your home? If you have a guest bedroom you rarely use, or a basement that isn't finished, you can turn it into a home office. As you begin the design process, you'll need to invest in necessary office equipment. You'll definitely need a sturdy desk (quality desks are available for under $400) with plenty of space for your office supplies, so make this the first item on your shopping list!
Forming Your Business
You finally have the perfect space for your business! Now, it's time to embark on the business formation process. You may have delayed this, but if you plan to continue growing your business, you can't overlook this task. For new business owners, there are plenty of benefits that come with forming an LLC, from tax advantages to flexibility to limited liability - and as an added bonus, you won't have to deal with piles of red tape if you go through an online service.
If you're worried about stretching your budget for hefty lawyer fees, think about filing on your own or using a formation service instead. It's important to note that the filing process varies depending on which state you live in, so make it a point to research your local regulations before getting started.
When you run a business from your home, your house isn't just a place where you live - it also serves as an office space. As an entrepreneur, you need a property where you can live comfortably while focusing on growing your company. By researching these strategies, you'll be able to design a home office that allows you to take your business to new heights!
Sources:
"Don't Overlook These Things When Home Searching." Scottschulte.com, www.scottschulte.com/blog/dont-overlook-these-things-when-home-searching/.
"Top Local Financial Advisors & Planners." Zoe Financial, 18 Dec. 2020, zoefin.com/.
Karaim, Reed, and Julia Taylor. "How Much House Can I Afford?" Interest.com, 2 Nov. 2020,
www.interest.com/mortgage/how-much-house-can-you-afford/.
Money Crashers, www.moneycrashers.com/.
Red Fin, https://www.redfin.com/state/New-Jersey.
DANNY LIPFORD. "How to Hire a Contractor for Home Remodeling Projects." Today's Homeowner, 9 Sept. 2020, todayshomeowner.com/how-to-hire-a-contractor-for-home-remodeling-projects/.
"Best Contractors Near Me - February 2021: Find Nearby Contractors Reviews." Yelp, www.yelp.com/nearme/contractors.
"Desks." Wayfair, www.wayfair.com/furniture/sb0/desks-c1780384.html?redir_sku=W000249333.
"Form a New Jersey LLC Today." ZenBusiness PBC, 26 Nov. 2020, www.zenbusiness.com/new-jersey-llc/.