It's true that life is different with a pet. It's often a lot better, especially if you get to build the custom home features that suit you and your furry friends. With dog-friendly house plans, you don't have to worry as much about managing the mess or keeping the rest of your home in shape for the two-legged residents. Here are our recommendations for a home that you (and your dog) will love.
1.
Enclosed

Patio or Deck

Pets love to be outdoors, especially dogs who have a lot of energy. It's nice when you have a yard where they can run around safely. But at night, after a long day enjoying the places to take your dog in NJ, you might want something more secure. An enclosed patio or deck provides an added layer of security while you relax and unwind. If you've got indoor cats, this is a great way to let them enjoy the fresh air and explore a little without getting lost.
2. Bay
Window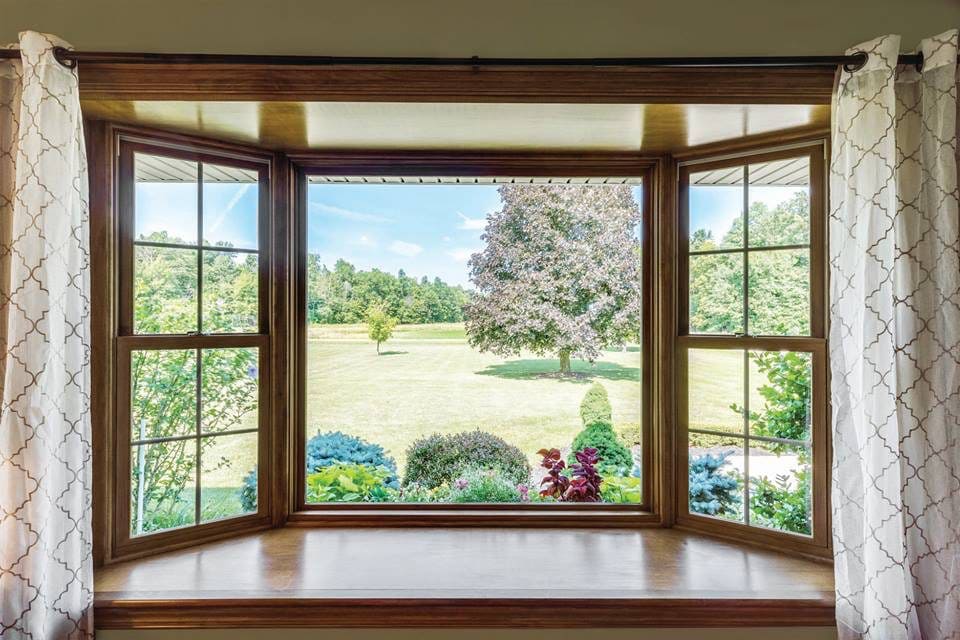 While you're inside, pondering the unique home features you can add, think about a bay window for your pets. A bay window with a view provides cats and dogs with hours of entertainment. They can watch people and cars, enjoy a little sun and take a long nap. With a cushion that's just for them, you won't have to worry about them putting their paws on the trim.
3.
Hideaway

Gates and Pocket Doors

Many homeowners use gates to help keep their pets in one area, for cleaning or guests. These gates can get in the way or even cause a tripping hazard at night. Instead, it might be a great solution to install a half-pocket door or a custom rollaway gate. That way, it's there when you need it, and you can slide it out of view when you don't.
4. Pet-Friendly
Flooring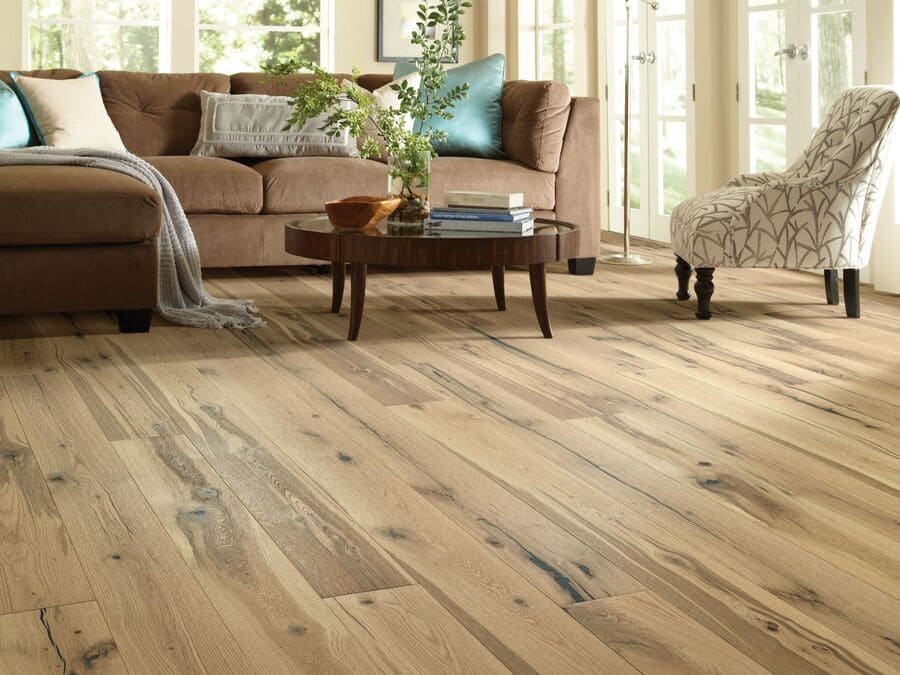 When you're evaluating all the things you need from a custom home builder, we hope you'll take our advice about flooring for pets. If you don't want your home to smell like a dog house, you're better off avoiding carpet in areas where your pets spend the most time. There are a lot of possible flooring options, but we like oak flooring best. It's hard, looks great and you can refinish it.
5. Hot/Cold
Spigot

We recommend that you build a bathing area for your pet indoors, but if that's not possible, you can easily add a hot/cold spigot outside. This kind of tap makes it simple to attach a hose and give your dog an outdoor shower after playing in mud puddles. You also don't need a ton of space to make it happen.
6. Pet
Ramps

As your pets get older, it becomes harder to climb up on their favorite beds or navigate the stairs outside. Built-in pet ramps provide a steady incline so that your dogs and cats don't have to jump. They also ensure that you have plenty of room to walk without making it more difficult for your pet to get around.
7.
Pet-Only Washer and Dryer

Keeping your laundry room clean is complicated enough without pet mess. Consider installing a dedicated, stacking washer and dryer for your pet bedding, towels, and gear. Small units take up less space and keep the pet hair away from your own clothing.
8. Central
Vacuum

Vacuuming pet hair can be a full-time job with some breeds. A central vacuum saves time and your aching back. This system provides inlets in as many rooms as you like, with one collection station in your utility room. You'll get an effective cleaning system without having to drag around a portable.
9.
Mudroom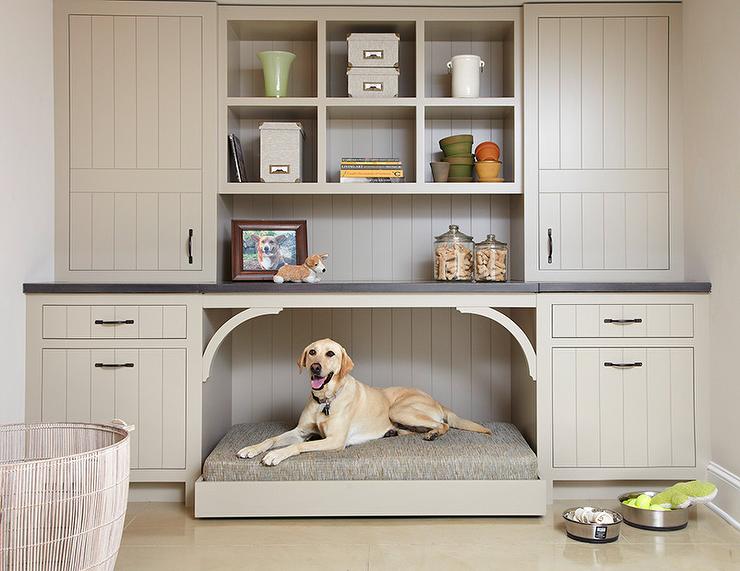 Almost every home could benefit from a mudroom, but especially those of pet owners. If you like, you can turn the mudroom into a pet oasis that helps you keep the rest of your home cleaner. Here are a few features you might want to consider.
Sleeping
Area

Pets need a safe, quiet place to sleep. A sleeping nook has your cat's bed or your dog's crate, with just the right amount of room. You can easily retrieve bedding for washing, and your pet can relax comfortably here while you have company.
Feeding
Station

Making feeding time a snap calls for a feeding station. The perfect setup has a low cabinet with sealed containers of pet food, plus bowls for food and water. Dedicating a nook for this purpose keeps the bowls out of the way of residents walking through.
Mudroom
Fan

Tired of pet smells wafting indoors? Install an additional fan in the mudroom that vents directly outdoors. You can banish pet odors, including the litterbox, and keep the place smelling fresh.
Dog
Bath

The height of pet luxury is an indoor dog bath. Dogs are harder to bathe, and they often hate a cold outdoor hose bath. Instead, you can offer them a spot to get a warm water wash and dry. You can build in a complete shower, or install something that looks a bit like a large sink with a walk-in area. An added hook helps to keep the pet in place while you wash.
Organization
Don't forget storage. Hooks for hanging leashes and other gear help to keep everything organized. You can add a bench to sit down and put on your boots before you head out for a walk.
Cat
Shelves/Tunnels

Cats love to climb on things, so you might as well give them the perfect setup. Cat shelves and tunnels keep the entertainment off the floor. Ramps should start close to the floor, but they can extend all the way to the ceiling.

Building a custom home is so much better when you have a company you can trust. At GTG Builders, we're happy to accommodate your expectations, whether you want the perfect home for dogs or the ideal equestrian property. Just ask our satisfied customers. Contact us to learn more about building your custom home in New Jersey.