3 Min Read
What is Your First Step in Building a Custom Home?
The journey of a lifetime begins with the first step. If you're wondering about building a custom house, you're in a great position to create a future you'll be happy to have. Of course, you have to know what to expect, and that starts from the beginning. Here's what you can plan at the start of the process, and a few things you'll need to do.
What to Consider Before
Building a Custom Home

?

Before you start the process of finding a builder for your custom home, you'll need to do a little work to figure out what you want and expect from the process. Here's a list of things to consider when building a house:
What do you need in a home?
Which types of homes do you like most?
What doesn't work about your existing home?
Where do you want to live?
What is your budget for the custom home?
With the answers to these questions, you can start browsing custom home ideas and making a note of things that you really like. That will help you find a builder who can take your ideas and make a house a home.
Thinking about a custom home project in New Jersey? Here are a few of our favorites.
What Are the Steps Before Building a House?
You might be surprised to learn that before you build a house, you have months of planning and preparation. That's why we recommend that homeowners start at least a year or two in advance. Remember to put these items at the beginning of your building a house checklist, because it's important to invest the time to get them right.
Find Land
Before you can start to choose floor plans and consult with builders, you need a piece of land on which to build. You might already have a lot in mind, or you may need to do some additional work. An expert builder can help you understand what to look for in a property, which may be an important tool if you don't feel experienced enough to make a choice.
Research Building Options
Once you have land, you'll need to start researching builders. It's a wise idea to search and consult with at least a few different companies, so you can compare them. Take the time to talk with each one and browse a gallery of finished projects. Ask plenty of questions and get a feel for the responses. Get estimates on building, and be sure to confirm any information that seems confusing.
Choose a Builder
Choosing a builder is the biggest decision you'll make for the home. It's vital that you select a firm that is the right fit for your project, not just the lowest bid. We think that finding the right builder is one of the most important parts of the custom home building process. If you trust a builder, you're more likely to get a better result.
Design the Home
Once you're ready to commit to a builder, you can dig into the design process. Many builders have a few standard floor plans that you can customize, while others are happy to help you construct a plan from scratch. You'll get to weigh in on all the details, from square footage and views to the final finishes.
Review the Plans
The review process can be somewhat lengthy and for good reason. You should make sure that the home will meet all of your needs, and any requirements of the area as well. If you need the approval of an architectural review committee, which is common if you are building on land under the guidelines of an association, you'll need to complete that process before you start construction.
Sign a Contract
Once you have the plans ready to go, you just need to find the right time to sign on the dotted line. Some homeowners want to wait to start construction until they've cleared an obstacle in their personal lives, while others want to get started right away. In either case, this is the moment when you can start to see your home take shape in real life. It takes months to build a home once you start construction, but you'll be delighted with the result once it's done.
Wondering when is the best time to build a custom home? We can help you make an educated decision.
What Goes Into
Building a Custom Home

?

Building a custom house involves a lot of time on different stages, including:
Fleshing out your ideas
Finding a builder that you can trust
Designing the home
Preparing the land
Ordering materials
Starting construction
Evaluating progress
It can take more than a year from start to finish. Wondering what's involved with a custom home? Download our custom home guide.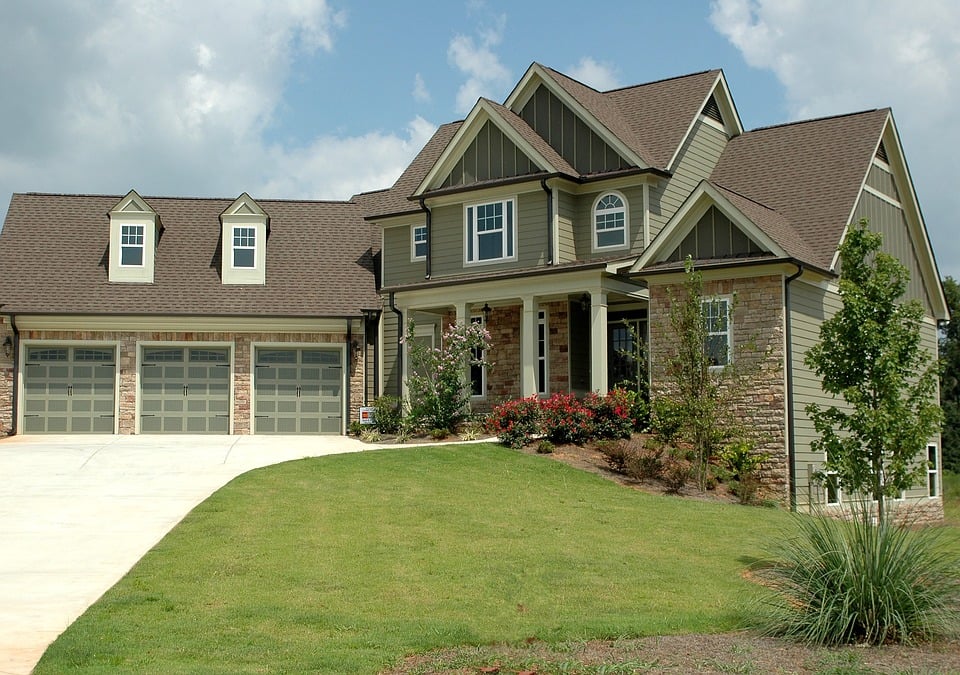 What Are the Basic Steps in Constructing a Home?
Although there are a variety of individual steps to build a home, most things can be classified into one of these broad categories:
Consultation
Design
Preparation
Construction
Change orders
Final touches
Review
You can't rush the process, or you risk getting a result that you're not happy with. At GTG Builders, we have the experience to help you get precisely what you're looking for in a custom home. Contact us to schedule an appointment or learn more tips for building a house.