If you don't know a lot about home building, you might notice people throwing around the term "custom home" a lot. As custom home builders, we think that it's important to understand what the term means, and how it differs from other types of homebuilding. Here are a few things you should know about the various approaches to home building, and how you can choose the one that is right for you.
How to Find the Best Home Builder?
When you start browsing through home builders in New Jersey, you'll probably notice that they are all a little different. Some are large corporations that build across the country. Others are small with a limited service area. One of the most important distinctions you should make is in the type of homes that the builder specializes in. The best builder is one that meets your needs for price and customization.
Spec Home Builders
Sometimes people call us asking for a custom home builder when they really are more interested in a spec home. A spec home is built by a builder who creates a subdivision. They are fairly limited in the variation that they allow, even for buyers who purchase before construction begins. You'll have options on floor plans and be able to make other selections, like cabinetry or flooring. There isn't a lot of customization in the layout or overall design of the home. The limited variation usually allows you to get a lower cost per square foot. If buying a new home is more important to you than hiring someone specifically to build your home, a spec home might be the right choice.
Semi-Custom Home Builders
In comparison to spec home builders, semi-custom home builders are often smaller companies. They also usually build in a subdivision, and you'll pick a lot from the beginning. The builder has a handful of custom home designs to choose from. Unlike a spec home, you can customize a lot more on a semi-custom home. Want a different style of window, or for it to be placed somewhere else? That may be an option.
It's a balance between efficiency and customization. You'll get more room to adapt than a spec home, but you won't get as much flexibility as you would with a custom home. If you are looking for the ability to truly customize certain rooms, but you are trying to keep other costs down, a semi-custom home can be a reasonable middle ground.
Custom Home Builders
At GTG Builders, we are true custom home builders. We work with clients to come up with the perfect floor plan for them. It's an opportunity for the client's preferences to really shine through. They might bring us a floor plan for a ranch-style home that they love, or show us drawings they have made of their dream houses. We partner with architects and designers to bring your imagination to life.
We start with a blank piece of paper and follow our custom home building process from beginning to end. We're happy to begin with ranch-style house plans and customize them in an unlimited number of ways. Want to tailor your choice of building materials? We will work with you. Do you have very specific goals for the look and feel of the space? We can operate within those parameters. It's the most expensive type of home building because it is completely unique. There won't be any other in the world that is just like it. You'll probably need to find an individual lot, instead of buying in a subdivision.
The best part is that you get exactly what you hope for. If you want a walk-out basement, that might be hard to get in a semi-custom home and practically impossible for a spec home. The best quality home builders will work with your lot to identify problems and create solutions from the ground up. If you're willing to make the investment in a custom home, you'll be rewarded with a home that meets all of your needs perfectly, including the property itself.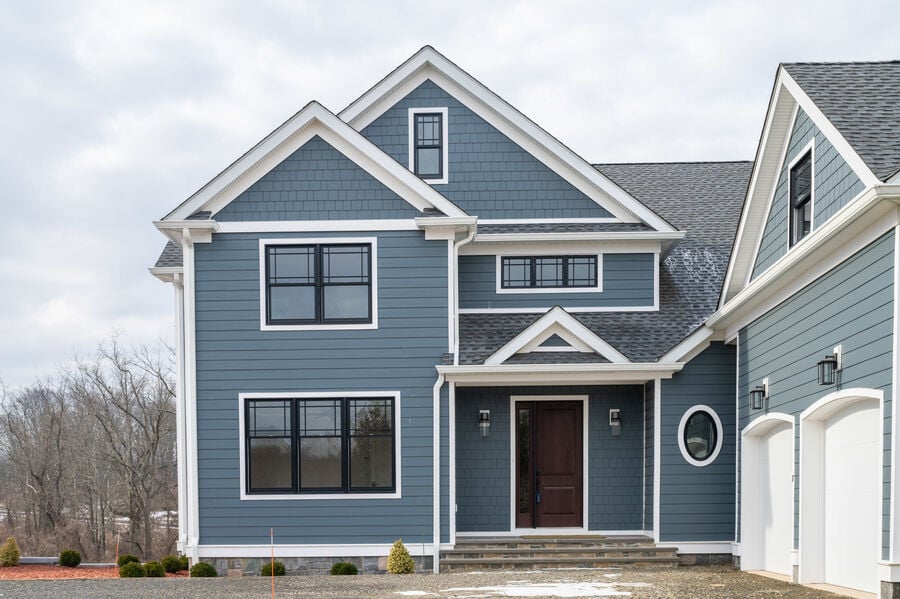 How to find a reputable
custom home builder

?

Before you can start looking for a reputable custom home builder, you need to complete these first steps to building a custom home. Invest your time into really thinking about what you expect from the transaction. That way, you'll be able to interview New Jersey builders and choose the one that is most likely to meet your expectations.
What to Look for When Choosing a
Custom Home Builder

?

When you start searching for an NJ home builder, there are a few things that you should look for:
Experience in the type of home you want
Knowledge of the real estate trends in the area
A team of professionals who can design, refine and execute the building plans
Want to know how to build a good relationship with your builder? Here are a few ideas.
What Does It Take to Be a
Custom Home Builder

?

At GTG Builders, we know that you make a big investment in your home so that it can be everything you expect. That's why we aim to meet all your needs with the right skills, including:
Flexibility to allow you to expand on all your custom home dreams
Creativity to meet your needs in the most stylish and efficient ways possible
Expertise in all areas of building, from the initial design to the final bells and whistles
Getting your custom home may not be as difficult as you think. Contact us to learn more or to talk about your project.