4 Min Read
Why the Custom Build Design Process Is Better for YOU
The decision to build a custom home is a big one. You want to feel prepared with the right information about the process and what to expect. You'll also want to make sure you're a good candidate for a custom home before deciding to embark on the journey. We're here to explain why building a custom home is better than buying a- home on the market and what you can expect from the custom home building experience.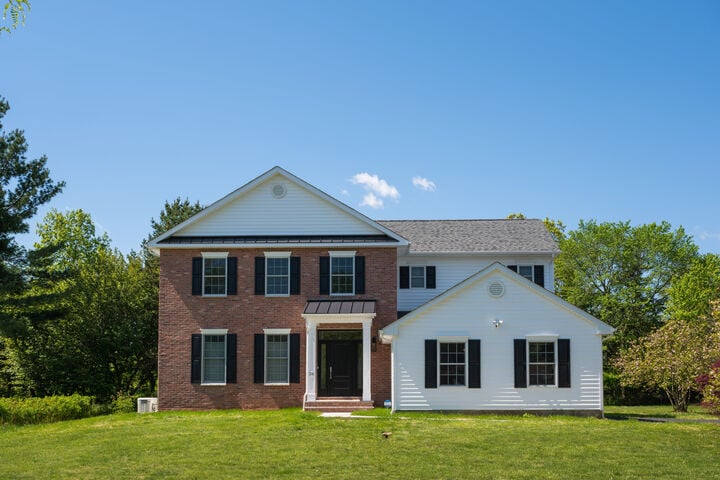 What Is the Custom Home Build Process?
Building a custom home begins with a pre-construction process that will span months of time. Every step is important and shouldn't be rushed, or your custom home could fail to meet your hopes and expectations. However, before our pre-construction process begins, your own process to research ideas and interview possible builders will take place. Finding the right home builder for your custom home is a very important first step!
Finding Your Land
If you already own land, that's great! If not, you can enlist a real estate agent to help locate your perfect lot. If you've found a home builder at this point, they may have a network of resources to also help you find land that suits the type of home you're hoping to build. Your home builder interviews and searching for land can happen at the same time, you could find a builder first, or you can find your land before hiring a builder. This will be up to you and your comfort level in selecting land.
Designing Your Custom Home
Arrive at your initial design meeting with plenty of information in hand, like style ideas, your must-haves, and the spaces your family needs to live happily and comfortably. This will help your designer create a design that's as close to your ideal custom home as possible. Then, they'll make revisions to the design as you need, you'll work together to choose every product that will go into your home, and finally come to a design that aligns with your vision and your needs before signing your contract.
Construction
Finally, your home will become reality! Be available for communication throughout the process in case decisions and problem-solving are needed. With a home builder that understands the importance of excellent communication, you'll be kept up-to-date on every schedule, the daily job log, and documented progress.
What Do I Need to Know Before Building a Custom Home?
As we've mentioned, before approaching home builders or architects, you'll need to ask yourself a few important questions about what you want and need in a custom home. You'll also want to think about what you'd like to get out of the process so you can better state your expectations to the home builders you choose to interview.
How many bedrooms and bathrooms?

What would you like included in your primary suite?

Do you need auxiliary rooms (laundry, mudroom, office, walk-in pantry)?

What style of home would you like?

What are your challenges with your current home?

What is your budget?

How many stories or levels?

Think about the future: will your family grow?

What Is the Design-Build Process?
Design-build is a streamlined process that's more seamless and stress-free than the traditional design-bid-build process. Your designer and builder are working in tandem to create a design that's both feasible and within your budget from the very beginning.
Pre-Construction
Based on your design, a schedule of work will be produced, including hiring any necessary subcontractors. You'll have access to a construction management program to stay in the know about every schedule, the professional that will be working on your custom home, and any communication needs. Permits will be obtained using your plans.
Work Closely With a Team of Professionals
Whether you're working with the firm's principal builders, a project manager, designers, or the site supervisor, you're going to get the full-service treatment where you are the focus. The design-build process is centered around collaboration and communication. And, because you're working with a team that has established professional relationships, you'll be able to avoid the miscommunications that riddle the design-bid-build process.
Advantages of the Custom Design-Build Process: Why It's Right for You
Seamless, More Effective Communication
Communication within the design-build process is simply better. Your designer and home builder have an established professional relationship where communication is already baked in. Also, because the design process happens with your home builder rather than before your builder is involved, your design-build team works together. This reduces misunderstandings about design or materials, ensures your costs are accurate and current, and sets up a checks and balances system where each professional is bringing their expertise to your design to make sure it's feasible and within your budget.
No Low Bids Equals No Higher Costs
No homeowner wants to exceed their budget. However, when you go with the design-bid-build method, you're more likely to run into a low bid that's unclear or incomplete, which results in added costs down the line to get the custom home you want. The design-build method ensures your costs are all laid out in detail before any paperwork is signed. The cost you're presented with is the cost you will pay.
Save Time
With the design-build method, your designer and builder are working together to iron out any design and product wrinkles in real time. There's no excessive back and forth after your designer creates a design that may have to be updated after you already thought it was final. You also won't have to navigate the bidding process, saving time there as well.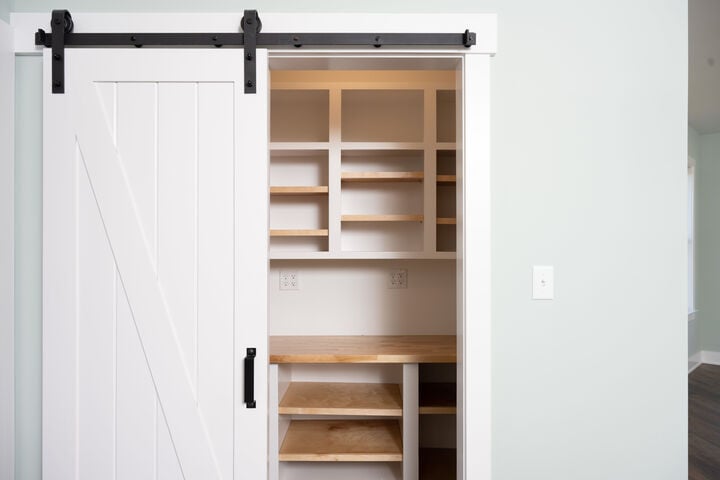 Why Is Building a Custom Home Better Than Purchasing a Home?
Newly built homes on the market are okay for some, but it's not likely to offer you everything you need. Not to mention the finishes and fixtures will likely be builder grade materials and not reflect your personal style. A custom home is a forever home, with everything you need and want. Accommodate your interests with extra rooms, create spaces for every individual in your home, have just the right amount of space to entertain friends and family, and fill the home with the style that speaks to you.
Your custom home can include all of the amenities and special characteristics that check your boxes. Amenities like double kitchen islands, a walk-in pantry, a place to wash the family dog in the mudroom, your dream bathroom, and your home office that's out of the way from the hustle and bustle of your family home's great room.
Your custom home will have every bit of personality that makes you feel truly at home. It will be a place you pass down to your loved ones because it will be well-built and designed. From the wall colors and backsplash, to the window placement to the front porch, your custom home is all you.
How to Get Started with Your Custom Home: GTG Builders
At GTG Builders, we understand the importance of both your experience building your custom home and the quality of the home itself. The process should be seamless, stress-free, and even fun! We prioritize building a relationship with every client to ensure trust, understanding your family's needs, and reaching your process expectations.
Contact New Jersey's premier custom home builder to schedule a consultation to learn more about the design-build process, our values, and if we'll be a good fit for your custom home project.