2 Min Read
3 Things to Know About Building a Shore Home on LBI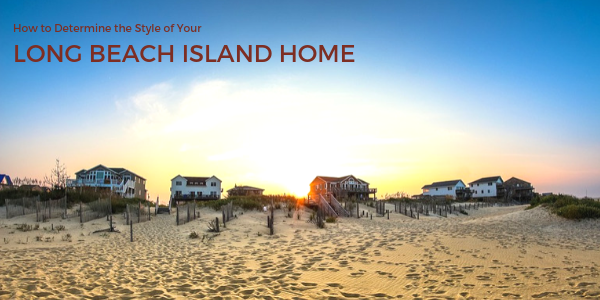 Long Beach Island is an idyllic beach town where people from all over New Jersey come to escape. When building a custom home in LBI, you'll want to settle on a style that works both your family as well as the coastal landscape. The good news is there are plenty of Jersey Shore beach home styles to choose from.
#1 Location is Key
Your LBI home style should take advantage of the seaside location. Home styles that have elements like wrap-around porches and oversized decks allow you to best enjoy the scenic views. Your home style should also accommodate any entertaining you plan to do in your new home. Features to consider include outdoor kitchens, guest bedrooms, and large entranceways.
Compare the Jersey Shore beach home styles in your neighborhood too. Although you likely won't want to choose a cookie cutter design, you don't want to spoil the look of the neighborhood by sticking out like a sore thumb. Contemporary homes are a popular style choice for couples and families relocating to LBI. Contemporary houses have a design that works in harmony with the natural LBI landscape. It will have features such as sustainable building materials, energy efficiency, and natural lighting.
#2 Goals for Your Shore Home
Your plans for the home will dictate what type of style home to choose. Are you planning to use the property as a vacation home? Do you see it as an investment opportunity for future rentals? In this case, you want to choose an open style home with flexible spaces. The most popular LBI rentals will have features such as 3+ bedrooms, 2+ bathrooms, large porches, oversized decks, and outdoor water features like pools.
Retirees moving to LBI could have different goals for their new home. They may be moving from a larger style home like a colonial and wish to downsize their living space. Retirees could choose a Cape Cod or ranch-style for their new home. Families with young children may prefer a Craftsman-style home with an open floor plan that offers plenty of flow and a master bedroom situated away from the children's bedrooms.
[Read More: Investing on Long Beach Island: What You Need to Know]


#3 Zoning Considerations
In Long Beach Island, your selected home design must abide by all local zoning laws. LBI has three prominent flood zones with restrictions imposed on home elevations. For instance, homes located on the oceanfront or bayfront sections of LBI will typically need a base flood elevation of at least 10 feet. The types of foundation systems are also a consideration with new home construction projects. In recent years, piling support systems with breakaway walls are being commonly used in LBI homes. Depending on the location of the lot, you will have to follow any setback requirements. Setbacks for bayfront or lagoon properties are 10 feet from the waterline. There are also minimum side and rear yard requirements for all Long Beach Island lots.
Your best bet for choosing from Jersey Shore beach home styles is to work with a builder who has experience with coastal town construction projects. Your custom homebuilder can tell you what materials work best at the shore and the style options available to you.