So, you're building a luxury home in New Jersey. You know you want your home to have unique luxuries that you and your family can enjoy for years to come, but you're not quite sure what. In this article, we'll talk about some of our favorite features that can make your home a fun, exotic, enjoyable place to live.
1. Wine Cellar, Wine Tasting Room
If you're a lover of wine, you should have a place to enjoy that wine, and a place to store wine as well. Wine needs shelter from sun and heat, to be kept cool, and to be kept in a medium- to high-humidity environment. Thus, the wine cellar is a perfect investment for a person who wants to keep wine, lots of it, on hand.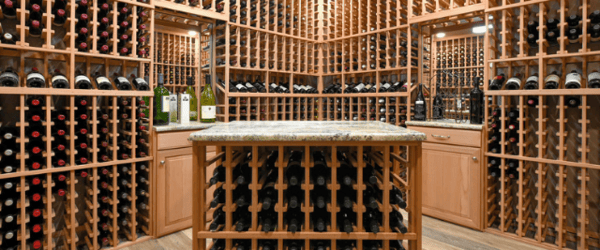 Your wine tasting room is just another component of your love for wine. Many people put their tasting rooms in their finished basement, with views into their wine cellar. Think, stone walls, dark wood, tall tables and chairs, and elegant reclining sofas where you and your guests can enjoy a taste of your favorite vintages.


2. Sunroom
If you enjoy spending time in the sun, either reading, enjoying beautiful views or cultivating indoor plants, then a sunroom is a perfect addition to your luxury home. Sunrooms need windows with coated glass to keep the indoor temperature comfortable, so work with your contractor to ensure that your sunroom will be useable throughout the year, even in the heat of summer.


3. Private Gym and Spa
Do you spend a lot of time working out? You can save money on gym membership and time commuting by installing your own indoor private gym and spa. Wake in the mornings to exercise before work, and pamper yourself at night with a jet tub in your own at-home spa. Work with your contractor to create a luxury environment in your spa, complete with fireplace and water features.


4. Indoor Pool
No luxury home is complete without a pool. Here in New Jersey, winter, fall, and spring weather make it impossible to use outdoor pools for much of the year. Why not install a small indoor pool, where you and your family can enjoy the splash and the fun year-round? Don't forget the hot tub for time spent relaxing after your swim.


5. Outdoor Living Space
People love time spent outdoors. They love to relax outside, entertain outside, eat outside, and meditate in the soft grass. In recent years, outdoor kitchens, dining areas and living rooms have become desirable features. Work with your contractor to design an outdoor space that is comfortable, attractive, and can be used in multiple seasons. Heat sources, electrical outlets and partial shelter are all features that can help keep your outdoor living space usable throughout the year.


6. Show Room Garage
If cars are your passion, then you'll need a place where they can be stored. A four car garage (or more or as needed) gives you ample storage space for all of your vehicles. Work with your contractor to install proper lighting, attractive floors, and large windows to allow natural light into the space.


7. Laundry Chute
Laundry chutes are convenient for parents of large families. For maximum functionality, install your laundry chute with a direct route to your basement on multiple floors. Work with your contractor to blend the chute into your home's woodwork, making it an integrated and beautiful part of your home's design.


8. Mega Walk-In Closet
You've heard of walk-in closets, but what about a closet the size of a bedroom, with an island in the center for extra storage? Imagine wall-to-wall shelves and chests for holding blankets and sweaters. Picture a shoe rack that extends from the floor up to the ceiling, and a movable ladder to make it all accessible.
Photo by The Organized Home
9. Walking Trails
If you've just bought a large lot, and you're a lover of the outdoors, install multiple walking trails on your property. Work with your contractor to determine the best route, and have those trails leveled and paved for long-term use.
Work With Your Contractor
There's more you can do with your luxury home, a lot more. Your design-build contractor will have good ideas and suggestions as you work out the details for your new custom-built home. At GTG Builders LLC, we help homeowners like you build beautiful properties that feel like home. Download our free Custom Home Guide, or contact us today for a consultation.