With building prices for materials on the higher side and a hot real estate market, many interested people are wondering if building a house right now is the best idea. While there are a couple of reasons you might need to wait, for most of our clients, now is an excellent time to get started. If you're on the fence about the right choice, here are a few factors to keep in mind as you decide.
Why Now Is a Great Time to Build a Home
Although it may seem like you should wait to build a home, the market doesn't always work the way you think it will. Here are several reasons you might want to start as soon as you can.
1. Financing Is Ideal Right Now
Right now, money is relatively easy to get, and you'll get some of the best rates you will see at any point in the future. Last year, as a way to keep the housing market afloat, the Federal Reserve slashed interest rates. While you might pay more for a mortgage now than you would have a year ago, it's still much less than you would have seen in 2019 or earlier. If you have the cash to build a home, you might be able to keep it in your investments and use financing instead. And if you need financing to be able to get your custom house, you won't have a better opportunity than the one you have right now.
2. You Can Get Your Land While You Can
While the real estate market is remaining hot, you have to take advantage of the ability to find the land you want while it's still available. Not everyone can settle for any lot in any location–you've got to know the land is right before you buy it. In some cases, you have specific goals for the land, like room for your kids to play, or space to keep horses. Right now, there's such a shortage of housing inventory that people keep pouring into the market. And it's only going to get worse over time.
3. Custom Homes Take a Long Time to Plan
You've probably heard various people in the media talking about the shocking state of lumber prices, which can significantly affect new construction costs. But if you haven't even started planning a custom home, the current pricing models are the least of your concerns. From the very beginning, you've got at least 6 to 9 months before you can break ground and shop for materials. If nothing else, start on the planning stages right now. That way, when you're ready to start, you'll have the foundation you need.
4. You Can't Predict the Future
The fundamental problem with trying to time a long process like home construction is that you can't predict the future. You might wait, only to see prices (and interest rates) go up significantly. With the kind of demand we're seeing in New Jersey, you can't count on prices going down, especially for land. Waiting too long might price you out of buying entirely.
5. You're Not Getting Any Younger
The thing about waiting to build your custom home is that you've got to live with your current housing in the meantime. If you're stuck with a horrible commute or a structure that is starting to fail, that's a nightmare that could take years off your life. You'll have a variety of changes throughout your life, like expanding your family, changing your career, or sending the kids off to college. There's no time like the present to get the home you deserve.
6. Demand Will Eventually Take Over
It's easy to think that demand for housing won't get any worse, but that's not necessarily true. All the people who put off building a custom home through the pandemic are going to get tired of waiting. Construction already has a labor shortage. And if material prices go down, you can expect the market to flood with people just like you. By waiting for even a few more months, you might discover that you no longer have your choice of builders, or your preferred timing for construction.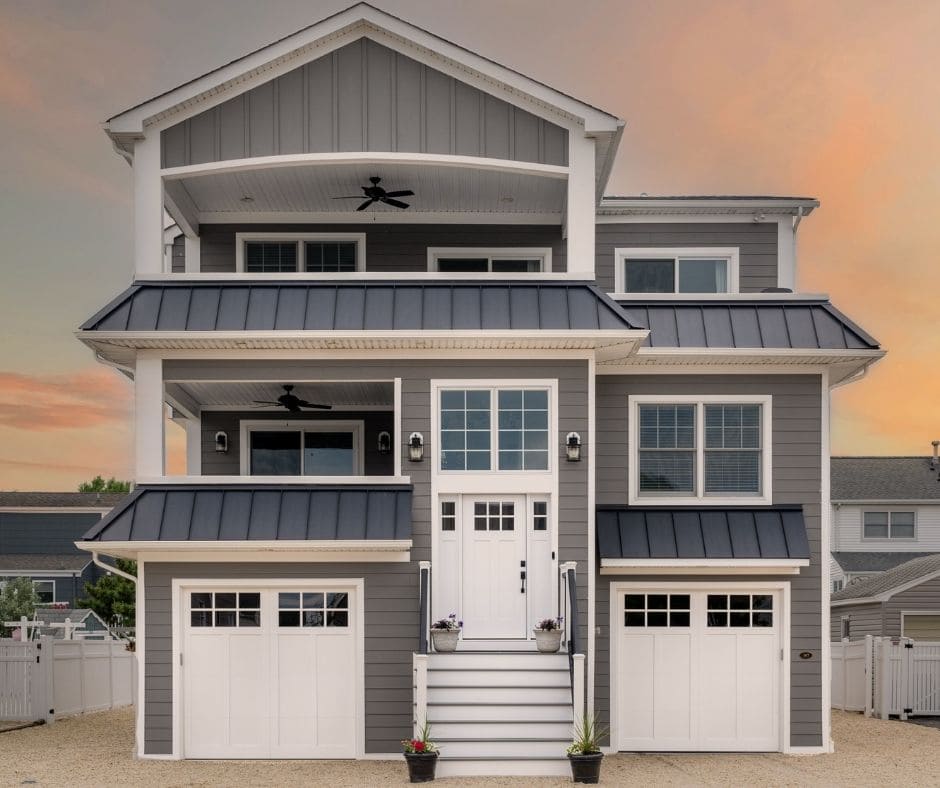 When to Wait to Build a Custom Home
Although most of our potential clients could benefit from building a home now, there are a few scenarios where it might be better off to wait, at least a year or two.
You Can't Afford to Build a Home
New Jersey's market for existing houses is extremely frustrating, but there's a reason for it. If you look at your buying opportunities and then start to search, "How much is it to build a house?" you'll notice a big difference in construction cost. The national average is about $300,000, not including the land. If you're not prepared to make that investment, it might be a good idea to keep looking for an existing home and prepare to build sometime in the future.
You Can't Wait for a New Home
Ultimately, you can't decide to build a custom home and move in a month or two later. By comparison, you absolutely can do that with existing housing inventory, even if the homes you see don't meet all of your expectations. Building a custom home takes a year or two, especially when you start at a busy time. If you have a tight deadline coming up soon, you might need a transitional home that gives you the room to breathe and plan your perfect house in the near future.
Are You Ready to Build a Custom Home?
There are plenty of reasons to be excited about building a custom home, especially when you hire GTG Builders to make the process easier. Contact us with questions or to get started.