4 Min Read
Finding Land for a Custom Home in New Jersey
So, you want to build a custom house. Assuming right now is the best time for you to build, you'll have to find the right plot of land. Building a house in New Jersey can be rewarding. Our property values are high and for good reason! With convenient access to beaches, historic sites, large metropolitan areas and idyllic out-of-the-way rural spots, your home in New Jersey will have a little something for everyone in your household — if you choose the right property.
Finding land to build on can be an overwhelming experience if you've never bought land before. Knowing what you want, doing research, and aligning with the right team of professionals can make your endeavor a success. Here's what you need to know if you're buying land in NJ.
Frequently Asked Questions
What Should I Consider Before Buying Land

?

Before you can buy land to build, or even look at land in your area, know what you want. Ask yourself questions these questions about your future home to help you decide what to buy:
How big?
How many bedrooms?
How many square feet, indoors and out?
Good views?
Built-in pool?
Large deck or patio?
Water features?
Close to work, or far from neighbors?
How Do I Decide What Land to Build On

?

Knowing what you want and organizing your needs by the level of priority will make it easier to identify the right property when you see it. Knowing your priorities can also save you time, by helping you to cross properties off your list site-unseen.

If you're buying a lot to build a home, start by looking at an empty land in your area. You may also want to go look at some modern homes for sale, to get a sense of what other home buyers are doing.

This planning stage will require you to have long conversations with members of your household, and may even involve some goal setting. Think about future children, pets, hobbies, and commute times. Knowing your personal goals will help you make decisions like how big the land needs to be, where it should be located, and what kind of land features you'll be looking for.
How Much Does an Acre of Land Cost in New Jersey

?

An acre of land in New Jersey can vary in price — in some cases, by quite a lot. New Jersey has all different kinds of land, from forest land to farmland to coastal plots right along the beach.

The cost to buy an acre depends entirely upon where you're trying to buy, whether that's in Hunterdon County or Monmouth County, or somewhere else. Remember too that some pieces of land are raw, while others have utility hookups and other amenities that make building easier. Raw land tends to be less expensive than developed land.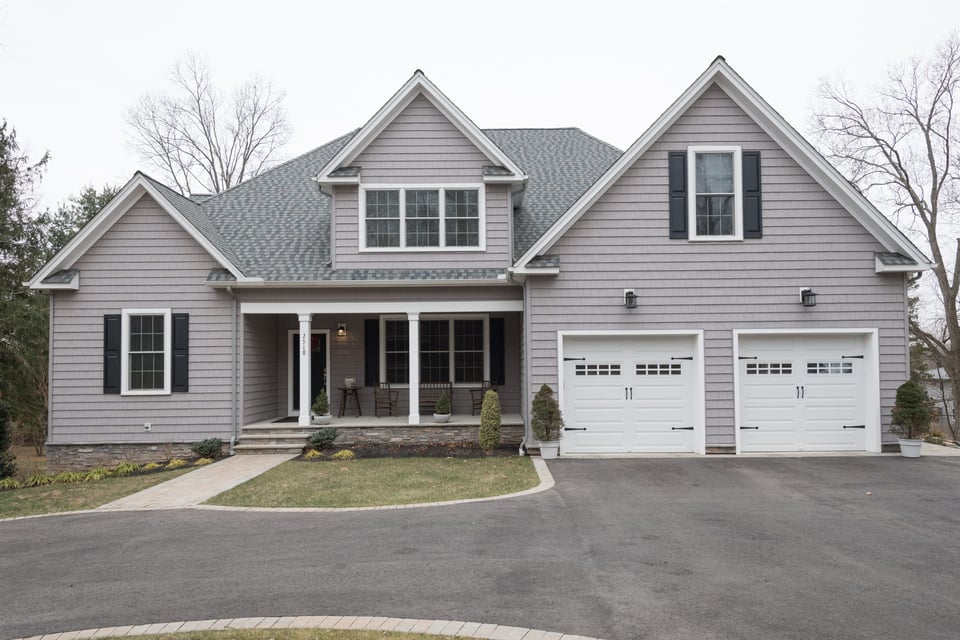 How to Find Land to Build a House in New Jersey
Budget Carefully
Wondering how to buy land and build a house? Well, budgeting is the first step.
Getting financing to buy land and build a house can be a challenge. Without a home to take away in the event of a default, banks are reluctant to lend money. That's why you often can't get a standard mortgage for a plot of empty land.
People who are buying property to build a house must either secure a non-traditional form of financing or must pay for the land upfront. Often, land sellers offer their own financing.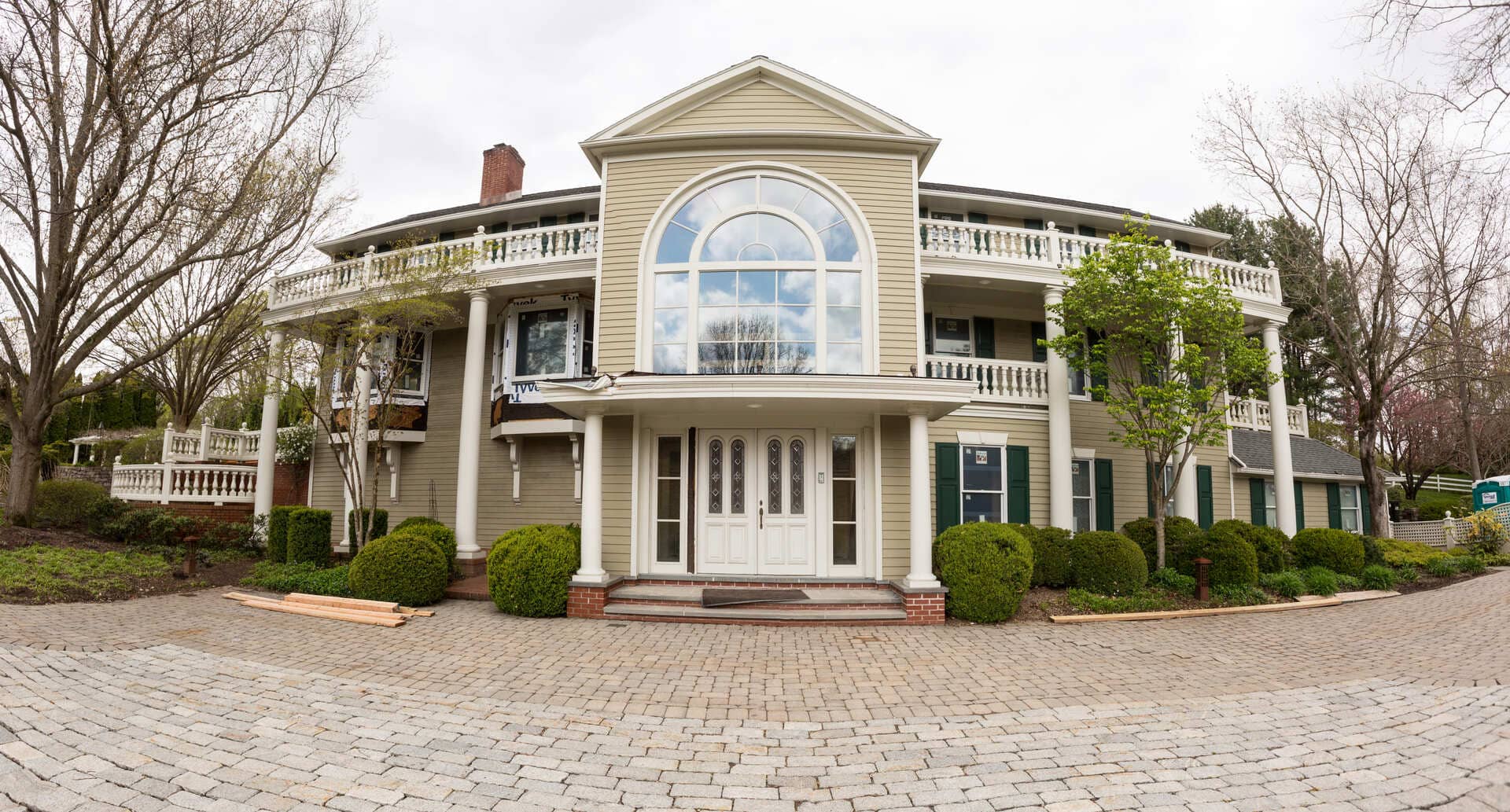 Get an Inspection
Getting an environmental assessment is important for ensuring the safety of the house and everyone who lives there. Inspectors typically look for evidence of chemical spills and toxins in the soil, contaminants in the water, poor air quality, and other problems that could reduce your quality of life or put your household in harm's way. Check with the inspector to find out what they look for before hiring them.
Do Your Homework
Zoning laws in New Jersey vary by community. Before making your purchase, explore zoning in the area thoroughly. Knowing the zoning laws can help you decide whether you'll be able to do everything that you want with your property. This may be especially important if:
You plan to build an in-law apartment or a second residential structure on the property you buy,
You're homesteading and will be owning animals or selling products you make, or
You're planning to use your property for both commercial and residential purposes.
Talk to your builder and real estate agent about your ultimate plans for your property. Very likely, both professionals will have insights into zoning that can help you identify roadblocks or challenges to be worked out before making your purchase.
Work With a Team of Experts
Assemble a team of experts to help you with your plans for a custom home. Working with a capable team makes your project less stressful and more successful. Your team of experts can also help you avoid costly mistakes.
Design-Build Contractor
Design-build contractors provide the services of a builder, architect, and designer all in one, offering a streamlined building experience that starts and ends all with one company. When hiring a design-build contractor to build a custom house, start by vetting multiple professionals. Shopping around helps you find the right contractor for your budget and your personal style.
Contact three builders before choosing the right one for you. Look for award-winning businesses that have aligned themselves with professional associations in the area.
Check each builder's references.
Read any contract thoroughly before signing.
Once you've aligned yourself with the right builder, meet on-site to talk about the possibilities for the piece of land you're thinking about purchasing and how to build the perfect home. Your builder can help you identify issues with the land before moving forward with a purchase.
Lender
If you must get financing for the land you'd like to buy, work with a lender with a good reputation. Choosing a lender is a lot like choosing a builder. Call around and talk to several lenders before settling on the one that's right for you.
Explore issues like how much is required for a down payment, what the interest rate is, how much you can expect to pay per month for your loan, how long the loan will last, and the total amount you can expect to pay over the life of the loan. Ask lots of questions. The more questions you ask, the easier it will be to make an informed decision.
Real Estate Professional
Real estate agents can help homebuyers through the negotiation process when they're buying land. A good real estate agent can also provide tips when looking for the right community. Interview real estate agents and choose one with good communication skills and a solid reputation in their area.
Need Help Deciding What Land to Build on? Contact GTG Builders LLC
With GTG Home Builders, you get over 65 years of experience and an award-winning team to help you find the right land for your home. We're proud to be your partner in the home-building process. Contact us today to find out the best way to buy land and build a house.