3 Min Read
Should I Build in a Community or on My Own Lot?
Building a home is one of the most exciting adventures you'll ever embark upon. The type of land you buy and its location is one of the first major decisions you'll have to make when your home building project begins. Home buyers are generally faced with two choices: build in a developed community for new homes, or build on a private lot away from other homes.
The type of lot you choose and its proximity to other homes can make all the difference in your homeownership experience. Private, individually sold lots tend to be far from neighbors and businesses. Often, these homes are in rural areas on large lots. The land is raw, and undeveloped. People who like space and want privacy, and people who want to raise animals tend to favor these wild and beautiful lots.
Homes in communities offer a completely different experience to homeowners. Home communities are often run by HOAs (homeowner associations) that set parameters for what homes can look like, how homeowners can behave and what happens in neighborhoods. While some homeowners dislike this level of control and authority, others appreciate knowing that standards and policies are in place to help keep life at home predictable and orderly.
So, which one is right for you? To answer that question, you'll have to explore both possibilities. The more you know about buying a home in a community versus building a home on your own private lot, the easier it will be to make your decision. Here's what you need to know.
Reasons to Build In a Community
Community means convenience. Communities are made to be built on, so as a land buyer, you'll be able to find a plot of land that has been perfectly cultivated and prepared for home construction. Community lots typically start with utilities in place. With electric hookups and sewers already in the ground, home buyers don't have to worry about the expense of installing their own utilities.
Sidewalks are another nice feature in pre-planned communities. Sidewalks make neighborhoods walkable, easy to navigate and good for getting exercise. Of course, the infrastructure is only one reason that community lots are so desirable. There are many reasons that some home buyers prefer community lots.
Security
Do you like knowing that your nearest neighbors are close by? Do you want to live near the protection of the police, ambulance and other services? Community lots are usually situated in city and suburban neighborhoods where they have access to these services and more.
Community
Some people really like having relationships with the people who live around them. They want to live close to other families so their children can have friends, or they want to have neighbors so they can borrow eggs, have conversations over the fence post and exchange jars of homemade jam at the holidays. Community lots are good for these purposes.
Accessibility
Publicly maintained roads and newly built sidewalks make community lots easy to access, which can be important if you're aging in place, have a pet that needs to go for walks, or if you have a condition that makes accessibility especially important.
Convenience
Because they're situated in towns or around the edges of towns, community lots are close to schools and businesses. If you want to spend as little time as possible commuting, want your kids to be able to walk to school, or if you just want to know that you can easily reach restaurants on your Friday night out, then a community lot is a good choice for you.
Reasons to
Build On Your Own Lot

or Land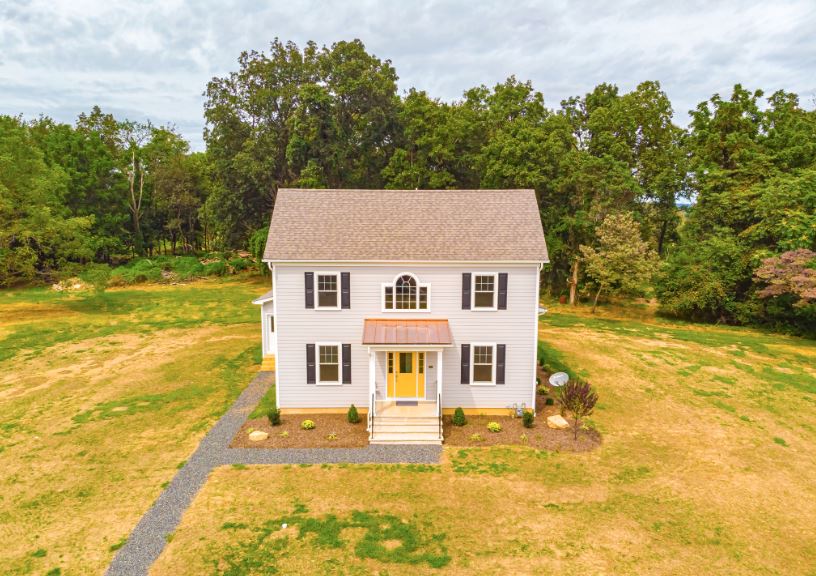 Building on an individual lot can be exciting! If you like privacy, dislike small lots and would like to build your home in an undeveloped area, then buying a private lot in a rural area will help you meet these goals. If you like wooded land, want to build near a water feature or simply want lots of space for spreading out, this is the kind of lot for you.
Privacy
Want more space and privacy, away from neighbors? Build on a lot that's several acres. Your nearest neighbor will be far away. You might not even be able to see them!
No Control from an HOA
While some people like HOAs, others want to be able to control the look of their house, the way they live on their property, and other details. Some homeowners just don't want to pay HOA fees. Whatever the reason, if you're not interested in buying a home in a neighborhood with an HOA, then you'll likely be happy buying a home on a private lot.
More Peace and Quiet
Do you want to wake up every morning to hear the sound of birds chirping? Do you want to buy a home far from the nearest neighbor with a loud, barking dog? This is easily achieved with a private lot.
Mature Landscaping
Builders and developers typically tear out trees and shrubs when they develop land for construction. If you want mature trees and landscaping on your property, this will be much easier to achieve if you buy a private lot.
Start with Your Custom Home Builder
Before solidifying your plans and buying a lot, start conversations with a custom home builder. Working with skilled home construction companies can help you explore the options that can make your home building experience right for you.
If you're thinking about buying a lot and want to know how your ideas for your custom home will work on that lot, take your custom home builder to the property to discuss the details.
It's good to own land, and build on that land. At GTG Builders LLC, we're happy to help homebuyers like you get started with their custom home building experience. Contact us today to make an appointment and discuss our construction services in New Jersey.