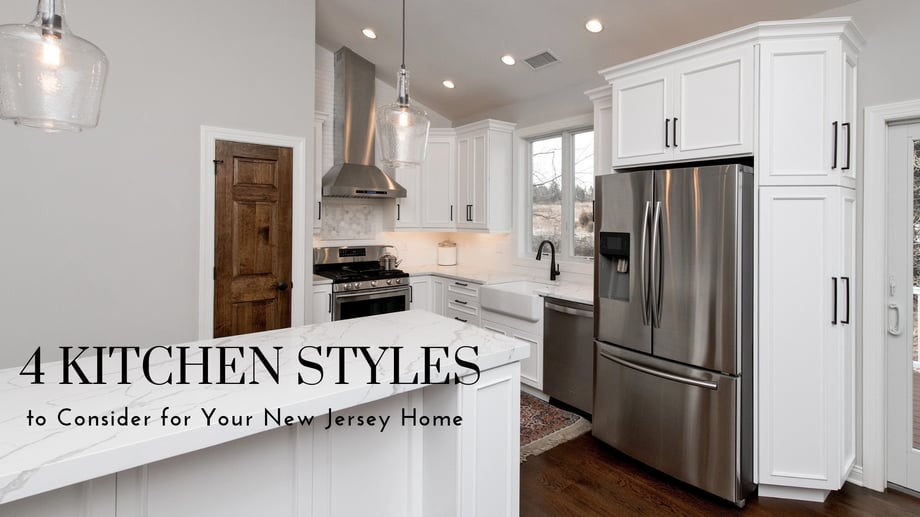 The look of your kitchen will have a direct reflection on the design aesthetic for your entire home. The style of your kitchen should serve dual functions: work as both a place for cozy mealtimes and as a spot to entertain guests. From high-end cabinetry to immaculate lighting, the latest styles are meant to help you create the perfect heart of the home.
Stunning Colorful Cabinets
Adding more color to cabinets is the latest trend in kitchen design. Bold color choices, including blues and greens, are becoming the top choices when installing new kitchen cabinets. Modern kitchen styles can include colorful cabinets with minimal ornamentation to highlight the beauty of the cabinetry.
Another technique to create an eye-appealing kitchen décor is the installation of two-tone cabinets. One way to achieve this look is to have your top and bottom cabinets painted in two different tones. Another option is to use two different types of kitchen cabinets to create contrast. For instance, a formal kitchen could have cabinets with a dark wood stain interspersed with sections of black painted cabinetry.
Conversely, less color is sometimes more when designing your kitchen. Shaker style cabinets with a neutral stain or a light color are simple, yet stunning. For instance, white shaker style cabinets offer timeless elegance with a style that can be blended with other types of kitchen décor. White shaker style cabinets will have doors with little to no adornments and recessed panels.
Painted cabinets are preferred for those looking for a clean aesthetic for their kitchens. Painted cabinets have a sleek finished appearance that can't be achieved through staining. Painted cabinets are a draw for homeowners who aren't particularly fond of the character marks found on wood cabinetry. However, if you prefer to see the grain of the wood cabinets, stained cabinets are definitely the way to go.
Custom Hardware
Cabinet hardware offers the perfect opportunity to customize your new kitchen. Brass and gold hardware has become increasingly popular since the style is ideal for transitional kitchens. For modern kitchens, you could choose leather handles for your cabinetry. To give your kitchen a unique style, consider non-traditional shapes for kitchen hardware pieces. Cup pulls, v-shaped pulls and hexagonal knobs add a vibe of both modern and traditional.
Open Shelving
Open shelving in the kitchen allows you to showcase all of the beautiful items you typically tuck away in your cabinets. While traditional cabinets are utilized for food storage, open shelving is created to display your favorite china pieces, earthenware, fine wine, flowers and more. Placement for open shelves will depend on your layout preferences but are traditionally set over a kitchen sink or range top.
Pendant Lighting
Good lighting is a must when designing a new kitchen. To start, add a good amount of natural light with the inclusion of a large picture window. Interesting lighting fixtures will make a significant impact on the appearance of your kitchen. Add a lot of drama by choosing pendant lights and chandeliers. Lights with gold or brass detail can elevate the appearance of any kitchen style.